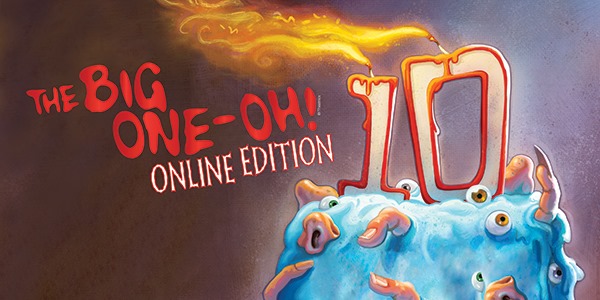 Introducing Oliver Alkhair …
A Young Talent Producing Online Junior Musical from Home
Oliver Alkhair hasn't let the COVID19 isolation hold him back.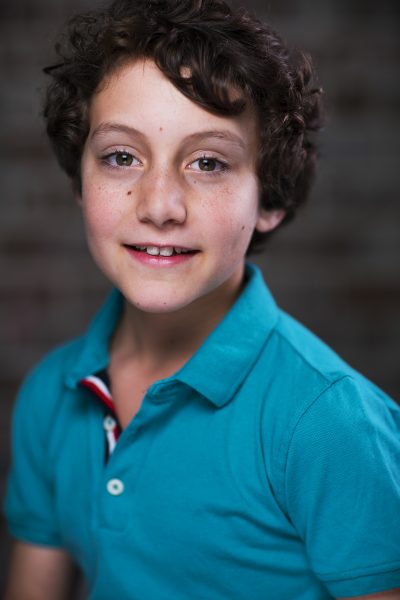 Since being forced off his on-stage role in Charlie and the Chocolate Factory due to the industry-wide shutdown, 12-year-old Oliver has been pretty busy.
While there is no doubt the COVID19 pandemic has been catastrophe for the entertainment industry on a whole, it has been particularly devastating to the performing arts. However, if you look to the likes of Oliver Alkhair it is clear that no virus can destroy the performing arts or its creativity, especially within the young.
Oliver Alkhair is a young actor, singer and dancer who has appeared onstage in School of Rock, Charlie and the Chocolate Factory and Kinky Boots.
Oliver is a true example of what can happen when a strong will to make the most of a terrible situation gets the better of you. Oliver has found a way to do what he loves during these strange times and help others along the way.
He has purchased the rights to a little-known musical ⏤ The Big One-Oh! ⏤ which he will deliver performed live via online Zoom streaming from June 25-27.
While others have used this down time to up-skill, get fit, learn to cook or re-train, 12-year-old Oliver Alkhair, from Sydney's Brent Street Agency, decided to use his money to purchase a musical. At 12 years of age, Oliver Alkhair has been occupying himself as the producer and director of an online show because he wants to continue doing what he loves, despite these unusual times … And that is to perform!
Returning from Brisbane, after the cancellation of the Brisbane season of musical production, Charlie and the Chocolate Factory, where he was asked to return to the role of Charlie (after playing the role for the Sydney season) he wanted to find something creative to do with his time, in isolation. He was particularly trying to find something to do that was entertaining, satisfied his thirst for creativity and could include those people he knew who lost employment in the arts, due to the coronavirus pandemic.
After some research, Oliver came across a musical called The Big One-Oh!  The Online Edition of the show was modified by iTheatrics and became available to licence through MTI Australasia in early May. Oliver licensed the musical using his own money that he earned through work on professional musicals, he then contacted some of the adults and children he worked with on the professional shows. Now, the hard work has paid off, and Oliver has a cast of performers for online performances of the musical The Big One-Oh!
Oliver has created a fun twenty five minute family-friendly musical, adapted from The Big One-Oh! based on the novel by Academy Award winner Dean Pitchford (Fame, Footloose), with lyrics by Pitchford, music by Tony Award winner Doug Besterman (Thoroughly Modern Millie), and a book by Timothy Allen McDonald (Roald Dahl's James and the Giant Peach), iTheatrics' founder and CEO. Under McDonald's supervision, and in collaboration with Pitchford and Besterman, the story and structure of the Online Edition have been adjusted to make it possible to perform the musical online.
The musical is about young Charley Maplewood who is about to reach a milestone: he's about to turn 10 – the big one-oh! He has never been one for parties – for that would need friends, which he doesn't really have. Well that is, unless you count his three monster friends, but they are only imaginary. Charley's still adjusting to his parents' divorce and his move to a new school. Now with his major birthday coming, he decides to throw a party for himself, complete with a 'House of Horrors' theme. And of course, things do not work out as he plans. Will Charley be able to pull it together before the 'big one-oh' becomes the big OH-NO!?
To keep everything on track, and to make the experience as professional as possible, Oliver appointed a co-producer, director, music director to work with the cast of children, some of which he didn't know, from the several other casts of Charlie and the Chocolate Factory, The School of Rock and Billy Elliot as well as including some adults from these productions.
Rehearsals are now in progress and being conducted via Zoom.
Performance dates for the online musical The Big One-Oh! are set for the 25th – 27th June 2020, also on Zoom. Tickets are just $10. Oliver hopes to pay his cast!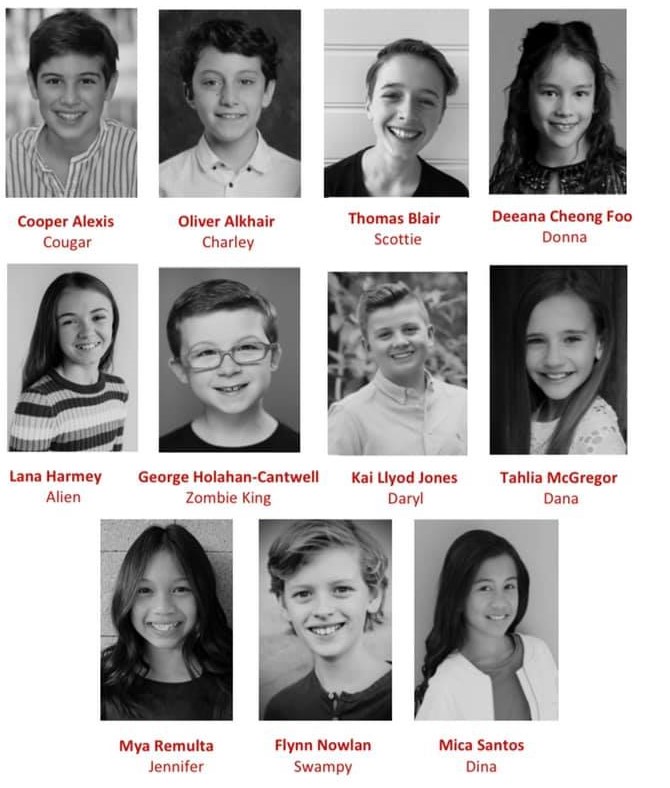 THE BIG ONE-OH!