Jacinta's Iso Inspired Contemporary Dance Creation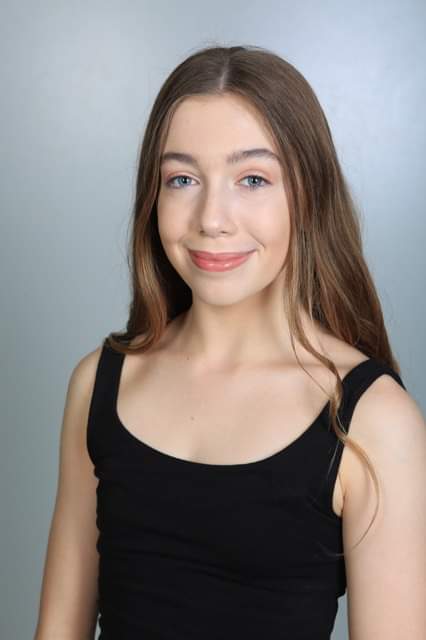 Our latest submission of iso-inspired dance works comes from Jacinta de Palo. Sydney dancer Jacinta, 15, has created an edgy and mature contemporary short dance film based around the concept of 'Certaman de Creatura' – or 'Creature Contest' – about a foreign creature invading the body of a human girl on earth. Her choreography, costuming, setting and themes work to depict the battle between the creature and the human body and also her internal battle that leads to confusion and devastation, as in the end, no one wins.
"Through this piece, I aim to demonstrate alien characteristics that are foreign to the regular movement of humans. I also portray a battle between the two with just one real person; myself.  This concept has allowed me to explore my creativity within creating a storyline, scenery and choreography, thus further developing my artistry. My creation allowed me to push my limits and comforts through the exploration of my own style and ideas," explained Jacinta.
She also explains there is a deeper meaning for her personally in the section about the internal battle between the creature and human. "The inner part of myself is always struggling to be individual as I am constantly lost within my own thoughts. However, I am often trying to please others before thinking about my own emotions which leaves me confused and torn about what I want for myself and who I want to be. This confusion represents the human aspect of the battle. The creature then represents society and people within my daily environment who try to capture me and transform me into someone they want me to be. The frustration of the human allows release through an art form which I am passionate about and allows me to tell my story through a character. By dancing as the monster, I am portraying how I feel others see me and by portraying the human I am demonstrating the emotions I face internally every day. Hence, I chose this concept to portray how I am depicted by others versus how I want to or try to see myself."
Jacinta has set her dance to two captivating pieces of music – Excavation (Part 2) by The Haxan Cloak and Serendipity March by Kangding Ray. She said she has adored both pieces for some time and has always wanted to choreograph to them, with this time in isolation away from the studio proving the perfect opportunity to do so.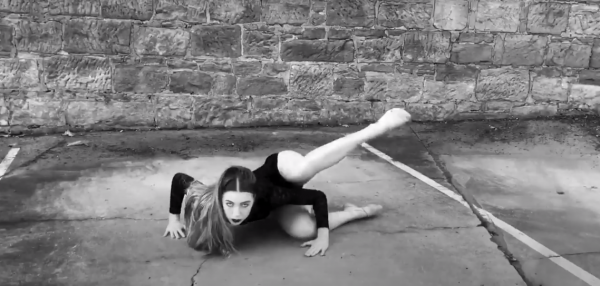 "I have chosen to choreograph to both pieces of music as they suited the menacing vibe I was wanting to create to … with the constant tempo changes and dynamic variation within the music. This piece created a sense of confusion and chaos which inspired me to think of an alien or monster and then inspired me to create a battle, but I was unsure between what. I then thought about myself and the emotions I am currently experiencing particularly in isolation and developed the internal battle between the creature and monster."
"Both pieces of music also inspired me to develop different perspectives of the concept through choreography and scenery. They both allowed me to develop a keen eye and ear for detail specifically within musicality as the music has many contrasting and changing beats and rhythms. The music also allowed me to brainstorm a unique location which suited the concept. I eventually decided to film at the abandoned Gladesville Mental Hospital as it felt eerie, which is exactly what I envisioned. The music has inspired me to create new shapes which are difficult physically and mentally inspired by the music are made to look 'ugly' or 'distorted' to suit the themes behind my overarching concept."
Some of the challenges she faced in creating Certaman de Creatura were finding movements which suited the floor of the locations she was dancing on, and modifying several movements due to the restrictions of the concrete. Finding the right angle to film at with the right type of shot to meet her vision was also a difficulty for Jacinta in meeting her vision for the dance. "I was determined to film in the old hospital as it suited my concept best, but it didn't suit my original movement. Therefore, I had to re-film the piece to achieve my strict vision."
On the other hand, Jacinta says she found the overall creative process quite easy. She studied the music intently in order to gain inspiration for the movements and transitions that suited the music and were synchronised with the beats and rhythm.
Jacinta De Palo has been dancing since the age of two and currently trains at Rhapsody Studios and The Sydney Ballet Conservatory. She has also been part of several pre-professional programs since age 11 including LOcREaDO 2017-2019, Wild Hearts Youth Company 2019, BCCAP 2019-2020 (Bec Condino's Contemporary Arts Program).  She studies RAD Ballet (Adv 1), contemporary, lyrical, jazz, acro, tap, musical theatre and hip hop.  She is Captain of Company Troupe 2019-2020 (Open Age Troupe) and currently has solos in jazz, contemporary, lyrical and broadway jazz and a contemporary duo with Ariah Lawson. Her first competition of 2020 was DanceLife Unite Nationals where she was in the Top 10 Protege Finals.
You can follow Jacinta on Instagram @jacinta.depalo
Watch Jacinta's contemporary dance Certaman de Creatura on YouTube here.