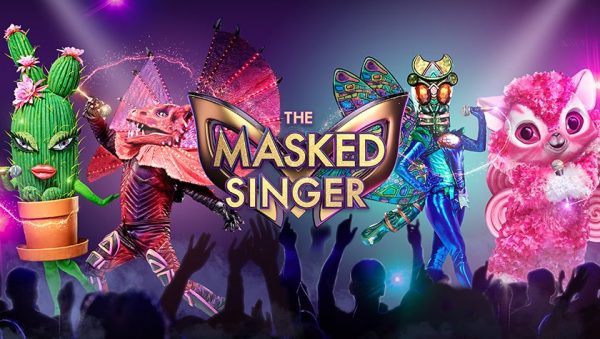 Masked Singer Magic Amidst Covid-19 Outbreak
Yvette Lee and Michelle Barr Share Their Experience Working on The Masked Singer in Melbourne
Interviews by Chris Duncan
Both Yvette Lee and Michelle Barr are sought-after creatives for events, theatrical productions and TV shows with close to thirty years experience between them. Michelle had just wrapped up working on Dancing With The Stars (which was cut short because of the first Covid-19 lockdown) and Yvette's various theatre productions were placed on hold, when they both went to Melbourne to start work on Channel Ten's The Masked Singer as performance producer and choreographer, alongside creative directors The Squared Division. The quirky reality show is already a complex production with strict secrecy of its 'masked' singers and high-end production numbers, but was then thrown an extra challenge when the virus landed on the production team.  The show's cast and team had to adapt quickly and creatively to see production continue. 
Chris Duncan spoke with Yvette and Michelle while they have been in lockdown in Melbourne about their experiences working on The Masked Singer.
***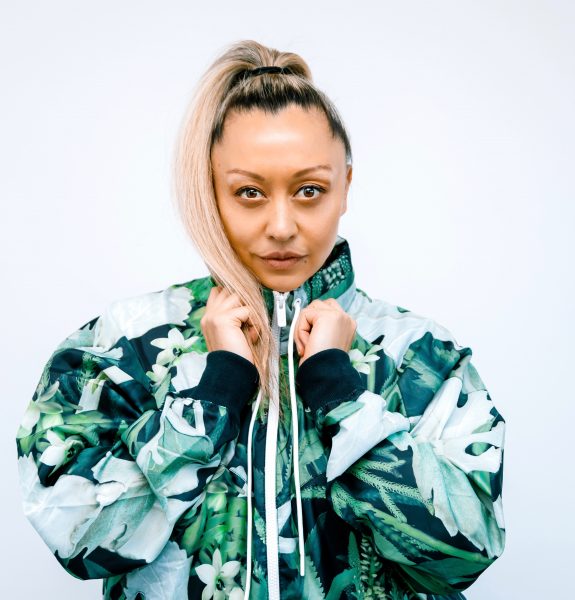 Q: What were you working on when the virus struck earlier this year?
MICHELLE: I started in December with Dancing With The Stars and we finished that a week early due to COVID-19 and went into the first lockdown. So, I was just in lockdown between that and The Masked Singer. I was supposed to go straight into The Masked Singer, but it got postponed so I did lockdown in Melbourne because I thought it was going to be easier. Finally, when we got to work on The Masked Singer it was a 'full on' challenge in trying to put on a show during a pandemic.
It's a really fun show to do, and everyone's super aware the whole time that it's not rocket science… but it's entertainment when people need it … especially now. I hadn't heard or seen the show. It's a 'feel good' show … just pure silly entertainment.
YVETTE: I was supposed to be in Sydney all year with a show at The Belvoir Street Theatre but we shut on opening night because of the corona virus. Then, I was supposed to be doing the American Psycho tour, Young Frankenstein, Amelie … for the whole year. Then is just stopped. Same story as everyone.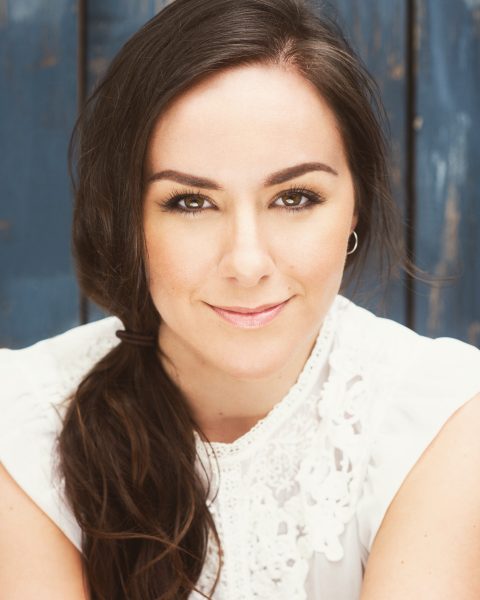 Q: Tell me a little bit about your involvement on the two shows – between Dancing With The Stars and The Masked Singer?
MICHELLE: I came off the back of Dancing With The Stars (DWTS) in 2018 and I knew that Warner Bros were doing a new show and looking for the same role that I do on DWTS, which is as a Performance Producer. Basically, it's just facilitating everything that the creative director wants to happen for the show. On DWTS, Kelley Abbey is the creative director, and she and I were put together on the job. She conceptualised things and then we work together and adjust things with the executive producers. Then, as a performance producer I facilitate all the departments in making it all happen. I bring all the elements together. I do the same sort of role on The Masked Singer.
The difference between the two shows is that The Masked Singer is very, very secretive. Everything is shrouded in this cape of mystery, and you can't have any conversation without first signing your life away to say that you won't mention anything to anyone. So, it's really exciting and also fun because it's like CIA level security! Once we learn the identities of all the celebrities, you never say their names again, like once you've learnt who they are, you are trained to never speak their names out loud. (Laughs) The level of security on this show is like nothing I've ever seen. We have proper military trained security team that are with the celebs at all times. They're taken to and from where they live in a literal cloak. They never see the light of day, they go into their trailers, they get dressed in their costumes by a very small wardrobe team. They come onto stage and rehearse.
We, the creative team, get to know who they are and we can talk to them, but outside of that they're not allowed to speak to anyone. They're always chaperoned, it's a full operation, and it's hilarious, they're all so fun.
Q: Tell me about your role on The Masked Singer Yvette?
YVETTE: I'm lucky enough to assist Ashley Evans and Antony Ginandjar (who are the creative duo of the Squared Division) again, which I'm always so thankful to do. Last year I was choreographer with Stephen Tannos and Matt Antonucci, And this year, I was assistant creative director to Squared Division, which is so amazing, because they're just so incredible, as everybody knows. But what I find amazing about them is their generosity in teaching and passing on their knowledge. When you assist them, they really teach you their skills. They're incredible creatives, but they're also just incredible people in terms of really wanting their team to understand how they work. I think that's really rare, because a lot of people don't like to give away all their tricks. I've only assisted them in a creative capacity once before, when I did Asia's Got Talent with them. I always leave jobs with them feeling smarter and more equipped.
And then, to add to the mix Michelle Barr as performance producer… She's just one in a gazillion! Her attention to detail and work ethic is amazing; as is the way she can manage a team and produce and also her creative eye. I can't speak highly enough about her.
So, in saying that, the four of us in terms of our creative couldn't have been better!
Q: What was the team like to work with?
YVETTE: Having Alex Miedzinski and Cassie Bartho on board this year was just incredible. To think they both actually started without having done a TV series like this before … and to watch how quickly they learnt the process and they rose to the challenges. The perfection comes from the top. Our executive producer, Janine Cooper, was just so wonderful and collaborative, as were all of the Warner Bros team. And then, having Ash and Ant at the helm of the creative, and just being so generous with everybody, I think it always starts at the top, doesn't it? Watching it back it just looked slick and it looked like a team of people who were incredibly happy to be there and loving what they're doing. I'm happy with that.
MICHELLE: Well, the creative directors for this season were Squared Division. They conceptualised all the performances, they decide what the look is for the overall performance, and their assistant, Yvette Lee, and myself facilitate all those things happening. We schedule the rehearsals for the dances, and we had six resident dancers, and two resident choreographers – Alex and Cassie. The creative directors would allocate who they wanted to choreograph and which dancers were required. It's like a jigsaw puzzle trying to schedule it, because the dancers have to learn it separately, and then we bring the celebs in to learn it after that. It's a huge, really tight schedule. It's like nothing I've ever done before. But it works, and it's amazing. And I think that especially at the moment, everyone is just so thrilled to be working and being creative and getting entertainment out there.
So, we had six dancers and two choreographers. Yvette was the assistant creative director. Yvette and I work really well together. And the choreographers were very, very easily directed and just super hardworking and accommodating. I haven't worked with the Squared Division for years, and we had such a great time, the four of us, the creative directors, Yvette and myself, we really had just so much fun on the show.
Q: And you had some great dancers as well?
YVETTE: The dancers are amazing, Gosh!… Considering what they had to endure in terms of content, they're just a hardworking bunch of dancers. I knew they were exhausted every day, especially in the earlier parts where they're learning routines way in advance. Weeks and weeks in advance, and then they get to learn it for an hour, and then they review for it an hour, and then that's it. And the work that obviously they were putting in at home to come offsite, with the choreographers and there's out stage rehearsals. And you can tell the work that they've been putting in in their own time to get to know everything. They worked together as a great team as well.
The creative directors made the most of having that team of dancers there, so it really very dance-heavy this season. And actually, it makes the show cool, doesn't it?
MICHELLE: Our resident dancers were Lauren Elton, Eloise Harpas, Rechelle Mansour, Coby Njoroge, Chase Vollenweider and Tom Anastopoulos.
Q: How did you find working with Alex Miedzinski and Cassie Bartho as choreographers?
MICHELLE: I've taught Alex and Cassie since they were children at Brent Street, so I've worked with them a lot. But seeing them now as adults, coming into their own, they're both very, very talented girls, and they're really passionate and really determined and just hardworking. I'm really impressed with what they did, they took a lot of direction really well … because Squared Division know exactly what they want, and they articulate what they want well. And the girls took it in their stride.
It was a massive job, and they're quite early on in their careers, so to taking on that was a huge job for them, and I know they were really grateful. And I just think they did a fantastic job.
We had them dance in the show too when we needed more people to fill out the numbers. They were choreographers and dancers. And they're both magnificent dancers in their own right, but just so talented as choreographers, and I'm so happy to have been able to help them with this and see them through this massive turning point job for them.
Q: What was it like for everyone when you're about to do the finale and the Covid scare happened on set?
MICHELLE: It was really challenging. Trying to put on a show during something like this is a challenge anyway, you're constantly having to devise contingency plans, so that if something were to go wrong, you can act fast. But our health and safety protocols were really second to none. Everyone was in masks and gloves. We had a Covid tent check-in every morning.
I think the fact that out of our almost 300-person crew, it was a handful of people that actually got Covid, goes to show that the health and safety protocols really do work. We kept it relatively contained, so that was great. But it's really disappointing that it happened, as we were literally six hours away from wrapping the full show.
It was such a disappointment to get so close. But we had to shut down in order for it to keep contained. Warner Bros handled it fantastically; They really looked after everybody. And because it was so well handled, we were fortunate enough to be able to film the finale two weeks later in multiple countries, in multiple studios, in multiple states!
YVETTE: It was just so magical to watch unfold, to be honest. The power of television and the power of digital links, and yeah, just the way there were the reproductions running simultaneously in three different states, it was incredible.
Q: What is next for you both?
YVETTE: Well, all of my shows that got cancelled this year are starting to reboot. So, I'll start pre-production on those. Honestly, I'm waiting for the casinos to open again, because that's Christmas and New Year and I'll be doing all the galas there. But I probably won't be able to travel this year. So, really, I'm just planning now for 2021. Plus, I'm trying to get my work at Victorian Dance Festival (as creative director) confirmed as well, which takes me up to early next year. So, that's next on the cards.
MICHELLE: A little rest, I think. I think I'm going to be a lady of leisure for the next little while. And hopefully soon it starts opening back up and we can get back into theatres and live performance again. I am really happy to be able to go back and forth from performing and television producing. So, hopefully I can continue to do that. But for the short distant future, I'm happy to have a little rest, because I am exhausted. Working TV land is massive hours. You work huge days, six days a week. But I love doing it, so I'm happy to work like that. The added pressure of Covid and making sure that everyone's safe and healthy adds another layer for sure. So, I think the adrenalin gets you through the most part. But when it stops… in the first week of isolation, I was like "Oh yeah, I needed a rest!"
***
With a career spanning almost 2 decades, Yvette has become one of the countries most versatile creatives. Recognised for her work across multiple platforms as choreographer, creative director and creative producer her contribution to television, theatre and live touring events has lead to a large body of work.
Some notable credits for television include: The Masked Singer Australia, Dancing With The Stars, So You Think You Can Dance, Dance Boss, X Factor, Chris Lilly's J'amie Private School Girl, Cosentino: Master Illusionist, Dance Hero Japan, Australian Idol, the ARIA Awards, the Logie Awards, So You Think You Can Dance Greece, Nickelodeon Kids Choice Awards, Neighbours, the Taiwanese Wiggles for the Disney Chanel, The Big Music Quiz, China's Next Top Model, and Masked Singer Season 2 & Asia's Got Talent where she was assistant to the Squared Division. 
Choreography and creative production for recording artists include:  Tim Minchin, Tones & I, Zara Larsson, Guy Sebastian, Dami Im, Andy Grammar, Illy, Vera Blue, Harrison Craig, Aston Merrygold, Josh Groban, Samantha Jade, Ricki Lee, Bonnie Anderson, Rob Mills, Casey Donovan, Hugh Sheridan, Andrew Da Silva, Dylan Joel, Tim Campbell, Ronda Burchmore, Bobby Fox & Dan Hamil.
Theatre credits include: American Psycho (Hayes Theatre) Winner of the 2020 Sydney Theatre Award for Best Choreography; Candide (NZ Opera); Caroline, Or Change (Hayes Theatre); In The Heights (Independent – Stage Art); All Out Of Love – Air Supply World Premiere (Manila); Reefer Madness (RL); Moonshadow – Cat Stevens World Premiere (Sue Farrelly); Rock of Ages (Rodney Rigby); Little Match Girl at The Malthouse & Queen Elizabeth Hall London; Song Contest (Glynn Nichols); The History Boys (MTC); Assistant Choreographer to the late Ross Coleman for Sweet Charity, Dusty, & Shout – the Legend of the Wild One.
Live and Stadium events encompass the roles of Associate Dance Director for the Victorian State School Spectacular (Hisense Arena), Armin Van Buuren tour (Rod Laver & Homebush Stadium), R'n'B Fridays (Etihad Stadium & Homebush Stadium), Crusty Demons of Dirt (Aust Stadium Tour), George Michael Tribute Tour (Festival Centre and Sydney Opera House), Hong Kong Disneyland Groundbreaking Ceremony (Lantau Island).
Yvette is a prominent Entertainment creative and event specialist for the largest Casino Venues in the country – Crown Casino and The Star Sydney – called upon to design high-end event productions. She has designed ROAR, her own dance fashion line, in conjunction with Energetiks, and is also, proudly, Artistic Director for the Victorian Dance Festival. 
Michelle is an experienced singer, dancer and actor, originally starting her training in Canberra before moving to Sydney at age 17. For the past 10 years Michelle has appeared in a range of musicals such as Priscilla: Queen of the Desert, Cabaret, We Will Rock You, Heathers, Legally Blonde, FAME and more.
As a singer, Michelle has performed in a variety of events all over the world, from Sydney's The Lord Mayor's NYE Ball, to Macau's Studio City Grand Opening, in which she opened the show that included Mariah Carey in the line-up. Michelle has also worked as a backing vocalist with artists such as Robbie Williams and David Campbell.
In between her roles as a performer, Michelle has been able to step into the world of TV, as a Performance Producer on Australia's Got Talent, Dancing With The Stars and The Masked Singer.
Michelle is managed by T&E Management.