Eight Extraordinary Women in One Brand New Rhythmic Show
Peta Anderson Talks Tap and Rhythm in Choreographing Drummer Queens
TICKET GIVEAWAY! … We have 2x double passes to giveaway to DRUMMER QUEENS for Saturday 13 February, 2pm at the Sydney Lyric Theatre. To enter, send in your name, mobile number and postal address to win@dancelife.com.au wit the subject title of 'Drummer Queens Tickets'. Entries close January 22. Winners drawn at random.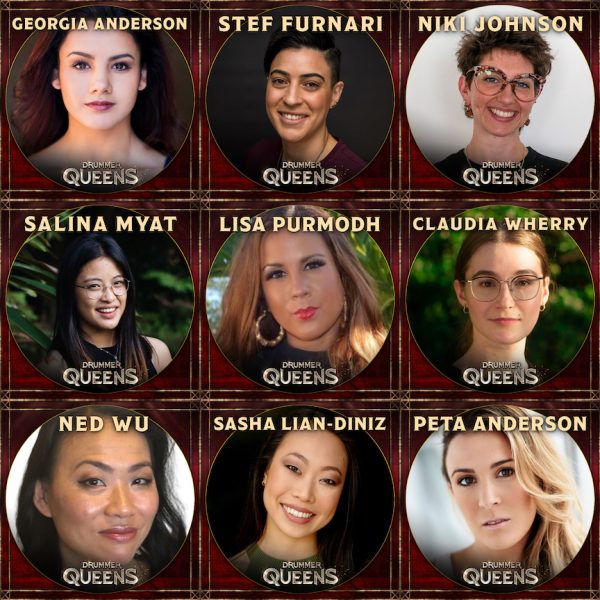 Premiering in Sydney in February 2021, the all Australian cast has been announced for this unique and dynamic new show. Joining performer and choreographer Peta Anderson, the extraordinary cast includes Georgia Anderson, Stef Furnari, Niki Johnson, Salina Myat, Lisa Purmodh, Claudia Wherry and Ned Wu, with Sasha Lian Diaz as swing performer.
With strikingly innovative staging and world-class percussionists, DRUMMER QUEENS is set to deliver a live musical experience like none other. This remarkable all-female cast will leave audiences in awe of their skill and inspired by the excitement and energy of this never-before-seen theatrical production.
Created and composed by Joe Accaria (who also composed for Tap Dogs and Velvet) with creative direction by Nigel Turner-Carroll and choreography by Peta Anderson, DRUMMER QUEENS will play at the Sydney Lyric Theatre from 6-14 February, followed be seasons at the Comedy Theatre, Melbourne from 27 April and the Lyric Theatre, QPAC from 11 May.
As the only tap dancer in the show, Peta Anderson has been involved in DRUMMER QUEENS and working with Joe Accaria since it started as a corporate event several years ago, and is the movement choreographer for the new show.
"What makes this show special is that it is brand new and all created produced and choreographed here in Australia. The concept of Drummer Queens has been going around for a few years in the corporate sector and that has culminated in the end goal of having a proper show and, after this year, we decided this is the time to pull it all together and make it happen," said Peta.
An accomplished and well known tap dancer who toured the world with Riverdance, Peta started learning percussion six years ago to specifically complement her tap.
"When I finished Riverdance I took off to LA because I missed doing tap a lot! In the States they really emphasise that tap dancers are musicians … and I took on a whole other level that I wanted to delve into so I started reading music and playing drums. I guess it's kind of gone full circle because now I am in a drumming show!," said Peta.
Peta was also involved in the creation of the Eireborne dance show as she wanted to give Irish dance a more commercial feel – a make over of Irish dance – by creating a 'rock Irish' dance show full of popular hits.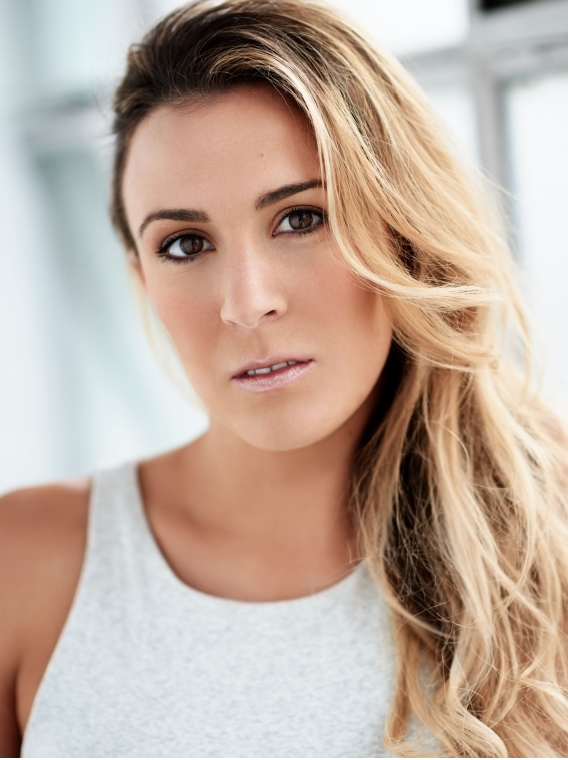 Peta describes DRUMMER QUEENS as a mixture of STOMP, SIX The Musical and Tap Dogs.
"All eight musicians on stage all feature in different percussion instruments. Joe really utilises how talented and multi-faceted as musicians each of the performers are. It's a very empowering show … there are 'Beyonce-Run-The-World' moments balanced with beautiful percussive moments that mellow it down with the marimba … And there is a dance element to it as well. There's a performer who is a hip hop/acrobat/base dancer who is also an amazing drummer.
"The movement of the show is broken up to keep it engaging. But there is also the spectacle of the show that gets me. Like at one point there is five drum kits on stage at different levels and it is amazing!
"The show is mostly percussion bit there is also an electronic element involved. Everything is played live, but everything you hear in the background is triggered… for example if you hear trumpets, it is triggered to play electronically on a drum pad.
"If you hear 'Drummer Queens' you just think there will be drums in your face lie in a rock band the whole time, but it's not. It's actually everything you want to see in a drum band show, but with all these intimate special moments. You get to know each girl as a character in the show as well."
As the choreographer Peta says the most challenging part of putting the show together has been working out how to get the kit drummers doing the same beats as the drummers on the floor as the kits are on higher platforms that move in and out, while there are also snare and tom drums to have to tie it all together into one performance. "So I am thinking of four different tracks, playing four different things but making it the same song, in a way."
"Everyone swaps in the show … even I play kit at one point getting to live out my rock fantasy! (haha)
"Musically, I am always thinking about how a musician would hear things … so I count in bars … rather than in a section in the chorey … it's so different to choreographing dance, but good because tap dancers in America are passionate and only teach in fours, not eights. It's so good for me because I am constantly learning."
"Choreography in this show is mostly about staging and using minimalist moments so that the music can still be phenomenal, but effective using movements to hit those special moments. So, I have to listen to the drum piece and make it a performance … it's a lot of formations, and little movements so the drums aren't impacted. Except for the two dances with myself and Georgia Anderson (not related) who do quite a bit of movement in the show."
Peta says the most inspiring part of DRUMMER QUEENS for her personally is getting to work with so many talented Australian women, and she can't wait for audiences to see it.
"The show is one act for 70 minutes, and I feel everyone will come away from seeing it feeling so full of energy. Drums gives everyone a sense of the heartbeat through their body. People will be shocked to see how talented the girls are in this show. They will be amazed at what we present. I think this will be a very successful show, all around the world, which Im am excited to share."
Get up close and powerful with the DRUMMER QUEENS in Sydney, Melbourne and Brisbane before they conquer the world.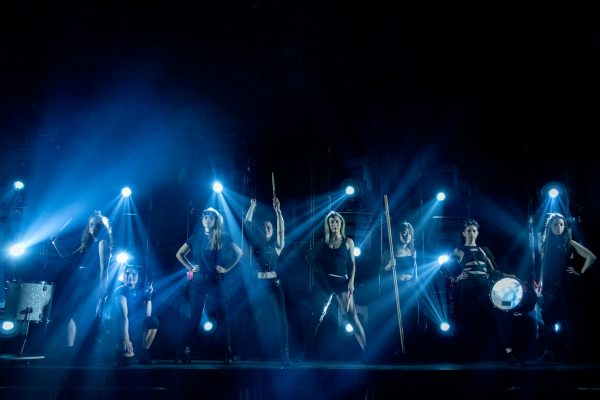 DRUMMER QUEENS
SYDNEY – Sydney Lyric Theatre
6 – 14 February 2021
Bookings: ticketmaster.com.au or 136 100
MELBOURNE – Comedy Theatre
27 April – 8 May 2021
Bookings: 
 

ticketmaster.com.au

 

or 136 100
BRISBANE – QPAC Lyric Theatre
11 – 16 May 2021
Bookings: qpac.com.au or phone 136 246
#DrummerQueens