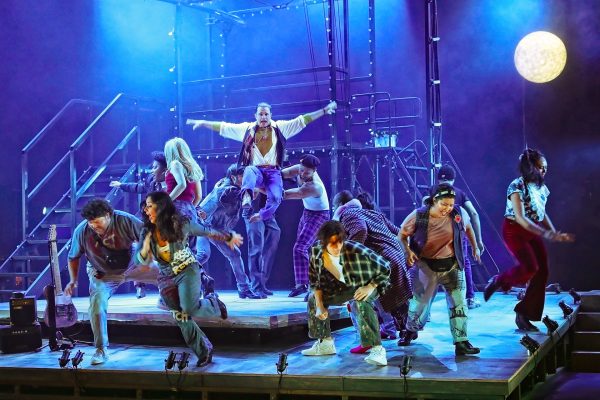 Revival of RENT as Powerful Today as in the 90s
Drama Theatre, Sydney Opera House, Saturday January 2
Reviewed by Nikita Gifford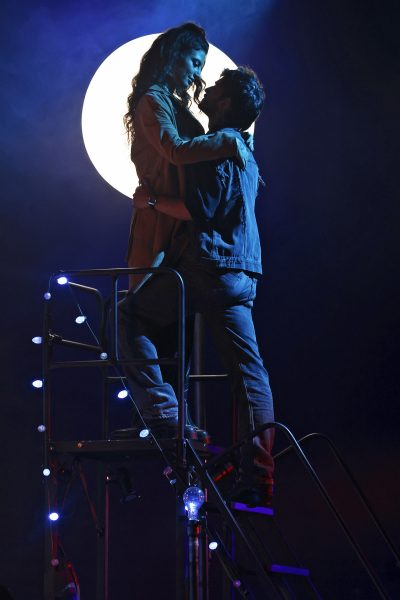 "In these dangerous times where the world is ripping apart at the seams, we can learn from those who stare death in the face every day, by reaching out to each other and bonding as a community."
These words were written quarter of a century ago by composer, lyricist and writer of RENT, Jonathan Larson. Words that ring true today. The 25th Anniversary production of RENT opened at the Sydney Opera House this week to an audience who cheered vehemently through mask-covered nose and mouth for what was a remarkable production.
The AIDS pandemic was at its peak in the mid-nineties when RENT was set and the parallels between the world then and now makes this musical all the more relevant today. It is only the absence of the mobile phone that reminds us of the era this show takes place in.
With a storyline inspired by Puccini's La Bohème, RENT shows us a year in the lives of optimistic social outcasts in their early twenties, surviving and not surviving drug addiction, homelessness, disease and poverty, pursuing their creative dreams in their passionate bohemian community of New York's East Village.
Mat Verevis solidly opens this production in the role of Mark and the musical's narrator. He isn't as 'nerdy' as we originally knew Mark to be, in fact he brings more of the 21st century 'Tech Stud' to the role; but regardless, Mat Verevis gives a tremendous performance and is the glue that holds these characters together throughout the show.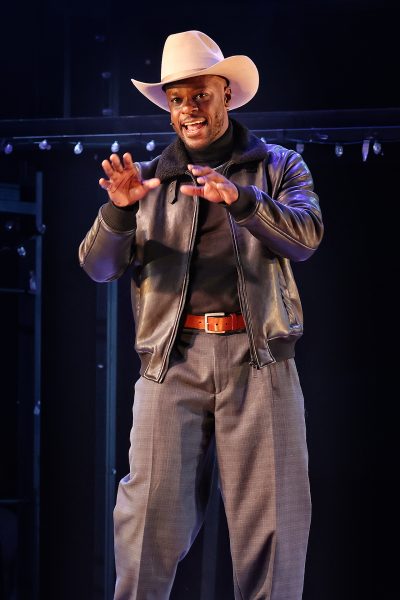 Former rockstar and now struggling musician Roger is played by Robert Tripolino, who as a singer/songwriter himself, connects very well with his character. We fall in love with him on his first tender encounter with junkie and erotic dancer Mimi, played by the beautiful Mia Morrissey who you may remember from Season 3 of The Voice. Mia gives a very emotional performance as Mimi and the chemistry between the two desperate lovers is felt by the conclusion of "Light my Candle."
Award winning British actor Callum Francis, in the role of Collins, is the heart and soul of the musical. He stumbles upon his kindred spirit one freezing Christmas Eve in a phone booth. Angel, our loveable drag queen, is energetically and colourfully portrayed by Sean Miley Moore. We are automatically drawn to this couple's raw and pure love for each other in a time when society shunned homosexuality. By the end of the heartbreaking and stunningly-staged rendition of "I'll Cover You," the audience's face masks were soaking up a tear or two.
Incredibly talented Choreographer, Luca Dinardo, synchronises the movement on stage flawlessly with the eight principal characters and the ensemble. Not to go unnoticed, Luca slips in some slick dance moves from Tim Omaji aka Timomatic, who plays Benny, the guy we love to hate, but really actually love. The full cast opens Act 2 with the musical's most well-known song, "Seasons of Love", a moving poignant eulogy that is more significant in our society's current climate than ever.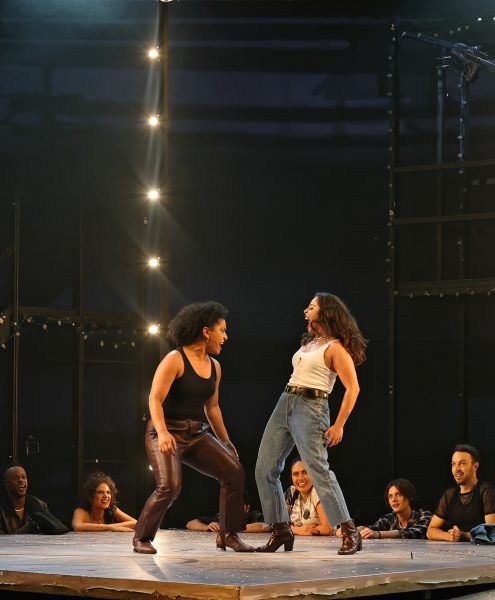 Director Shaun Rennie has given us a refreshed and powerful production with imaginative staging, lighting and set design. But it is without a doubt, that the characters of Joanne and Maureen steal this show.
Gutsy Ivy League lawyer Joanne, played by Elenoa Rokobaro gives a fierce performance as Maureen's girlfriend. "Tango Maureen" between Joanne and Mark is a climatic power struggle and we see Joanne's confidence waive as she recognises her bisexual girlfriend's erratic ways.
Enter free spirited Maureen with "Over the Moon" eccentrically portrayed by Monique Sallè. With a touch of a Idina Menzel essence to her, Monique is powerful, dynamic and flawless. When she is on stage it is hard to keep your eyes off her. "Take Me or Leave Me" is a definite show highlight and the soaring riffs and frenzied emotion of the two women echo long after the number has finished.
The universal message of the show "no day but today" has never been more relatable. RENT is a must see for this summer.
Read about the cast announcement for RENT here.
RENT
SYDNEY ⏤ Sydney Opera House, Drama Theatre
Sunday 27 December 2020 – Sunday 31 January 2021
Bookings: www.sydneyoperahouse.com
WYONG ⏤ The Art House
Thursday 4 February 7:30pm
Friday 5 February 7:30pm
Saturday 6 February 2pm & 7:30pm
Bookings: www.thearthousewyong.com.au