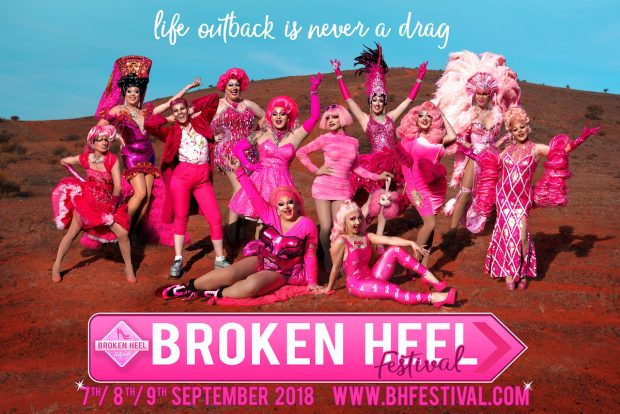 Divas prepare! Break-out your inner Priscillas
Broken Heel Festival Returns in September for Comedy, Cabaret, Live Music & Fabulous Shenanigans!
Don't miss the Main Drag in Drag Street Parade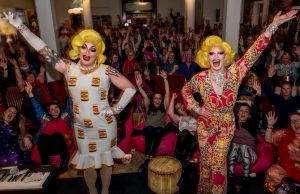 Pack your bags darlings! It's time to tick off a technicolour bucket-list adventure unlike all others.
The 'Silver City' – Broken Hill in outback NSW – is bracing itself for the 2018 Broken Heel Festival this September.
Coming off the back of the biggest festival to date in 2017, the 'Heel' is set to again stomp with glamour and gusto in the red dust of Australia's heartland.
Festival Director, Esther La Rovere said she expects the fourth annual Broken Heel to build in momentum after the roaring success of last year's diva-laden disco-fest. "Both the numbers and the atmosphere was just incredible last year. We had world leading acts that drew crowds not just from around the country, but from international travellers as well.
"It's such a colourful event, and of course everyone can relate to the street scenes of Priscilla Queen of the Desert, so they already know Broken Hill and its welcoming culture. That pull of the red dust, mixed with the standard of acts make it well worth the trip…"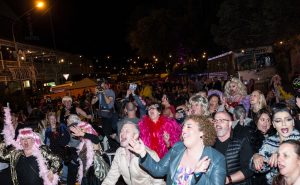 Ms La Rovere said the Festival had attracted a strong following who now returned on a regular pilgrimage, but it was also expanding to a larger crowd each year. "There's just nothing like it. People are drawn to the unique environment that we create here!"
Headline performances have again been planned from Australia's best cultural personalities plus DJ's Showgirls, Bio Queens, Drag Queens & Drag Kings.
Throughout the Festival's three stages, you'll experience plenty of comedy, cabaret, live music and social activities paying homage to this iconic cult movie and stage musical.
"The events we hold in the Town Square for the Main Drag In Drag street parade where the entire community of Broken Hill joins in on the celebrations, are also really popular," Ms La Rovere said.
"And of course we will again have the dedicated train service from NSW TrainLink in the Silver City Stilletto, leaving Sydney for Broken Hill! In addition to that we'll have tours from Sydney Planet Dwellers or Adelaide's Buses-R-Us! These create a fantastic opportunity to extend the 'Festival' and make just getting here a part of the adventure. You'll have to be quick though, all tours are filling fast!"
Broken Heel Festival


Broken Hill, NSW
September 7, 8 & 9
All event and ticketing details at: www.bhfestival.com