Win a Pass for You and a Friend to an Elite Masterclass with Briar & Myles!
Touring NSW and VIC Now!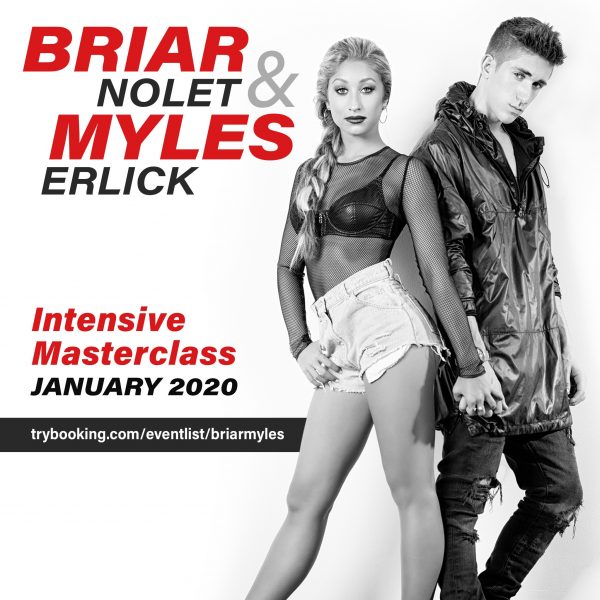 Briar Nolet & Myles Erlick from the hit TV show The Next Step, NBCs World of Dance and the remake of West Side Story will be teaching a series of elite masterclasses for dancers with 3-5 years of advanced technique training/competitive dance experience. NOT FOR BEGINNER DANCERS.
There will be two sessions per day:  9am-12pm for 9 to 12 year old's and 2pm-5pm for 13 years plus.
Shows kick of in NSW this Saturday 18th January in Sydney.
Tickets still available for all shows and can be purchased at  https://www.trybooking.com/eventlist/briarmyles
DanceLife is giving two lucky winners (one from each age group plus a friend!) to any show in NSW or VIC.
HOW TO ENTER:
Email to win@dancelife.com.au the following details:
1) Dancer's name and age
2) Parent contact name and mobile phone number
2) City/Studio of choice to attend the Briar & Myles masterclass
3) How many years have you been training in dance, and in which genres?
4) What is the highest level of competition dancing have you achieved?
5) Why do you want to win the masterclass with Briar & Myles? 
GOOD LUCK! Winners will be contacted asap.