Living, Dancing & Auditioning in Europe
Advice for Aspiring Young Dancers by Alisha Coon
DanceLife's continuing series on pursuing a career in dance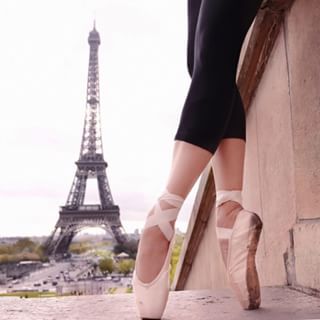 Living and dancing overseas has allowed me to see over 30 countries in the past 10 years! I had so many wonderful experiences in other countries whether I was working, touring, auditioning or just visiting in my free time. One of the best things about living in Europe is that everything is so close, which allowed me to go to Rome for a long weekend or Prague when I had a week free!

Audition Season in Europe is generally December through March for contracts starting in August. In my experience, organising private auditions has produced more success than attending open auditions or "cattle calls" as I like to call them. In open auditions you are just a 'number' among hundreds of other dancers but if you organise a private audition then you are introduced to the director personally. Private auditions allow the director to see how you will fit in with their company dancers and you will usually get to have a chat afterwards, with the bonus of personal feedback. Not all companies allow private auditions, but using the excuse that you are travelling all the way from Australia and can't make the open audition is usually a winner ;). Just make sure the director will definitely be there that day and has time to watch company class or you will end up having to make another trip!




Get connected to dancers that are already dancing in the companies you are interested in. The best way is to find them on Facebook and most will be happy to help you with any questions you have about the company, repertoire, city, etc. and may even offer a couch to stay on when you come to audition. You will be surprised at how many Australian dancers are in companies over there and at how helpful they will be – they were once in your shoes auditioning too!
Be prepared to be flexible because things don't always go to plan! For example, a director may ask you to stay an extra day to work with the company. A great way to stay flexible is by purchasing a Eurail pass which allows you to travel on the trains whenever you like, so if a director wants to see you in Paris tomorrow then you can be there! The rail system is very efficient in Europe and with overnight trains you can pretty much be anywhere you need to be the next day! There is also an airline called Ryanair (which is like our Jetstar) that has extremely cheap flights all over Europe. It is comforting to know that they speak English nearly everywhere which is very handy when you are trying to find trains, theatres, hostels and food!

It's a good life dancing in Europe. Most countries have a high quality of life and dancers earn a good wage. Its hard to compare exact wages to Australia because its so much cheaper to live over there, but you can easily live in your own apartment, eat out, travel and enjoy life. Companies have dancers from all over the world so they are all living away from home and quickly become like family.
For Musical Theatre dancers – most of the information I've provided so far is for ballet and contemporary companies. If you are more interested in Musical Theatre then here are a few websites to check out:
www.en.stagepool.com/professiongroup/dancer
www.dancerspro.com/uk/jobs
www.casting.stage-entertainment.de/
Stage entertainment currently has 26 Musicals in 8 countries and most of these are not short musical "seasons" but permanent ongoing productions like Tarzan, Aladin and Tanz der Vampire. Be warned though that some countries, for example Germany, perform musicals in German. They do accept English speakers for auditions, but you will need to prepare one song in English and one in German, and it is most beneficial do musical auditions through an agent. I have performed several musicals in German and not only is it really fun, but a great way to learn the language!
As I mentioned in my last article, if you are serious about auditioning in Europe then contact me and we can organise a Skype consultation where we can discuss your career goals and find the exact companies you are suited to and have the best chance of getting a contract with!


Stay tuned for my next article which will be about preparing for auditions and coping with stress!!
Lots of love, ALISHA xxx
Follow Alisha's dance journey on Instagram and Facebook
For the perfect gift idea for your favourite dancer, checkout my new DANCE CARDS at www.soundofmoves.com/dancecards/