Russia's Big Top Circus Spectacular 
Brisbane Season Added & Sydney Season Extended
Combining the thrills and fun of Russia's finest circus traditions with all the skills and daring of today's new age circus heroes, ZIRK! Circus – The Big Top Spectacular is coming to Australia for the first time in July in Sydney, which has now had its season extended until July 21, as well as a Brisbane season being announced for August.
ZIRK! Circus which features eighteen mind-blowing acts from an incomparable international ensemble will premiere in Sydney in July before heading to Northshore Hamilton in Brisbane from August 7.  A circus like no other, ZIRK! will be performed in a brand new Big Top where no audience member is more than 11 metres from the action.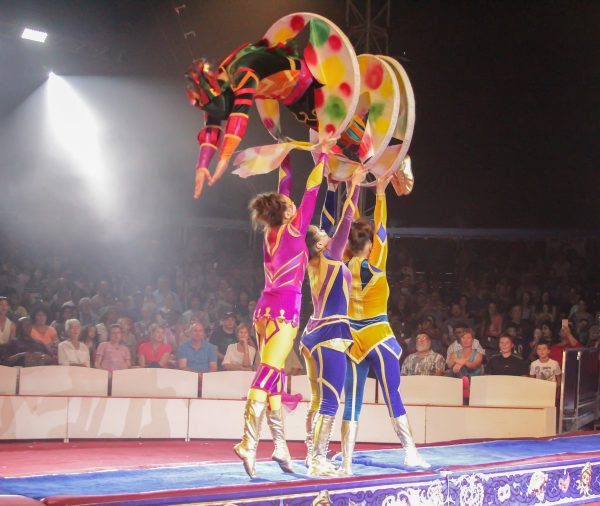 "A must see spectacle for the whole family" – The Star, Johannesburg
"Circus doesn't get much wilder than this" – Discovery.com
Theatre Tours International, in association with the Russian State Circus Company and Moscow's Nikulin Circus are delighted to bring their brand-new global experience, which has been thrilling audiences and critics alike in South Africa and Singapore, to Australia.
Producer Andrew Guild has a 50-year association with Russian circuses and spent eight-months combing the world seeking-out and signing-up the best acts on the international circus circuit.
Andrew said: "This is the best circus program we've ever put together. I'm delighted to say we are bringing to Australia the crème de la crème of international circus performers. We wanted to create something that highlighted the best of Russia's 140-year circus traditions and marry those with the expectations of a 21st century audience. It's fast paced, family friendly and includes some of the most electrifying acts you will see under the Big Top Chapiteau. For children it is a show they will never forget … even more so for adults!"
"We agree with Discovery.com 'Circus doesn't get much wilder than this', or funnier or more entertaining. ZIRK! Circus is a 2 hour spectacular circus the children will never forget, and a show that adults could only dream of," said Guild.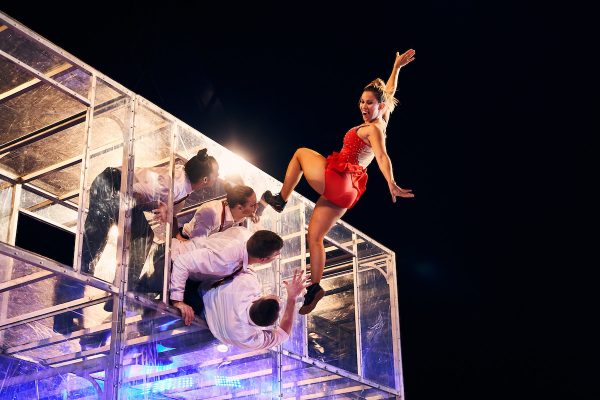 The best Russian acts are joined by gravity-defying, death-cheating, thrilling and spectacular circus stars from Cuba, Canada, the USA, Colombia and even a weird and wondrous contortionist from Dagestan. An awesome trampolinist, a jaw-dropping double, double wheel, a Russian master clown, a motorbike globe with a record-breaking 7 riders hurtling around at breakneck speed, a Ringmaster who's starred with America's Ringling Brother Circus, and many more combine in ZIRK! Circus.
ZIRK! Circus exceeds all expectations with principal artists that have featured in Cirque du Soleil, The Russian State Circus, Swiss National Circus and Europe's top shows such as Circus Roncalli, Germany's famed Krone and the cutting edge Flic Flac – fast-paced, family-friendly and jampacked with 140 years of circus tradition.  Headed by the acclaimed Master Russian Clown, Dmitry Shindrov and presided over by superstar Ringmaster, Stas Knyazkov, ZIRK! Circus  is an adrenaline-charged, entertainment troupe with a depth of collective talent rarely seen in Australia, or indeed, the world.
ZIRK! is a spectacular program of effortless grace, enthusiasm, passion, and energy; gravity-defying, death-cheating thrills; traditional circus comedy; and acts, so audacious in their concept and execution, they will momentarily stop your heart.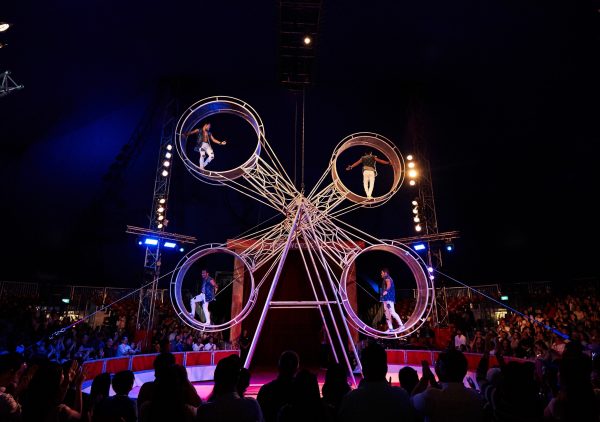 You will hold your breath watching the jaw-dropping 'Double, Double Giant Wheel'; marvel at the agility and precision of the 'Fast Track' Russian acrobats; gasp at the death-defying aerialists; awe at the 'Globe of Death'; wonder, even squirm, at the incredible contortionist; and be gobsmacked at the dexterity of the jugglers, the symmetry of the trampoline masters, and a whole lot more! This huge international ensemble will exceed all audience expectations.
ZIRK! is a brand-new circus experience, and will be performed in a brand new Big Top Chapiteau where no audience member is more than 11 meters from the action. The show contains no animal acts.
ZIRK! – RUSSIA'S BIG TOP CIRCUS SPECTACULAR
SYDNEY

– The Showring, the Entertainment Quarter, Moore Park
July 5 – 21
Bookings: www.zirk.com.au/tour/sydney/