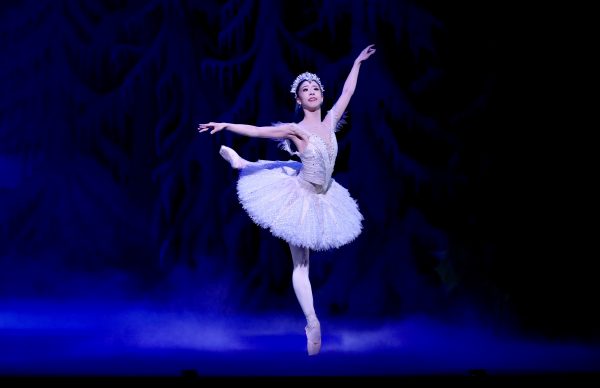 Queensland Ballet Announces New Senior Soloist
Neneka Yoshida
Following a spectacular performance as The Sugar Plum Fairy in Queensland Ballet's production of The Nutcracker in December, Neneka Yoshida has been promoted from Soloist to Senior Soloist.
Queensland Ballet Artistic Director c AO* surprised Neneka and the audience with the wonderful news at the end of the performance on December 20, highlighting his admiration for the young dancer and her devotion to the Company.
"Neneka's performances in Ben Stevenson's The Nutcracker demonstrated extraordinary technique and ability to captivate audiences with her wonderful artistry," said Mr Li.
"This is a well-deserved promotion for a special artist who has shown unwavering passion and commitment. It has been a pleasure to watch Neneka develop as an artist and I look forward to watching her career continue to flourish as a Senior Soloist," he added.
Neneka was born in Japan and commenced her ballet training under Keiko Miyanishi. She continued her studies in Paris and Spain before joining Queensland Ballet in 2014 as a Jette Parker Young Artist. Neneka was promoted to Company Artist in 2015 and Soloist in 2018.
Over the last few years she has performed many lead roles in Queensland Ballet productions, including Odile in Ben Stevenson's Swan Lake, Cinderella in Ben Stevenson's Cinderella, Nikiya in Greg Horsman's La Bayadere and The Snow Queen and The Sugar Plum Fairy in Ben Stevenson's The Nutcracker.
"It was such a surreal moment when Li made the announcement. To have the entire audience there to join the celebration was even more special," said Neneka.
"Every day I get to go to work and do what I love, so to be recognised for my hard work and passion is very heart warming. I cannot wait to step into 2020 as a Senior Soloist and create another incredible year of ballet," she added.
*Pronounced Schwing-Sing