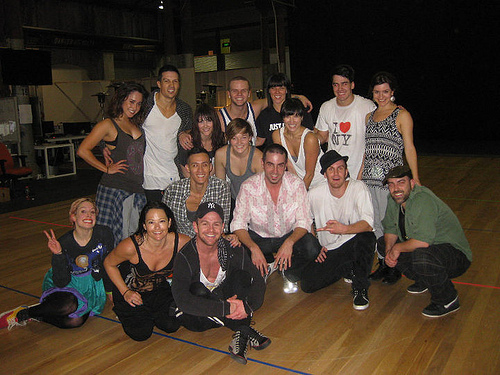 Original Aussie and word wide iconic choreographer Wade Robson has been in Australia recently for a 'Secret Project' shhhh.
Hip hop choreography prodigy Wade Robson began dancing in Australia at age five by winning a dance contest while dancing to Micheal Jackson's Thriller. By the age of nine he and his mother decided to move to Los Angeles so he could pursue his dancing career. Born in 1982, Wade wasted no time climbing to the top of the hip hop – pop dance scene. The rest is history!
While wade was down under he did an invitation only class for some Sydney based commercial dancers and choreographers including Grace Stewart, Jess Stokes, Leanne Cherny, Phillipe Witana, Michelle Hopper, Kane Bonke, Matthew Geronimi, Lauren Seymour, Natasha Crane, Kaylie Yee, Joel Rasmussen, Ryan Gonzalez, Kate Wormald-Leopold, Antony Ginandjar and Simon Lind.
What an inspiration class that would have been for both the 'students' and Wade.