Classic Aussie RomCom Brought Back to Life by Neglected Musicals
Hayes Theatre | October 16 – 19
Neglected Musicals in association with Hayes Theatre Co will present The Sentimental Bloke at Hayes Theatre Co from Wednesday 16 October for a limited number of presentations.
Directed by Sheridan Harbridge, The Sentimental Bloke is a 1961 Australian musical by Albert Arlen, Nancy Brown and Lloyd Thomson based on 'Songs of a Sentimental Bloke' by C.J. Dennis. It is one of the most successful Australian musicals of the 20th century.
The minute it hit the bookstores in 1915, C.J. Denis's book of verse, The Sentimental Bloke, was a cultural phenomenon. Four years later, after Raymond Longford's box office smash film, plays for stage and radio, ballets, sequels, soon followed and in 1950, husband and wife team Nancy Brown & Albert Arlen began tinkering with their musical rendering.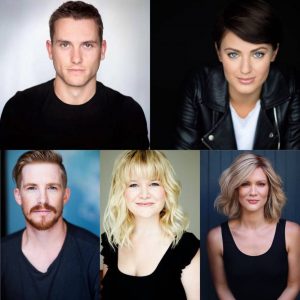 "An Australian romantic comedy is still a rare beast in our literature and film," said director Sheridan Harbridge.  "Are we still so uncomfortable with softness in our culture, that the only word we see in print paired with 'masculinity' these days, is 'toxic'? I hope everyone will enjoy Brown & Arlen's musical, filled tender masculinity and female larrikins who love to love."
J.C. Williamson first produced the musical in Melbourne. The original six-week season at Melbourne's Comedy Theatre, was later extended to five months.  Through 1962, the production toured to Adelaide (Tivoli Theatre), Brisbane (Her Majesty's Theatre), Sydney (Theatre Royal) and Auckland, New Zealand (His Majesty's Theatre).
The Sentimental Bloke was then revived professionally by Penrith's Q Theatre Company in 1983, and a subsequent production was staged by the Parramatta Cultural Centre (now Riverside Theatres) and Q Theatre Company in 1988.
The cast for this revival production at The Hayes is: Jake Speer as Bill the Bloke (Catch Me If You Can), Loren Hunter as Doreen (Rent, Evie May), Michael Walley as Ginger Mick (Charlie Brown, Muriel's Wedding), Morgan Maguire, Shannon Dooley (American Psycho), Alicia Fox, Garth Holcombe, Jacquie Dark, Todd Emerson, Keith Robinson and Terry Serio.(Cast subject to change without notice.)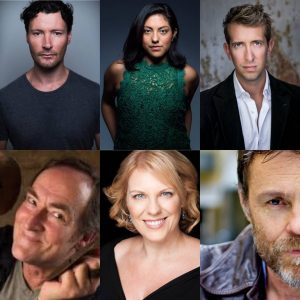 "This will be the 20th Neglected Musicals presentation and I'm so thrilled that we are presenting a much loved Australian Classic," said producer Michelle Guthrie.  "This wonderful cast will bring new life to the Bloke and let us see a musical that has been performed out side of schools and community groups for over 31 years."
The Sentimental Bloke will be directed by Sheridan Harbridge, produced by Michelle Guthrie, with musical direction by Damon Wade and Choreography by Shannon Dooley.
Established in 2010, Neglected Musicals presents musical theatre that has never or rarely been seen in Australia.  Presented with scripts in hand, and piano accompaniment after only a day's rehearsal.
THE SENTIMENTAL BLOKE by Neglected Musicals
Wednesday October 16 – Saturday October 19
Hayes Theatre Co, Potts Point
Bookings:

www.hayestheatre.com.au
or P: 02 8065 7337