Talented Young Fresh Faces Burn Up the Sydney Opera House Stage
Joan Sutherland Theatre, Sydney Opera House, Saturday August 31
This is A True Dancer's Show Which Offers An Education in One of the Best Musicals of All Time
Reviewed by Heather Clements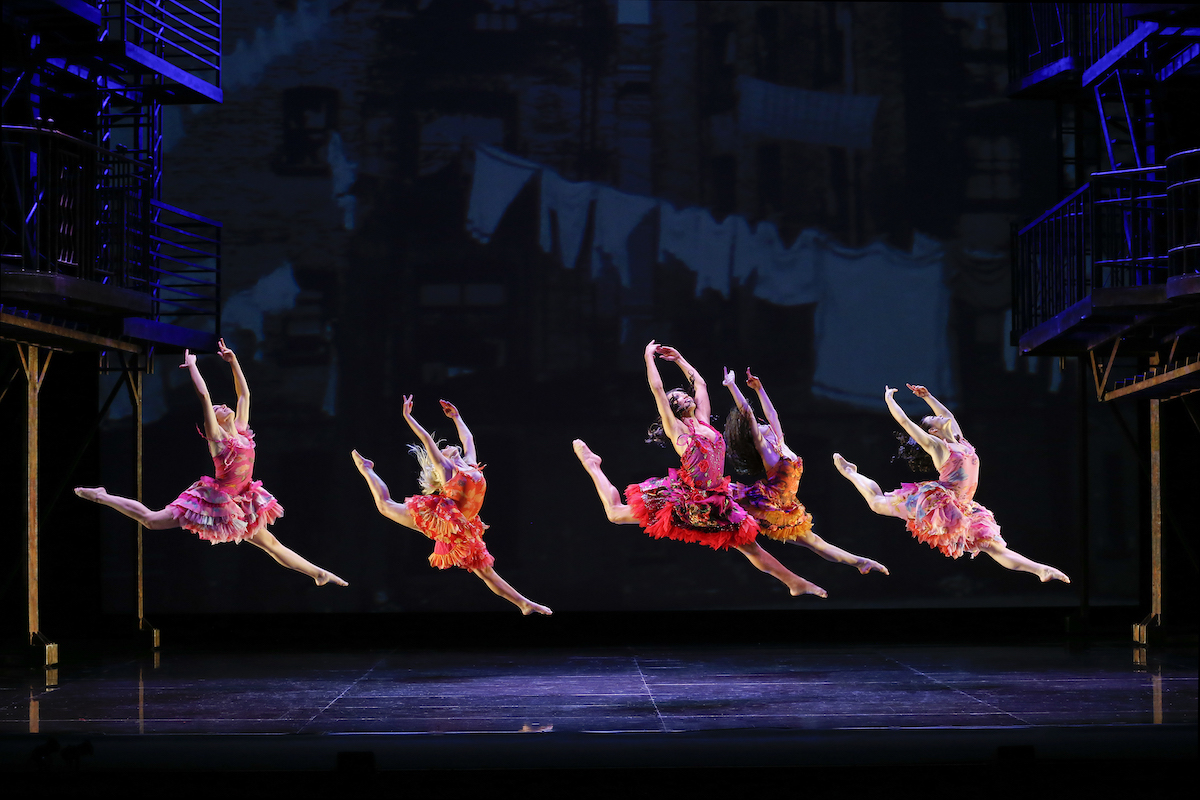 There is no denying West Side Story is an icon of the musical theatre genre, and every time a new production is brought to the stage it will inevitably be compared with its voluminous catalogue of stage and movie history. And we – the audience – need to know that this comparison is unnecessary. It is not about being better than the classic movie or other productions. The true essence of West Side Story rests in the fact it is a tragic love story about young people and teenagers, that should be told by this matching demographic to reveal the beauty of the genius of its four creators: composer Leonard Bernstein, author Arthur Laurents, lyricist Stephen Sondheim and choreographer Jerome Robbins.
And if you didn't already know, it is based on Shakespeare's Romeo and Juliet.
This new rendition of West Side Story is produced by Opera Australia, GWB Entertainment and BB Group and they have bravely and proudly chosen a young cast of relatively unknowns who have risen to the challenge of delivering the soaring operatic and dramatic songs and thrilling and technically intricate choreography in a way that respects this show's great heritage.
With a large cast of new generation Australian talent on display, ageing from 17 through to 30, 'Dance' is the real star of this once ground-breaking musical, which premiered on Broadway in 1957 and features the breath-taking original choreography by the legendary Jerome Robbins. In 1961 the movie musical version of West Side Story was released and cemented its place in cultural history.
The opening Prologue number followed by 'Jets Song' sets the standard for the show and remains two of the highlights. The male dance ensemble's routines between the rival gangs, the Jets and The Sharks, is still some of the best musical story-telling choreography you will ever see. And the male cast is particularly strong in this production. The dance scene at the Gym is also a wonder! Check out the full cast here.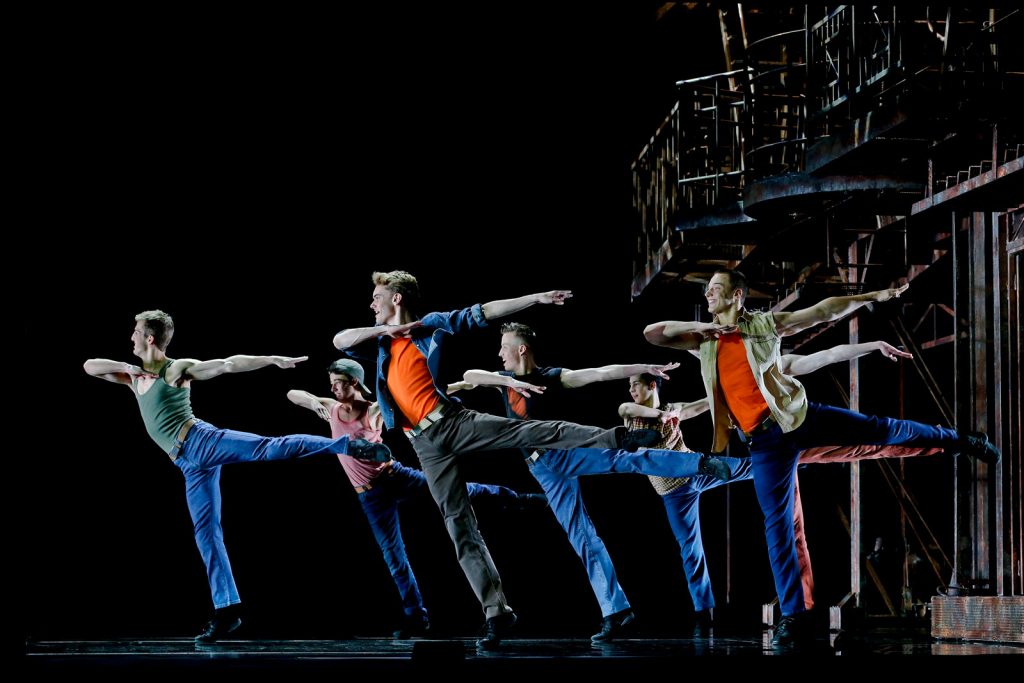 A Saturday matinee was viewed for this review, which had the major leads played by alternative cast members Daniel Assetta and Zoe Ioannou as naive young lovers Tony and Maria. These main roles are usually played by Todd Jacobsson and Sophie Salvesani. Assetta and Ioannoa were still brilliant in the lead roles. Zoe's voice was convincing in the operatic style and successfully belted-out 'I Feel Pretty' and Daniel's charm was radiant on stage as he besottedly sang 'Maria' and 'Something's Coming'. Their classic duet 'Tonight' did not disappoint either.
Chloe Zuel was a powerful standout as Maria's colourfully confident friend Anita, and Lyndon Watts channelled his fiery 'Puerto Rico' ego via Bernado, the leader of The Sharks. And a special mention to Noah Mullins who gives an endearing and feisty portrayal of the boyish Riff, Tony's best friend. Mullins exudes teen angst and is captivating in this role and I can't wait to see what he does next!
This production is beautifully staged utilising the original 1957 set design concepts. It uses brilliant colours and silhouettes to denote scene changes and the moveable scaffolding perfectly depicts the busy high-rise streetscape of New York City. The result is visually stunning.
This is a new production of the tragic, timeless tale of a naive innocent love torn between two cultures and set against a gritty, changing city. The script is showing its vintage and the dialogue at times comes across as 'twee' in these contemporary times. However, the overlying themes of racism, violence, misfits, mis-understood youth and passionate young love never go out-of-date and each generation finds something to connect to in West Side Story. The stereotypical 'tom-boy' character of 'Anybodys', played brilliantly by Molly Bugeja, sits especially out-of-place against today's current understanding of gender roles and awareness.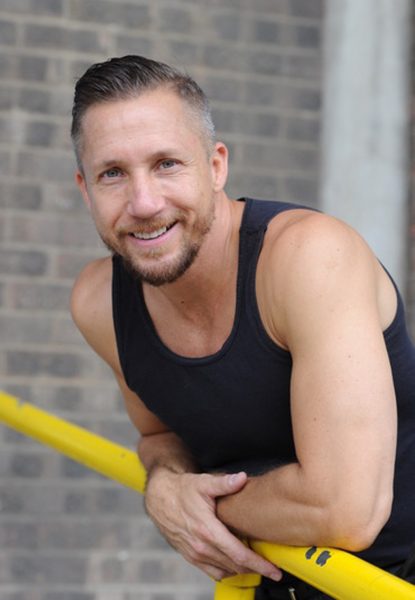 But back to the true star of this show: Jerome Robbins' timeless choreography. Director and Associate Choreographer Joey McKneely has been creating various versions of West Side Story around the world for many years, and he manages to whip his young cast into shape in being able to deliver this incredibly complex dance choreography. He is a former student of Robbins himself! This dancing is challenging – unlike any other in musical theatre  – and requires the full versatility of a highly trained ballet and jazz artist, who can also sing up a storm! Casting this show would not be easy, and surviving 'Camp McKneely' rehearsals would be daunting. Read our previous interview with Joey McKneely about how he approaches the casting and choreography here.
With this new Australian production, McKneely has appointed Brendan Yeates as the show's Resident Director and Choreographer while it tours. Yeates was cast as 'Diesel' in the 2010 Australian production of West Side Story under the direction of Joey McKneely.
As Resident, Brendan steps into Joey's shoes to take care of the daily operation of the show, managing understudies, changes, creatives, and staging for each show. They run several ballet and stretch/yoga classes each week and always run though the vocals and key choreographed fight scenes before each show.
"We are so lucky to have an incredible company of alternates and understudies that can step in and mean the show will not be diminished," said Brendan.
"The choreo is as close to the original as possible. It's very Balletic, which explains some of the challenges we had in casting. They had to have the proper training and technique, but also had to approach it like an actor in asking these ballet dancers to tell the story through movement and to express and emote. It was a challenge but I think we assembled a really interesting and unique youthful company. These kids are so close to the ages of the actual roles they are playing … it gives it a certain energy and honesty to the story."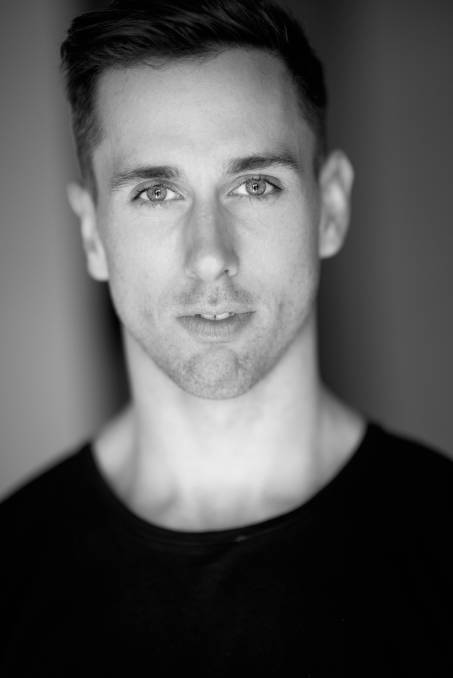 Yeates understands the show is of a different era, and explains why it stands the test of time. "We are dealing with issues that are still relevant today … racism can be applied to minorities and homophobia today … there are two sides feuding … but it comes with iconic music and iconic choreography so you're getting this incredible recipe of something that is now quaint and a little dated but it is being shown in an interesting light today."
Yeates agrees that West Side Story is a time capsule of musical theatre history, and he hopes it provides an education into the genre. Although mild today, Yeates agrees that the themes and storyline back in the 50s would have been quite controversial. And while it may not be the most polished cast, its youthful enthusiasm overrides.
"This is the type of show where you can throw that raw energy in there and get great results … My company 10 years years ago had names like Rohan Browne, Alinta Chidzey, Matt Holly … And I think there are quite a few people in this new company that are launching their careers through this West Side Story."
"This show has the type of choreography that is so iconic, where a lot of dancers are familiar with it, that it comes with a certain level of prestige. As a dancer I was challenged every single night I did the show wondering how was I going to find the energy to get through it … and 8 shows a week! For me it was technically challenging, but the music and choreography got me through it, it allowed me to explore my intention-based movement as an actor as well, not just as a dancer. As as a choreographer the challenge for me is that I can never watch the show and think it is perfect … my eye is always drawn to something else that needs fixing … like jelly on a plate it is never stable … and that's the joy and challenge of the production knowing it can never be perfected."
West Side Story is a pared-back interpretation of the original story that is also a respectful nod to the era and genre of the time. If you want to see a completely authentic and honest production of this classic musical, then buy a ticket, because there is an incredible young company working really hard to tell the story 8 shows a week!
Finally, applause for the orchestra delivering the awesome score by Leonard Bernstein that personifies West Side Story. This show is a remarkable collaboration all round, celebrating the authenticity of West Side Story and offering a great education of the genre along the way.
***
WEST SIDE STORY