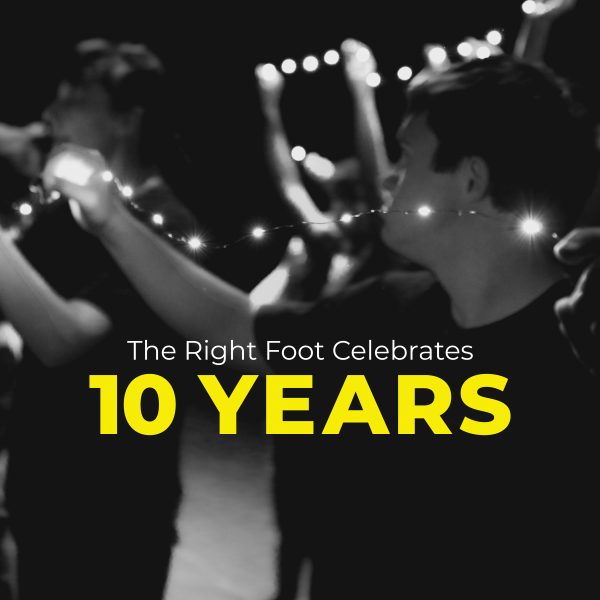 The Right Foot
DirtyFeet
DirtyFeet will host a celebratory performance at Monkey Baa Theatre, commemorating 10 Years of delivering The Right Foot Community Workshops for artists with and without disabilities!
This event will showcase the culmination of 6 contemporary community dance workshops led by Chris Bunton and Gabriela Green-Olea, with the support of the DirtyFeet team, Sarah-Vyne Vassallo, Zoe Morgan, Renata Commisso, Rebecca Savage, Anneliese Kirk, Amy Flannery and Lenny Rosario. 
There will also be performances from DirtyFeet's other remarkable programs celebrating the rich 10 year history of The Right Foot. 
We'd love it if you could help spread the word!
Join DirtyFeet this December as they commemorate 10 Years of delivering The Right Foot Community Workshops. Come be a part of the celebrations and enjoy a culmination of performances from The RightFoot, as well as excerpts from from DirtyFeet's Emerging Makers and Out Of The Studio programs. Travel back with us through time as we celebrate The Right Foot's rich 10 Year history!
4 December | 6pm-7pm | Monkey Baa Theatre, Darling Harbour.
Book Tickets Now – https://www.dirtyfeet.com.au/the-right-foot-box-office