Pint-Filled Good Times Return to Opera House & Adelaide Fringe
February 18 – April 4
After two sell-out seasons, the multi-talented men of The Choir of Man will return to the Sydney Opera House and the Adelaide Fringe with their foot-stomping, crowd-cheering, beer-swigging sing-a-long, good time show!
Join the cast of nine for an intimate evening of favourite pub classics, rock ballads and pop hits performed in a welcoming pub-style setting. From Avicii to Adele, Sia to Queen, and Guns'n'Roses, you will have a smile on your face and a song in your heart in this perfect show that will whisk you away from your worldly troubles for a few hours.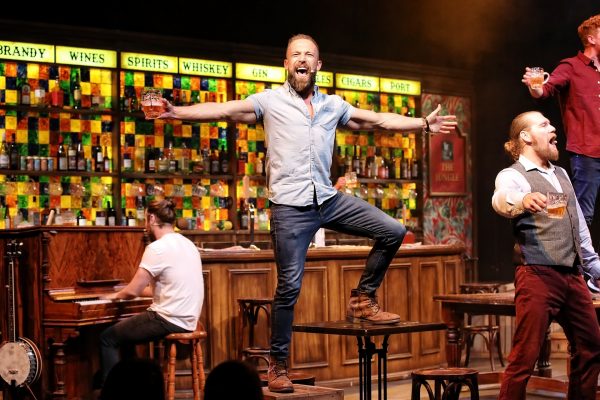 Read our review of The Choir of Man from 2019 here.
Time Out calls it "somewhere in between pub gig, cabaret, choral performance and scrappy musical". Arts Review reckons it is "fresh, fun and fantastic". In Daily says it is "a celebration of the local places where people come together to belong."
An international runaway hit of the Edinburgh Fringe Festival in 2017 and 2018, and the Adelaide Fringe Festival "Pick of the Fringe 2018" winner, The Choir of Man is a musical adventure full of heart and energy. The cast of nine mates perform a set-list including hits from the likes of Paul Simon, Adele, Avicii, Queen and Guns N' Roses. A joyous show for all ages, The Choir of Man brings together world-class singers, dancers, instrumentalists and poets with flawless vocal harmonies.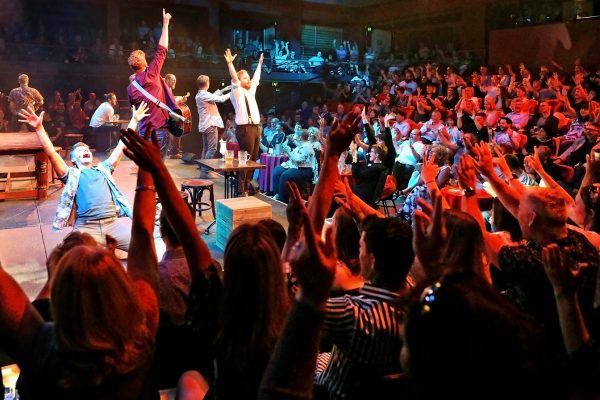 The Choir of Man is created by Andrew Kay & Nic Doodson, the team behind Gobsmacked!, The Magnets and the Soweto Gospel Choir.
Set in a cosy British pub called "The Jungle", The Choir of Man combines incredible vocals with high energy dance, live percussion and foot stomping choreography. Most pubs have a football club, a darts team, or an intimidatingly vast array of craft beer – this one has a male voice choir. The show even has a real working bar from which the cast will pull pints and invite audience members to get up-close-and-personal with the show, drinking in the action on stage.
Combining live music, high energy dance and a few surprises, with everything from piña coladas to live pint percussion!
The Choir of Man is back again to remind you everything you love about an old-fashioned pub, complete with a working beer tap! From the faded décor to the loveable characters, the stage is set for a show that will blast through the ceiling and make you want to watch it again.
Grab your mates, a few brewskis and leave your troubles behind at The Jungle. Book now to experience the smash sensation for yourself!
THE CHOIR OF MAN
18 February – 4 March 2019
The Studio, Sydney Opera House
Bookings: www.sydneyoperahouse.com