Artistic Director of Australian Dance Theatre Will Leave at Year's End
Spectacular Season to Farewell Garry Stewart Announced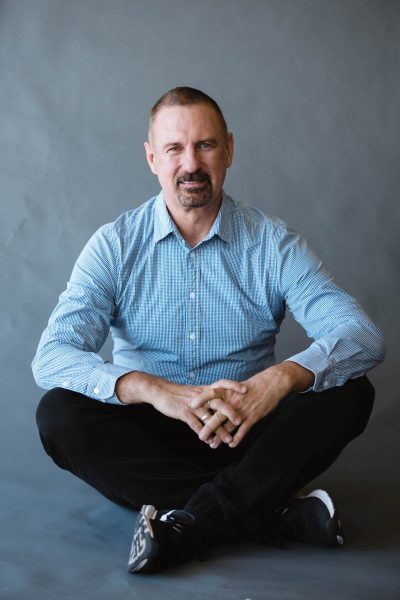 The Artistic Director of Australian Dance Theatre (ADT), Garry Stewart, has announced that he will step down at the end of 2021.
Joining the Adelaide-based contemporary dance company in 1999, Stewart's decision comes after a remarkable 22 years at ADT which has seen him cement the company's global reputation in contemporary dance, through an extensive catalogue of work that has been acclaimed, and toured, around the world.
Now, with the company's future both strong and secure, Stewart believes the time is right to pursue a range of new creative projects both here in Australia and internationally.
"It has been an inestimable honour and privilege to have been the Artistic Director of this extraordinary and iconic Australian cultural organisation for 22 years and I have been blessed to have worked with so many phenomenal dancers, gifted artists and a vast range of thinkers and professionals from many varied fields," said Stewart.
"Without doubt, it has certainly been an epic journey of discovery and creativity and so I feel the time is right to move onto the next phase of life's adventures.
"As I leave, I feel as creative and energised as ever and I look forward to the opportunity for new artistic contexts and challenges. These include working with Flinders University as the Director of Assemblage – an exciting new creative arts research centre – as well as various commissioned works and diverse projects both in Australia and overseas. The vista is exciting.
"My first love remains making art and collaborating with other artists – and this will continue.
"I wish the Board and Management of ADT well in their search for a new Artistic Director and I look forward to seeing this singular and exceptional company thrive and flourish into a new era."
Stewart's career at ADT, to be celebrated throughout 2021, will be remembered for his vision for the status, size and scale of the company and his determination to push through with big ideas.
"Garry is world renowned for his creativity, compelling movement vocabulary and ambitious artistic collaboration," said ADT Board Chair, David Stobbe.
"Through his outstanding productions he has put Australian contemporary dance on the world stage touring to some of the most prestigious venues from Paris, London, Luxembourg and New York.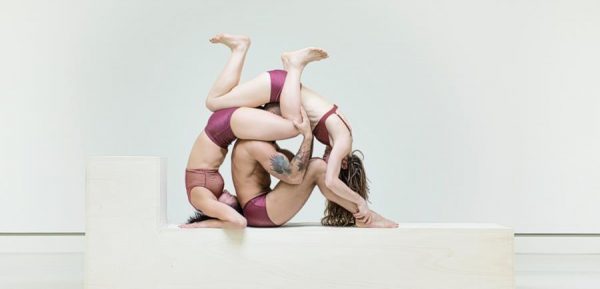 "Australian Dance Theatre's reputation has been enhanced tremendously through Garry's work and we are indebted to his service."
To celebrate Stewart's impact on dance, ADT have announced its biggest season in Adelaide in 25 years with the presentation of three major works beginning with the world premiere of Supernature, followed by Objekt in August and The Maelstrom, another world premiere in November.
Premiering as part of the 2021 Adelaide Festival, Supernature is the next major work in Garry Stewart's award-winning 'Nature Series' – his ongoing choreographic investigation into humanity's relationship with nature. First performed in 2016, Objekt explores the objectification of humans, blurring the borders between visual arts and dance. Created with the acclaimed tanzmainz from Germany, Objekt plays with our perception and makes us see the human body in compelling ways that are unique, arresting and, at times, confronting.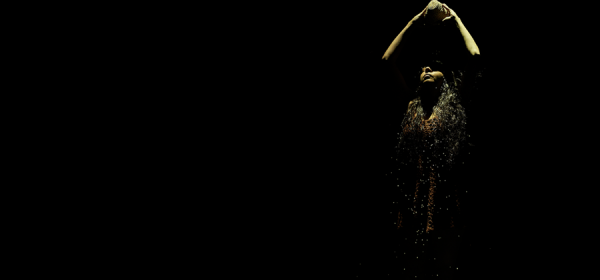 Garry's second world premiere for 2021, The Maelstrom, will be an allegory for our times as humans confront extreme forces of nature. The culmination of his time as ADT's Artistic Director, and reflecting the first piece Garry performed with the company as a dancer in 1986, A Descent Into The Maelstrom, this new work will finish the year on an incredibly moving and powerful note.
All three works will be performed exclusively for Adelaide audiences.
In addition, ADT will present Convergence, a season of new short dance works from local and international choreographers at The Odeon, including ADT's Associate Artist for 2021 Adrianne Semmens, and featuring indigenous artist Gina Rings, and three previous winners of the prestigious Hannover Choreographic Competition.
"It's definitely a packed calendar but it comes after we successfully navigated our way through the many challenges of 2020 where we were regularly reminded of the power of performing in an amplified way," said Stewart.
The ADT Board, supported by both Stewart and its Executive Director, Nick Hays, has commenced a national and international recruitment process to appoint Stewart's successor with an announcement expected mid-year.
Celebrating its 55th year in 2020, Australian Dance Theatre (ADT) is Australia's pre-eminent contemporary dance company, producing works that reflect Australia's creativity, innovation and vibrancy.
AUSTRALIAN DANCE THEATRE 2021
Convergence


April 29 – May 2
The Odeon
On Sale March 16
Objekt


September 2 – 5
Dunstan Playhouse
On sale June 1
The Maelstrom


November 25 – 27
Her Majesty's Theatre