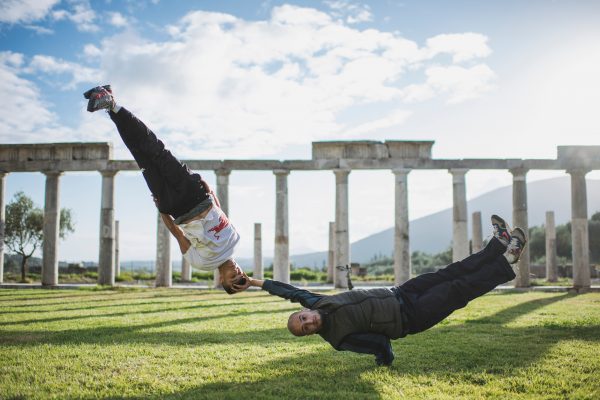 Olympic Breakdance Gets a Boost with Red Bull
Breaking for Gold World Tour 2021
Red Bull has signed a four-year partnership with the World DanceSport Federation (WDSF) ahead of Breakdancing being included in the Olympics for the first time in 2024.
The partnership is aimed at furthering the development of Breaking on its Olympic journey, including the launch of the WDSF 'Breaking for Gold World Tour' beginning in 2021.
The collaboration will see the establishment of dedicated Working groups, involving the Breaking community and the introduction of development projects designed to grow Breaking globally, with particular focus on developing countries and those with little or no prior experience with competitive Breaking.
Further details will be announced in the coming weeks as the partnership continues to evolve.
"The agreement underscores the WDSF's commitment to giving the Breaking community the best possible platforms with which to showcase their considerable talents while also helping drive its development around the world," said WDSF President Shawn Tay. "With the expertise, knowhow and network that Red Bull and WDSF bring to the table, we are excited for the future of Breaking as part of the Olympic Movement."
The International Olympic Committee (IOC) officially included Breaking in the sports programme for the Olympic Games Paris 2024 in December 2020 following its well-received debut at the Youth Olympic Games Buenos Aires 2018. In 2019, the WDSF World Breaking Championships were successfully staged in Nanjing, China, with the next edition slated to take place this summer, pandemic permitting.
In spite of COVID-19, Breaking continues to move from strength to strength, having been included on the programmes for the 2022 Asian Games, the 2022 World Games and the 2026 Youth Olympic Games, among others.