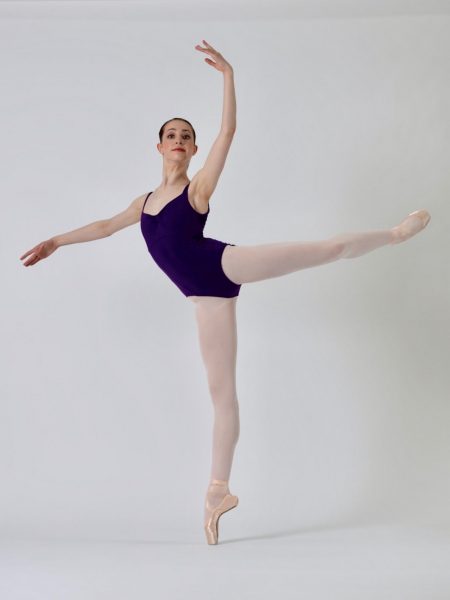 One Australian Makes the Finals of the 2021 Prix de Lausanne
Watch the Live Streamed Final and Vote for Your Favourite!
20 candidates have been selected for the Finals of the Prix de Lausanne that will take place virtually from Switzerland on Saturday February 6th, from 2pm, via video. [From midnight Sunday February 7th Australian EST.]
Only one Australian dancer has made it through to the finals ⏤ Charlotte Cohen, 15, who trains at the Melbourne Conservatoire of Ballet/Australian Conservatoire of Ballet. Her classical variation was 'The Awakening of Flora', GIRL'S SOLOIST VARIATION, Riccardo Drigo , Marius Petipa and Lev Ivanov. Her  Contemporary Variation was 'Bow' by  Arcangelo Corelli and Goyo Montero.
During the Selections' round, the 78 candidates from all around the world have presented their classical and contemporary variations via video. The 9 jury members were able to watch and mark each candidate the whole week through ballet class exercises. At the end of the Selections today, the Jury panel was able to make a choice after the classical and contemporary variations videos of each candidate.
Different parameters were taken into account to assess the dancers' potential: artistry, technical facility, talent, ability to give an imaginative and sensitive response to the music and to communicating clear movements, among others. They had to master the traditional classical repertoire as well as the contemporary creations of Kinsun Chan, Cathy Marston, Goyo Montero, Heinz Spoerli or Richard Wherlock.
The jury, composed of renowned personalities of the field and presided this year by Richard Wherlock (Director & Head Choreographer, Basel Ballet) has selected the 20 Finalists of the Prix de Lausanne 2021:
KOBAYASHI Airi (15)  Japan
COHEN Charlotte  (15) Australia
MACIANO Andrey Jesus (16) Brazil
PARK Robin (16) South Korea
FALCÃO Luiza (16) Brazil
YAMAMOTO Koharu (16) Japan
FAN Liya (17) China
KWON Jooyoung (17) South Korea
YUN Seojeong (17) South Korea
DILIGENTE Giulio (17) Italy
CASALINHO António (17) Portugal
GOMES Francisco (17) Portugal
RAMO RUIZ Lorien (17) Spain
DE CARVALHO Kayke Nogueira (17) Brazil
ABDEL-NOUR Luca (17) Egypt
RAMOS PONCE Saïd (17) Spain
COUPAL Ashley (18) Canada
GUTIÉRREZ RUBI Marti (18) Mexico
FUCHIYAMA Shunhei (18) Japan
CRUZ Rui Cesar (18) Brazil
The 20 selected candidates are from 11 different countries. The most represented ones are Brazil with 4 candidates, the Japan and South Korea with 3 candidates each.
The Finals will take place via video on Saturday February 6th at 2pm (European time). [From midnight Sunday February 7th Australian EST.]
It will be live streamed on ARTE Concert, YouTube, Facebook and the Prix de Lausanne website.
The audience will be able to vote for their favourite Finalist on our website and help them win the Audience Favourite Prize.
After the Finals, around 4.30pm, 6 Prize Winners will be announced and will receive a scholarship or apprenticeship, allowing them the opportunity to choose among the Prix de Lausanne partner schools and companies.