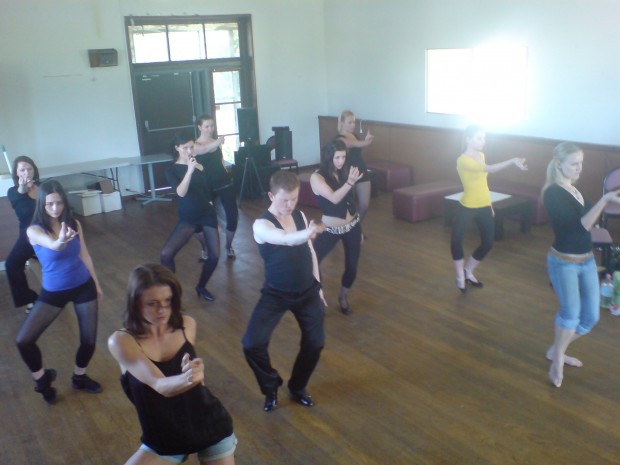 Sydney performer Scott Morris has been cast in the role of Ernst in the Sydney Theatre Company's upcoming production of the Tony Award winning Broadway musical, Spring Awakening.
In June Scott attended AuditionGuru's audition preparation workshop which dealt specifically with the Spring Awakening and Mamma Mia musicals.
"If it wasn't for your workshop I wouldn't have got it. I was going through a slow period and it gave me the confidence I needed." Scott said.
"In the entertainment industry every day is an audition of sorts. We are constantly being assessed by the 'shareholders' in our career – our employers, our colleagues, our friends, our students, and even our family's attitude towards the work we do has an impact on how
successfully we craft a professional career. Natural born talent is
helpful, but what's more important is keeping technically skilled up with a bouyant and resourceful mindset." Audition Guru's founder Tia Jordan says.
Tia's Point Of View (POV)
Tia who has had a successful career in musical theatre, film, and TV believes that success leaves clues. She taps into the lessons of history's great achievers in order to help others. She shared with us some of her favourite streamliners to success:
TIME ON THE BOARDS
Success is not final, failure is not fatal: it is the courage to continue that counts. Winston Churchill
Tia's POV: As my dad, who is also a performer, says, " Be patient. Trust. It's all about time on the boards baby!" Meaning the longer you stick at it, the better you'll get at it, and the better your reputation and your success will be.
POWER PEOPLE
Keep away from those who try to belittle your ambitions. Small people always do that, but the really great make you believe that you too can become great. Mark Twain
Tia's POV: Take a look at who you 'hang out' with most. That's going to be you in five years. You will live up or down to the standards of your peers. Ask yourself, do my colleagues nourish me, or sap my energy? Who are your power people? Who can you get close to, that has already done what you aim to achieve? Make wise choices here and be in contact with those people.
SUCCESS MYTHS
The hardest thing about being successful is trying to find someone who is happy for you. Bette Middler Tia's POV: If your goals of success are tied in with getting approval, respect, and appreciation from others, GIVE UP! You'll be disappointed. Instead, anticipate the indifference or even downright rejection you may experience from others as a result of your success. Be successful anyway! It's your birthright! You deserve it!
"Give yourself a standing ovation for all the things you've accomplished, and buckle up for the next leg of the journey.."Tia says.
Mary Poppins auditions in October. Stay tuned for more information about September Audition Preparation Workshops looking at Mary Poppins the Musical.
Melbourne Sun 27th September
Kids 9:30 – 11:30 Adults 12 – 5:30pm
Sydney Mon 28th September
Adults 9:30 -3pm Kids 3:30 – 5:30pm
Please email tia@auditionguru.com for more information.