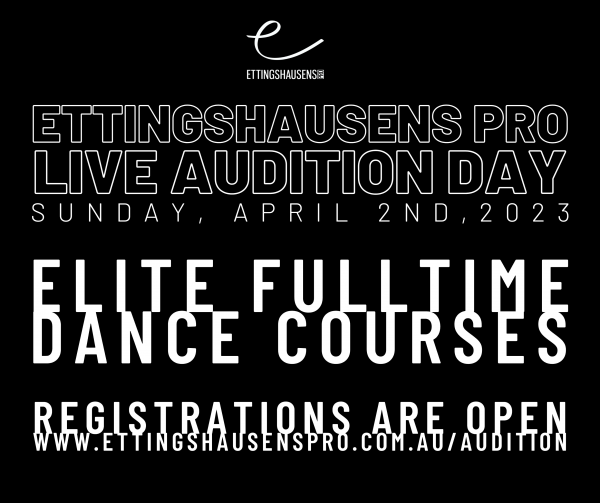 Ettingshausens Pro Live Audition Day
Sunday, April 2, 2023
It's your chance to become an important part of the Ettingshausens Pro 2024 elite fulltime dance courses.
When // Sunday April 2nd, 2023
Where // Ettingshausens Pro, Kirrawee
Whether you're coming into fulltime straight from school, or you want to challenge yourself with a second year of intensive training to earn your Advanced Diploma of Dance, your journey with Ettingshausens Pro begins at the 2024 Live Audition Day where you can experience the faculty, facilities and atmosphere.
Can't make it to the Live Audition? Register and submit your Digital Audition ONLINE for your chance to join Etts Pro Fulltime for 2024!
Hit the link below and start your journey with Etts Pro today: https://www.ettingshausenspro.com.au/audition