Talent Watch |
Neale Whittaker, 
Alex Miedzinski and Ben Zammit
Featuring in the WE.ARE Dance Project's Inaugural Show FOUND
Interviews by Chris Duncan
Seasoned professional, Neale, and rising stars, Alex and Ben, are joining the inaugural cast of FOUND – the premiere show by new non-profit dance company WE.ARE Dance Project, choreographed by Stephen Tannos and premiering in April at NIDA, Sydney. More shows to be announced soon! Get to know the cast of FOUND.
***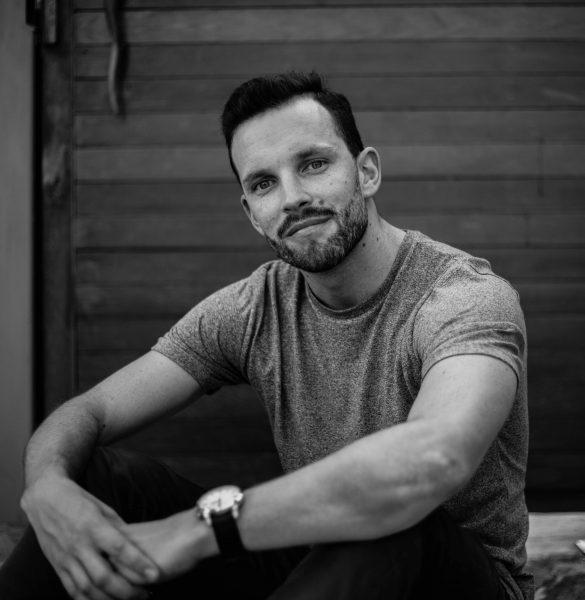 PRO TALENT WATCH | Neale Whittaker, a pioneer in dance creation and well known for his work with comedic hip hop group Phly Crew, is another incredible addition to the cast of 'FOUND'. Today, he shares with us what he is most looking forward to in this current chapter, some insights from his career so far and his ambitions for the future.
Q: What most attracted you to be part of the WE.ARE Dance Project and it's premier season of 'FOUND'?
I'm always looking for opportunities to work with creatives. Stephen Tannos is definitely someone I've wanted to work for. WE.ARE Dance Project's premiere season of 'FOUND' is bound to be a loud, energetic and entertaining production. Cannot wait to hit the stage! 
Q: What projects have you been working on recently?
I recently produced and choreographed my own contemporary show called 'Una Palabra' which graced the stage with a sold-out weekend in Sydney last year. Also, I have continued to perform and manage Sydney's comedy Hip Hop group Phly Crew whom have been taking the corporate entertainment world by storm.  
Q: What do you believe every dancer should try at least once in their lives? 
Every Dancer/person should try something that they're interested in and afraid of. If you've always wanted to 'do that thing' then you should try! With dancing, it's so important to round yourself out with as many skills as possible so you don't lock yourself in a box. 
Q: What's in store for you for the coming year/near future beyond premiering 'FOUND'?
2019 and 2020 are looking to be very exciting years for Phly Crew. We are hoping to put on a brand new production to send it across as many fringe festivals as possible. The big plan is to land ourselves in Edinburgh Fringe Festival and finally debut Phly Crew to the world. Also, Aimee and I want to have babies. 
***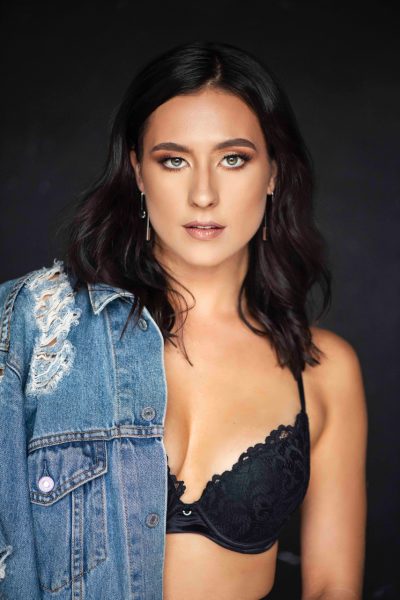 HOT TALENT WATCH | Trailblazer Alex Miedzinski is yet another unique and bright spark joining the cast of the WE.ARE

Dance Project's premiere season 'FOUND'. Today, she lets us in a little on her journey so far, as well as her aspirations for her own creative gifts.
Q: What are you looking forward to most as a member of the premiere cast for WE.ARE dance project's 'FOUND'? 
I am most looking forward to working closely with one of my biggest mentors growing up, Stephen Tannos. He played a big part in my early urban contemporary training. I used to attend Sydney Dance Company every Saturday morning, before my other classes, just so I could do his open class. Knowing Stephen, he is going to put 120% into this show, with the music, production and choreography. The audience will be jumping out of their seats. I'm very excited to be a part of it and to share the stage with this incredible cast. 
Q: Who or what has helped shape you into the performer you are right now?
The list of people is endless. I have met so many incredible people who have inspired me, mentored me and influenced me as a dancer and a person. Each one different from the last and teaching me something new that I've applied to my training. In my earlier years, definitely Stephen Tannos, Lucas Newland and Renee Ritchie. After graduating and spending a lot of time in America, Brian Friedman, Sisco Gomez and Tessandra Chavez became huge influences also. Then, when Chris Martin and Larkin Poynton came into my life with 'Project Home', a whole new side of me was created. Now, as well as all of these people; everyday life, music and the beautiful friends I surround myself with continue to shape me into the performer I am today. 
Q: What is one thing people would be surprised to know about you? 
I can't eat anything with an unusual texture. For example, jelly, panacotta, pavlova or eggs. I've tried many times but it's a no go!
Q: What's in store for you in the coming year/near future? 
In the near future I will be travelling to America to assist Brian Friedman and Sisco Gomez at Radix and the Main Event, as well as touring the US teaching at the NRG convention. I'm very excited! Also, to bring back all I learn and share it with my students. 
I'd also love to work on my own creative projects. A dream of mine is to create an all male dance company that pushes the boundaries of physical strength and ability, but also showcases the pure beauty and elegance in the way male dancers can move and interact with each other. I would love to submit this company to organisations such as Cirque Du Soleil and tour Australia with a show I've created. I would love to plant this seed in the near future and continue to develop this dream. I'll keep you all updated!
 ***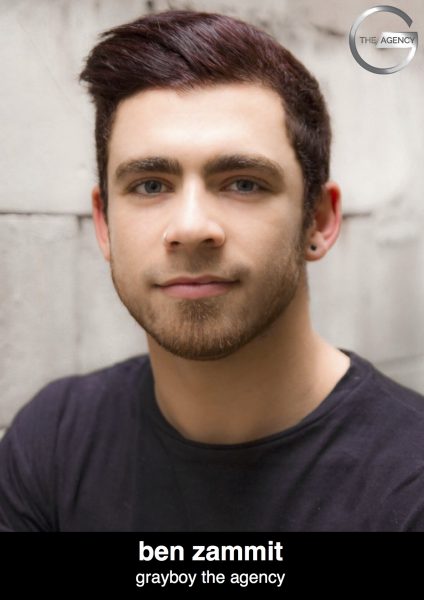 HOT TALENT WATCH | Ben Zammit has continued to thrive in his career since we last caught up with him in 2017. Below, he shares about how he has evolved in the last two years, his feelings about the upcoming premier of 'FOUND' and what most inspires him moving forward.
Q: How does it feel to have been cast in the premiere season for the WE.ARE Dance Project?
It's an incredible feeling to know I get to train under the guidance of Stephen Tannos in 'FOUND'. I am feeling so humbled to be dancing and training alongside such a talented and creative cast, who I know are going to create a positive energy and an inspiring work space. Being cast in the Premiere season – it's a special feeling, as I will get to experience the development of the company and witness the start of something, I believe, will be carried on for many years.
Q: Two years ago, we caught up with you for an interview and you had just completed a contract with Opera Australia, about to start a season with The Dream Dance Company. Can you tell us a little bit about what you've been doing since then and what your most valuable lessons have been?
I had the most incredible experiences as a cast member of The Dream Dance Company. I built myself as a dancer both physically and mentally, it taught me a lot and it guided me to the direction I want to go in with dance. I was then inspired to teach and to share my knowledge and experiences with the upcoming generation of dancers and also to travel Europe, to continue training and learning as much as I can.
In 2018 I was cast in 'Una Palabra' (directed by fellow 'FOUND' cast member Neale Whittaker). Neale has inspired me since full-time and continues to. I am now fortunate enough to have worked with him in The Dream Dance Company, 'Una Palabra' and currently in 'FOUND'.
Q: What is on your bucket list in life?
The one thing I'm certain about is the idea of travelling. I am a very spontaneous person so nothing is ever set in stone and I love the idea of change. My current aspirations are to re visit New York City, to live in London for an indefinite period of time, for dance and for the lifestyle change, and to continue to build myself as a human by letting dance gently guide me to being my truest self.
Q: What's in store for you in 2019 and near future, after you complete the WE.ARE Dance Project season premiere?
I will continue to teach, audition and take on everything that comes my way. I have definite plans to travel overseas in December, but I will always live embracing change, continue to develop my skills and consistently push myself for more.
***
BIO | Neale Whittaker
Neale completed his 
full time
 dance training at 
Ev
 & Bow in 2008, and 
attended Urban Dance Camp in Germany with 
some of 
the most prestigious choreographers in the world
 in 
2014 and return
ed
 on scholarship in 2015
, after which
 Neale 
t
aught throughout Europe.
Neale's 
TV credits include
 being in the top 40 for hit TV show 'So You Think You Can Dance' in 2010 (which he also assisted Sarah Boulter with since 2008), 
ABC's 'Dance Academy'
, '
Australia's Got Talent' 
(
as a 
S
emi 
F
inalist in 2012 and Grand Finalist in 2016
) and 
performing a solo routine on 'The Voice'
 in 2017
 alongside celebrity guest Jennifer Hudson.
Neale's stage credits include 'Shorter and Sweeter Dance' (touring Australia in 2011) working with Australian choreographers including Travers Ross, who Neale also collaborated with in 2012 for the ARIAs, co-choreographing and performing for artist 360, the Dream Dance Company's 'Enter the Vortex' Produced by Marko Panzic
 and 
Choreographed by Sarah Boulter
 (touring Australia in 2017 as Dance Captain), 
'Una Palabra'
 a show he produced, choreographed and performed in during 2018.
Neale's talent for Hip hop led him to become Co-Director and manager of Phly Crew, Grand Finalists on 'Australia's Got Talent' in 2016, and who are now Sydney's Leading Comedy Hip-Hop group. They independently produce and perform a variety of stage shows and corporate events having worked with Nikon, Telstra, Blackberry, Beyond Blue, West mead Children's hospital and more.
BIO | Alex Miedzinski
Alex trained at Brent Street Studios both in the Talent Development High School and in their Full Time Course, attaining a Cert IV in Performing Arts. She has also trained as an Elite Protégé in the Pulse On Tour in the USA with many of the industry's most renowned professionals.
Her Stage credits include AACTA Tribute to Baz 

Lurhamann, The Pulse On Tour, Mardi Gras performing for PNAU, Madame Tussauds Michael Jackson Tribute, Dream Dance Company's 'Genesis', 'Una Palabra', 'Project Home' performed in Singapore, Rich Fam, and has worked with distinguished choreographers including Brian Friedman, Matt Lee, Cameron Mitchell, Rob Rich, Chris Martin, Larkin Poynton, Stephen Tannos, Marko Panzic

 and 

Jason Coleman

 to name a few. 

 
Alex's screen and corporate performances include: Guy Sebastian on 'X Factor', Christine Anu, Savage, La 
Fille
, La Femme for Telstra, 'Sunrise', 'Everybody Dance Now', 'Dance Academy', 'Young Talent Time', 'Carols in the Domain', Woolworths TVC, McDonalds TVC, Avon Australia, Channel 9 Married at First Sight Launch and more. She is also continues to expand and create in the realm of choreography.

BIO | Ben Zammit
Born and raised in Sydney, Australia, Ben started dancing at the age of 7. He completed full time training at 

Ev

 and Bow under the guidance of Sarah Boulter, Lisa Bowmer and Adam Blanch. Straight after, having won the Senior Grand National Champion title at 

DanceLife

 

Unite's

 2014 Nationals, and accompanying scholarship prize, he travelled to New York City and trained at Broadway Dance Centre for 3 months. During this time Ben assisted multiple choreographers overseas as well as in Australia, including on the recent television series 'Dance Boss'.
Since being back in Australia he has worked with Opera Australia, Shaun Parker Company, 'Una Palabra' and The Dream Dance Company in their 2017 season of 'Enter the Vortex', Directed by Marko 

Panzic

 and choreographed by Sarah Boulter. Represented by 

Grayboy

 the Agency, Ben has worked for artists including Guy Sebastian, and companies including Yamaha, Sydney Trains and Water Aid. Ben continues to work within the industry and is passionate about sharing his knowledge as a teacher and mentor for the upcoming generation of dancers.
FOUND by WE.ARE Dance Project
Friday 12th April – 2pm & 7:30pm
Saturday 13th April – 3pm & 7:30pm
Sunday 14th April – 5pm
Parade Theatre, NIDA, Kensington
Single Tickets: $50 (+gst) including booking fee // Group: 1 free ticket per 10 sold in a block
Studio Experience: Saturday 3pm or 7:30pm // 40 tickets or more get 4 comp tickets // Meet and Greet Selected Cast and Choreographer after the show // 45minute Private Class with a cast or choreographer to learn a section of the show // Limited spots available.
High School Groups: Friday 2pm show only // 40 tickets or more get 4 comp tickets // Q&A after show with selected cast and choreographer