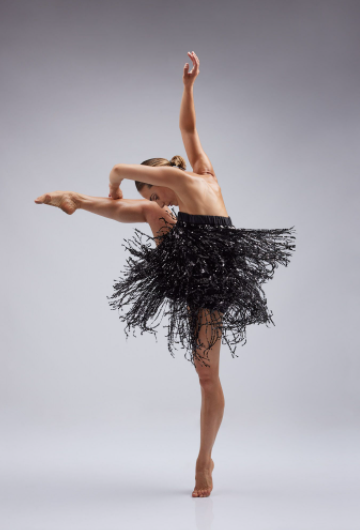 Sydney Dance Company 2022 Season
Elevate Your Senses
"After two tumultuous years spent dancing in lounge rooms, on screens and on our own, we are dizzy with the pleasure of performing for you. We have six world premieres, two encore works, a national tour, an international tour, a festival appearance, an independent dance season and performances under the stunning starry skies of Sydney. I cannot wait to see you in the theatre in 2022!" – Rafael Bonachela, Artistic Director
Sydney Dance Company
2022 SEASON DETAILS
Decadance by Ohad Naharin
Sydney Dance Company
Sydney Festival
6-9 January 2022
Sydney Opera House
Bursting at the seams with vitality and impact, featuring physical refinement alongside playfulness, Decadance is contemporary dance that speaks to everyone. Made from excerpts of the visionary choreographer Ohad Naharin's works, created over a decade with Tel Aviv's Batsheva Dance Company, Decadance is much more than the sum of its parts. It's a sparkling statement from the choreographer and company who brought the ground-breaking Gaga movement language to the world, propelling dancers into more eccentric and experimental places than ever before.
Moving to an eclectic soundtrack ranging from Dick Dale to John Zorn, Goldfrapp to The Beach Boys, Sydney Dance Company's 17 dancers will take a virtuosic dive into Naharin's world, bringing fresh life and fresh limbs to a work that is ever evolving as part of the repertory of major dance companies worldwide.
In 1994 as a dancer with Rambert, Rafael Bonachela performed Naharin's work Axioma 7 which features in Decadance. Sydney Dance Company has previously worked with Naharin in the 1980's.
Tickets for Decadance are available from sydneyfestival.org.au 
NIGHT AT THE BARRACKS
Impermanence, ab [intra] by Rafael Bonachela
The Barracks, North Head, Manly
4-5 March 2022
Sydney Dance Company will perform a transformative double-bill by Rafael Bonachela as part of a new, diverse and inspiring concert series in Sydney's newest unique venue, The Barracks in Manly's North Head. The program comprises Impermanence featuring the Australian String Quartet and the iconic duet from ab [intra] which was featured in the Paris Opera Ballet's 350th Gala evening before ab [intra] toured Europe in 2019.
Tickets for Night at the Barracks are available from nightathebarracks.com.au
INTERNATIONAL TOUR
ab [intra]
Travel and border restrictions permitting, 2022 will see Sydney Dance Company embark on an extensive tour to France (Paris, Lyon, Arachon, Mont de Marsan) and New York City with Rafael Bonachela's critically acclaimed ab [intra].
Meaning 'from within' in Latin, ab [intra] is "an exploration of our primal instincts, our impulses and our visceral responses", says choreographer Rafael Bonachela. From tenderness to turmoil, ab [intra] is a journey through the intensity of human existence that will command your attention.
Lyon, France
March 16 – 19, Maison de la Danse
Paris, France
March 23-April 1, Théâtre National de Chaillot
Arachon, France
April 7, Le Théâtre Olympia d'Arachon
Mont de Marsan, France
April 9, Théâtre de Gascogne
New York City, USA
Dates TBC Joyce Theater
ab [intra]
Roslyn Packer Theatre Walsh Bay
Sydney
June 2 – 11
★★★★ 'Contemporary dance at its most evocative and beautiful' Time Out
Proudly supported by LG SIGNATURE, Rafael Bonachela's dynamic and powerful masterwork ab [intra] returns from Europe and New York for a very special encore season in Sydney in June.
Bonachela's award-winning ab [intra] fuses lush cello concerto with ambient electronica as the exquisite dancers occupy a visually arresting ethereal world. This is a ferociously physical and heartfelt piece that will stay with you long after you leave the theatre.
★★★★ 'ab [intra] has to be seen to be believed' Sydney Morning Herald
NATIONAL TOUR
Impermanence
A visceral, thrilling and moving exploration of the juxtaposition of beauty and devastation, Sydney Dance Company's Impermanence is a critically acclaimed full-length work by Rafael Bonachela.
Contemporary composer, Bryce Dessner has composed a new score full of emotional power. Best known as the founder of American rock band The National and for his film scores for The Revenant and The Two Popes, Dessner was initially inspired by the tragedy of the Australian bush fires and the Notre-Dame fire in Paris.
Performed live on stage by the Australian String Quartet, and the full power of Sydney Dance Company's ensemble, this is an epic, driven performance that packs an emotional punch.
National Tour dates
Bathurst
June 15, Bathurst Memorial Entertainment Centre
Gold Coast
June 18, Home of the Arts
Gladstone
June 22, Gladstone Entertainment Convention Centre
Rockhampton
June 25, Pilbeam Theatre
Dubbo
July 9, Dubbo Regional Theatre and Convention Centre
Orange
July 15, Orange Civic Theatre
Wyong
July 18, The Art House
Darwin
July 23, Darwin Entertainment Centre
Kalgoorlie
July 27, Goldfields Arts Centre
Albany
July 30, Albany Entertainment Centre
Karratha
August 3, Red Earth Arts Precinct
Mandurah
August 6, Mandurah Performing Arts Centre
Wagga Wagga
August 26, Wagga Wagga Civic Theatre
Melbourne
September 6-10, Arts Centre Melbourne
INDANCE
INDance is a new opportunity for the independent dance sector, supported by the City of Sydney, for dance creators to have work presented by Sydney Dance Company in the Neilson Studio at the Wharf in a curated short season of diverse dance works.
INDance has been created to connect great, small-scale dance works with audiences.
This opportunity is open to individuals, collectives and producer represented choreographers who will bring the work and its associated costumes/sets, music and performers. Sydney Dance Company will bring the venue and associated production support, the marketing, publicity and ticketing. Up to four works will be programmed across a two-week season with each work having the opportunity for a short presentation run.
INDance is open to all dance styles. The program will be curated by an expert industry panel to reflect the diversity of dance in Sydney.
Sydney Dance Company encourages Expressions of Interest from people from cultural and linguistically diverse backgrounds, First Nations Artists and people living and or working in Western Sydney, as well as people with disability.  RESOUND
Ocho by Rafael Bonachela
Summer by Rafael Bonachela
A new work by Stephanie Lake
Roslyn Packer Theatre, Walsh Bay
October 28 – November 5
Tracing an arc of emotions that moves from a dark turbulent interrogation of recent times through to a burgeoning buoyant optimism, Resound is a program of three unique dance works that will engage your heart and soul.
Rafael Bonachela's acclaimed work Ocho makes a welcome return to the stage as the first part of the evening. Featuring a driving score by Nick Wales, with the haunting vocals of Aboriginal artist Rrawun Maymuru and powerful set design by David Fleischer, Ocho won rave reviews from audiences and critics alike when it premiered in 2017. Set in a glass room, eight dancers search for salvation and connection, finding a salve for the troubles of the world.
The second half of the program delivers two world premieres.
Summer – featuring the evocative score Cicadidae by Kate Moore recorded by the Australian String Quartet, this new work by Rafael Bonachela captures the lightness of a world turning over a new leaf.  The aural backdrop is the quintessential sound of the Australian summer and with costumes by the unmistakable masters of colour, Australian Fashion Laureate Designers of the Year Romance was Born, Summer will have your spirits soaring.
Sydney Dance Company is thrilled to commission a new work by Stephanie Lake. One of the most exciting and significant Australian dance artists working today, Lake will create a world premiere for the third piece in the Resound program. Lake's new creation fuses movement, music and text, bringing blistering light to the stage and a fizzing glimpse of a haunted dreamscape. Poetic, fresh and forceful, this is intricate and dynamic dance that hits you in the solar plexus.
"A masterclass in the marvels of contemporary dance. We leave a little lighter, a little nimbler, a little more present in our bodies, and aware, for a moment, of the limitless connections between our imagination and our limbs. It's a fleeting feeling that draws me back to contemporary dance, again and again." –  Time Out Sydney on Ocho
New Breed
Carriageworks, Sydney
28 November – 7 December
In 2022 Sydney Dance Company Carriageworks and The Balnaves Foundation continue their commitment to choreographers and present the ninth edition of New Breed. 
Since its premiere season in 2014, 30 emerging Australian choreographers have created works for this program.
Showcasing a rich diversity of choreographic ideas, the ninth cohort of incredibly talented choreographers will create brand new works on members of Sydney Dance Company. 2022's four choreographers will be announced mid-year.
New Breed is made possible by The Balnaves Foundation.
'★★★★ Full of a wonderful sense of adventure, but also with the choreographic and theatrical nous to pull off an eclectic and consistently satisfying night of dance.' – Time Out Sydney on New Breed
'★★★★ Nothing short of spectacular' – The Music on New Breed
Tickets can be purchased from sydneydancecompany.com. Subscription packages to the Sydney performances of ab [intra], Resound and New Breed are available on pre-sale from 7 Dec and general on-sale from 10 December