AUDITIONS
Adult Female Dancers
Billy Elliot The Musical
Tuesday 26th & Wednesday 27th February
---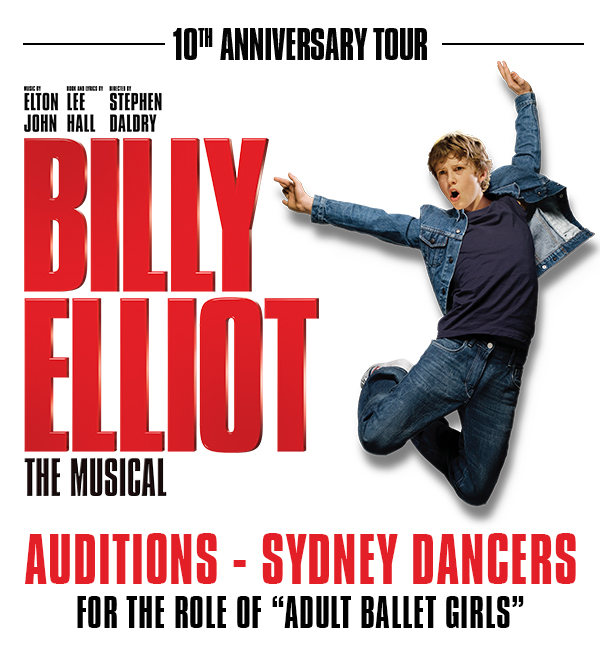 BILLY ELLIOT THE MUSICAL is looking for Sydney dancers with ballet & tap skills to join the onstage group of child ballet girls.
All shapes and sizes with a youthful appearance should apply.
Age:
17 – 22 years (must be 18 years old by Sunday 9 February 2020)
Playing Age:
Pre-teen / teenage ballet girls with the child ballet girl ensemble
Maximum Height:
5' / 152cm
Base:
The performers engaged for these roles must ordinarily reside within 110kms between their principal place of residence and Sydney's CBD.
Audition Dates:
Sydney auditions will take please on Tuesday 26 February & Wednesday 27 February 2019.
Production Info:
Contracts will be "Run of Play" Australia and performers must be available to tour Australia. Rehearsals will commence in Sydney on or about Monday 29 July 2019
APPLICATIONS CLOSE WEDNESDAY 20 FEBRUARY 2019