Global Hit Show Celebrating All Dance is Coming to Australia
21 April – 16 May 2020
International dance sensation Spirit of the Dance has conquered the world and is coming to Australia in April/May 2020 with their new spine-tingling 21st anniversary show.
Winner of nine global awards, this is one of the most successful dance shows ever and has been seen by over 20 million people worldwide. Presented by Mellen Events, Spirit of the Dance is Irish in origin and bursts with raw energy, having been described as "explosive", "breathtaking", and "spectacular". 
This blockbuster smash hit show takes dance to the next level and features an explosive fusion of heart pounding Irish Dance, combined with dance styles from around the world including Scottish, Flamenco, Latin, Salsa, Street Dance, Hip Hop, Techno Can Can and American Tap.
"I'm thrilled to be bringing Spirit of the Dance to Australia," says Producer David King.
"I am sure audiences will love our special 21st Anniversary production, which features various dance styles from all over the world. The cast are so excited to be coming to Australia and we hope that Australian audiences will enjoy our show, as much as they enjoy performing it. "
The breathtaking dancers sound like a runaway express train and their frenzied skill and military precision will send shivers down your spine. Not one Irish dance shoe steps out of line as their thunderous feet perform as one, with an excitement that leaves audiences screaming for more.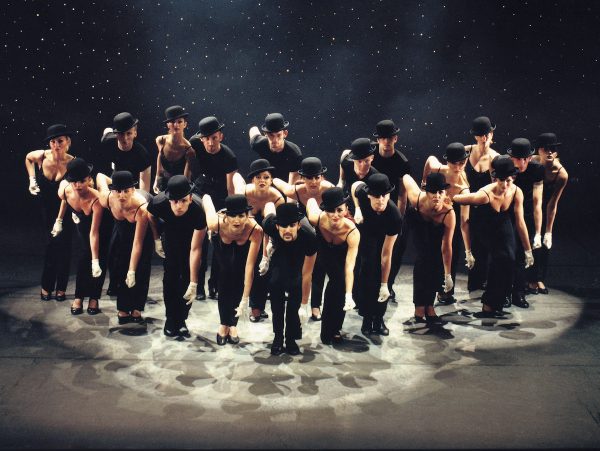 Spirit of the Dance also features the world's fastest fiddle player, Oliver Lewis, who has been with the show since 2001 and is a crowd favourite.
This dance spectacular has brilliant lighting, dazzling costumes and exciting choreography. With thunderous applause, standing ovations and sold out crowds at every performance around the world, you won't want to miss Spirit of the Dance when the show graces our shores in 2020.
SPIRIT OF THE DANCE
Tuesday April 21 ⏤ Glasshouse, Port Macquarie
Wednesday April 22  ⏤ Civic Theatre, Newcastle
Thursday April 23  ⏤ Riverside Theatre, Parramatta
Friday April 24  ⏤ State Theatre, Sydney
Sunday April 26  ⏤ Canberra Theatre, Canberra
Monday April 27  ⏤ IMB Theatre IPAC, Wollongong
Wednesday April 29  ⏤ The Events Centre, Caloundra
Thursday April 30  ⏤ Queensland Performing Arts Centre (QPAC), Brisbane
Friday May 1 ⏤ The Star, Gold Coast
Saturday May 2  ⏤ Lismore City Hall, Lismore
Tuesday May 5  ⏤ Wendouree Centre for Performing Arts (WCPA), Wendouree
Wednesday May 6  ⏤ Hamer Hall, Arts Centre Melbourne, Melbourne
Thursday May 7  ⏤ Frankston Arts Centre, Frankston
Friday May 8  ⏤ Bunjil Place,
Narre Warren
Saturday May 9  ⏤ Costa Hall, Deakin University, Geelong
Wednesday May 13  ⏤ Queens Park Theatre, Geraldton
Friday May 15  ⏤ Crown Theatre, Perth
Saturday May 16  ⏤ Mandurah Performing Arts Centre (MPAC), Mandurah