Well, what did you think everyone?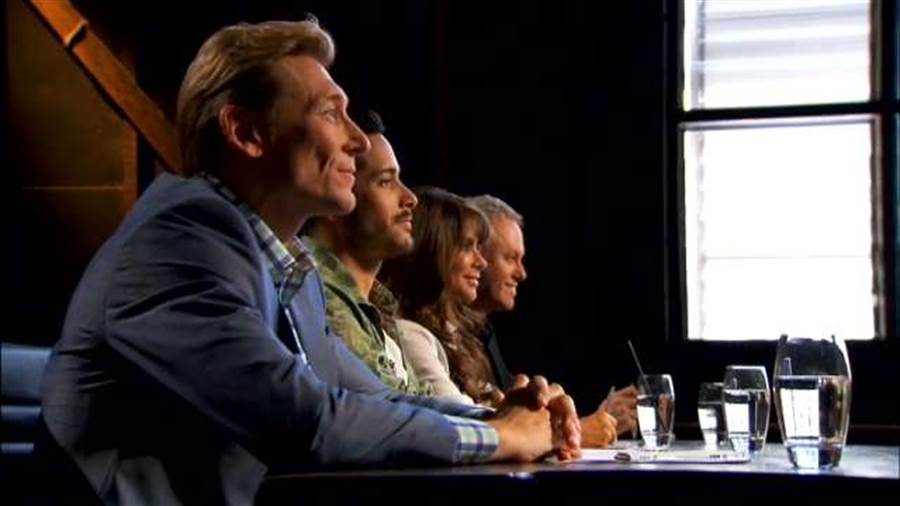 Isn't it great to see this awesome show back on our screens after a LONG 3 year break?
Episode 1 aired last night with the Top 100 kicking it off with a massive choreographed routine incorporating Jazz (choreographed by Kelley Abbey), Contemporary (Jason Winters), Hip Hop (Paris Goebel) and Ballroom (Paul Green). With such an iconic piece of music used from A Chorus Line to open the much awaited show, the choreographers had their work cut out for them to create a smashing piece in their signature genre while still honouring the time-tested classic piece.
Jason Winters said: "All four choreographers were there at the same time and we all respect each other so much –  it was so much fun for me to see what they had done to that same piece of iconic music!"
Here is a little sneak peak behind the scenes of the opening number: CLICK HERE
And the Opening number again: CLICK HERE
Judges Paula Abdul, Jason Gilkison, Aaron Cash and Shannon Holtzapffel were wowed by the producers choice of Top 100 dancers that had been chosen from across the country.  Judge Paula Abdul said, "When you're born with the heart of a dancer, it never really goes away …"
Maria Slape from MJ Dance in Mount Gambier was particularly proud, "A heap of us went to the local RSL and watched the first episode together … Loved seeing so many familiar faces and of course was very emotional watching Sam (Malseed) and Symiko (De van der Schueren). Great show and great for dance!'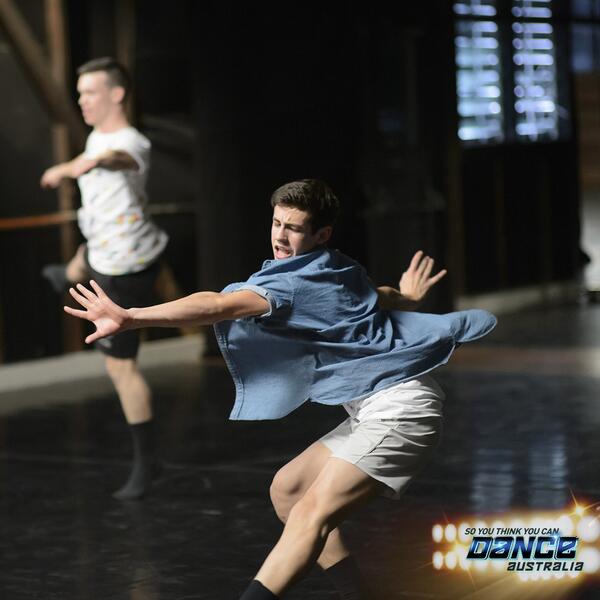 Her young student Sam Malseed who calls himself a 'farm boy' was honoured with the 'best audition of the day' tag and a new nickname of 'SamSational' from the judges in the Contemporary dance section choreographed by Jason Winters. Sam recently won the 'Dancer of the Year' Senior Division at Peter Oxford's Showcase National Championships at Jupiter's Casino on the Gold Coast.
Jason Winters was thrilled to see the program back on Australian Television considering he  was 'there in the beginning' when it all started in the USA and he now calls Australia his home!
"I was there at the beginning in America when the show started and I can distinctively remember the American dance industry prior to the show and then the phenomenon of what happened after the show aired … all of a sudden EVERYTHING you saw on television wanted to have dance in it!! Ads for fast food, ads for clothes, ads for really funny things like airlines and computers. EVERYBODY wanted dance so it was incredible for our industry in that capacity and for professional dancers and choreographers but then, on the flipside it also bought a lot of new young people to the dance schools and brought them in where they probably hadn't necessarily thought to themselves they were interested in training as a dancer but they saw how approachable it was how, much fun it was how powerful it could be. I also think that it helps for a lot of parents to understand how positive the experience can be to actually train to be a performing artist." (See our full separate interview with Jason Winters)
During the spectacular weekly live performance shows the contestants will be paired up to perform inspired pieces choreographed by some of the biggest names in the business. The following week, the couples at risk after the previous week's performances will be asked to perform solo routines, after which the judges will decide which male and female are eliminated. If a couple is split apart, the two individual dancers who remain become a couple the following week.
There were lots of touching moments on the Premiere – tell us what your favourite bits were and are as the show takes off! Comment here or on our FaceBook Page here: https://www.facebook.com/dancelifeaus and make sure you tune in tonight on Network TEN (Monday 10th Feb) for the next exciting episode!