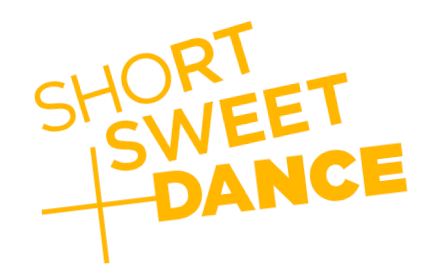 ATTENTION ALL EMERGING AND PROFESSIONAL DANCERS:
SHOW US YOUR SHORT+SWEET STUFF!
— New S+S Dance Director calls for applications
Dancers and dance companies have just two weeks left to apply for Short+Sweet Melbourne 2012.
The new Short+Sweet Melbourne Dance Director, Adam Wheeler, today invited dance artists and producers of all styles to apply to perform new 10 minute works that will stimulate, provoke and entertain.
'This year is very exciting for Short+Sweet Melbourne, with a whole new team of directors and theatre, dance and cabaret presented as one big festival experience,' Adam said. 'I can't wait to see our world-class dancers strut their stuff for Melbourne audiences.'
Successful applicants will be invited to audition on Saturday 22 September, or submit five minutes of their performance-ready show via DVD.
Short+Sweet Dance runs Tuesday 20 November to Saturday 25 November inclusive at Chapel Off Chapel, as part of the Short+Sweet Festival Melbourne 2012.
More info and online applications here: http://www.shortandsweet.org/shortsweet-dance/melbourne
Applications close midnight Monday 17 September 2012
Adam Wheeler is a VCA graduate and Stompin' alumnus. He spent five years as a dancer performing and touring with Chunky Move around Australia, the US, New Zealand and Canada. He has a particular interest in the development of youth dance that has seen him produce more than a dozen dance works with companies such as Chunky Move, Stompin, Steps, QL2 and fLing Physical Theatre. Adam was the founding Artistic Director of 2ndToe Dance Collective, a Melbourne based group of young and emerging choreographers and continues to work with the collective as the Executive Producer. In 2012 he launched a new centre for youth dance, Yellow Wheel, which introduces contemporary dance to young people and provides opportunities for Victoria's next generation of dance artists.