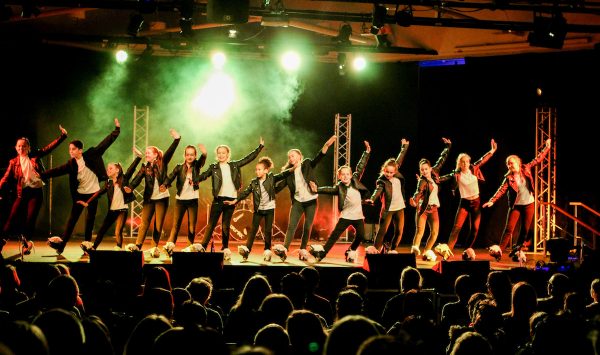 Australian Tap Dance Festival Gala Show – 'Play The Floor'
Irving Hall, Melbourne, Saturday October 6th
Reviewed by Courtney Murray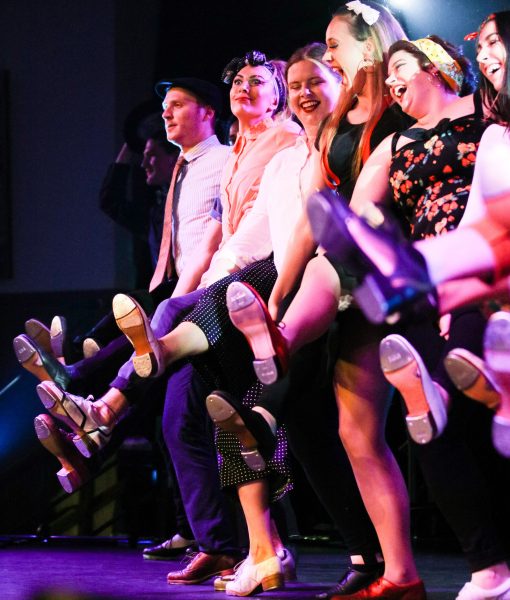 If there was ever a performance that could showcase todays tap talent, while also celebrating its golden era all in one event, Play The Floor was it!  The magic and brilliance of tap dancing on display in the finale Gala Show of the 2018 Australian Tap Dance Festival was mesmerising and I felt privileged and inspired to have been surrounded by such passionate performers.
The Australian Tap Dance Festival was an inspiring few days over September 29 – October 6 in Melbourne, and credited some big tap names as headliners such as Melinda Sullivan, Shane Preston, Thomas Egan, Jack Egan, Brianna Taylor, Winston Morrison, Peta Anderson, Bill Simpson, Luke Alleva, Eden Read, Leanne Driel, Jessie Cram, and Emma Wickham to name a few.
The power, precision, artistry, technique and spectacular jaw-dropping performances presented enhanced the knowledge that tap is far from a dying artform. It is an iconic form of dance that is timeless and has the ability to transform a person back in time while also creating an exciting future for dance.
This tap festival showcased dance for a range of ages. A certain audience highlight was the The Roslyn Hendy Dancers. These ladies aged in their mid-fifties to mid-eighties were an absolute delight to watch! Not only were their tap steps incredible but their smiles and passion was felt by the entire audience.
A beautiful tribute piece to Ed Sheeran's 'Supermarket Flowers' put a tear in my eye watching Shane Preston (Tap Dogs) tap so beautifully whilst being accompanied by Jaymie-Kristen Tsamoudakis.
An incredible finish for Act One was the combination of Irish dancing and tap dancing. The two styles intertwined well and resulted in a captivating piece. Peta Anderson (currently touring with Eireborne) was a force to be reckoned with and shone with her vibrant and lively stage presence. Her legs and feet were moving so fast, yet she made it look effortless and, literally, didn't miss a beat.
'Ratatap The Musical' choreographed by Peta Anderson was another crowd favourite. The humour of having Rat's attached to the children's feet was subtly entertaining, combined with great acting moments and flawless comedic timing.
Another highlight performance of the night was Brianna Taylor (Capezio Athlete) and Jack Egan's (The Forge Tap Project) duo to 'Beautiful Escape' by Tom Misch. The level of difficulty and technique was outstanding and mesmerising to watch and it was obviously well rehearsed and executed.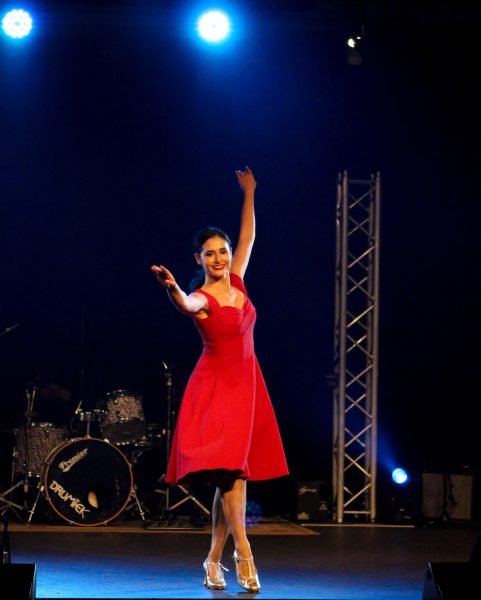 Melinda Sullivan (The Late Late Show with James Cordon, La La Land, SYTYCD USA) also shone with her humorous, elegant yet highly advanced performance. I had an impression of Melinda before attending the show and she definitely exceeded my expectations. When you watch her perform it is immediately obvious why she is so highly regarded and sought after.
It is important to note that good timing is imperative in any tap routine and these performances certainly nailed this. One area however that perhaps could have been sharper was the blackout timing between routines.
Overall this magnificent gala show of performances was so much more than I had expected. The passion and talent of every tapper on stage was vibrant, fresh, lively and showcased magnificently the stunning art of tap – while proudly celebrating this crowd's passion for the art of tap dance.
Many people who have danced this genre in their youth tend not to lose the art or passion for tap, no matter what their age. Thoroughly enjoyed and impressed!
***
Read our previous article on the 2018 Australian Tap Dance Festival