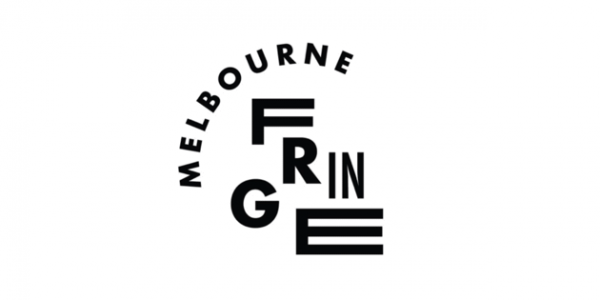 Melbourne Fringe Festival
A Kaleidoscope of Talent and Diversity
Reviewed by Brendan Daynes
The Melbourne Fringe Festival is a whirlwind of artistic brilliance, showcasing a kaleidoscope of talent and an array of diverse performances. The city's vibrant arts scene comes to life as each show breathes a unique brand of creativity into the heart of Melbourne. From electrifying dance to thought-provoking narratives and uproarious cabaret, this week's lineup had it all. The excitement in the air is a testament to the enchanting power of art and its ability to bring people together.
Matador: Sabor de Amor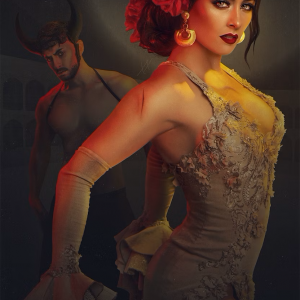 In the heart of Melbourne's Festival Park, Matador: Sabor de Amor delivers an explosive outpouring of passion and sensuality. Custom-crafted for Melbourne Fringe, this show, directed by Bass G Fam and Josephine Magliolo, invites you to dive into a world where love and lust intertwine. With a captivating blend of dance, circus, and burlesque, Matador ignites the stage with an intensity that leaves you breathless.
In just 60 minutes, this electrifying production delves into love, friendship, infidelity, heartbreak, passion, and desire through thematic vignettes featuring enthralling dance, burlesque sequences, and astonishing circus acts. The choreography seamlessly fuses commercial jazz, hip-hop, and contemporary styles, showcasing the remarkable skills of performers and choreographers who breathe life into this captivating production. The dance sequences exude sensuality and emotional depth, while the performers move with precision and grace, drawing the audience deeper into the narrative. The exceptional cast collectively embodies passion and vulnerability, making their portrayals truly captivating. This electrifying production captures the complexity of human emotion and will undoubtedly leave you yearning for more.
Oh Sheila
Oh Sheila is an intellectually stimulating and visually captivating performance, pushing the boundaries of conventional dance and storytelling. Crafted and performed by the exceptionally talented trio of Ashley Goh, Beverley Li, and Tiffany Nung, this production invites the audience to delve into the intricate relationship between sensory experiences, physical senses, and our understanding of time and space. The choreography seamlessly blends various dance styles, integrating innovative props and dynamic visual effects that challenge the audience's perception of reality.
This performance successfully disrupts traditional dance norms, introducing abstract movement and innovative choreography that masterfully evoke the themes of space and time manipulation. The production's fusion of choreography, lighting, and soundtrack results in a multi-sensory experience that resonates deeply with the audience. It challenges viewers to reevaluate their grasp of space and time, leading them into a world where movement defies the confines of reality.
Tits Out
This production boldly challenges conventional boundaries, offering a profound exploration of body image complexities and societal expectations. Crafted by Shelley O'Meara, this fearless production, performed by an exceptional ensemble, delves into the history and emotional depth of breasts, encouraging self-acceptance and body positivity.
The performance commences with bare-chested performers, transforming the stage into a realm where breasts of all shapes and sizes symbolise the intricate stories woven into our bodies. Beyond a mere display of the human form, Tits Out is a resolute declaration of self-acceptance, addressing insecurities and societal pressures. With a compelling blend of comedy and heartfelt angst, the show pushes the boundaries of body image discussions, offering an engaging narrative and inviting the audience to confront the complexities of the human body in a thought-provoking and humorous manner.
Quiet Motion
Quiet Motion is a captivating production that transcends traditional dance performances, offering an introspective journey into complex themes and emotions. Choreographed by Erin Taube and Anna Tolotchkov, it successfully melds creative elements with choreography, with each dancer bringing a unique style to the stage. The performance showcases the power of art to challenge preconceptions and stir deep emotions, exploring the evolution of dance and the very concept of honesty. The double bill format provides a balanced contrast between the two pieces, delivering an emotionally rich experience for the audience.
This performance stands as a testament to the creative potential within the Melbourne Fringe festival. It doesn't merely present dance but serves as a thought-provoking exploration of honesty and legacy. The performance's introspective nature and seamless blend of creative elements with dance highlight the depth of talent involved. For audiences seeking a unique and emotionally resonant experience, Quiet Motion is a remarkable production that pushes the boundaries of conventional dance.
Club Briefs
Club Briefs, presented by So Soiree Fringe Garden and brought to life by the incredible Briefs Factory, is a vibrant masterpiece that defies artistic boundaries, uniting unbridled energy, creative brilliance, and unrestrained entertainment. This thrilling cabaret extravaganza showcases the diverse world of queer cabaret with its disco dancing, circus marvels, and burlesque delights, captivating audiences in Melbourne's eclectic arts scene. The dazzling lights, pulsating music, and laughter fuse into an unforgettable night that transcends the norms of performance, inviting active audience participation and creating a space where diversity and queerness are celebrated.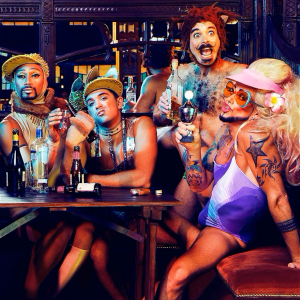 Within this vivacious show lies a powerful message that challenges stereotypes and champions acceptance of differences. Club Briefs serves as a lively reminder of the significance of embracing individuality while offering a night of pure enjoyment. In an entertainment world often constrained by predictability, Club Briefs emerges as a bold and insightful production that encourages self-reflection and celebrates the essence of queerness and cabaret. It's a thrilling journey that ensures exhilaration, enlightenment, and sheer entertainment. Don't miss the glamour, laughter, and sheer brilliance of Club Briefs!
CULT
In CULT, a captivating one-man show under the skilful direction of Kathryn Yates and led by the versatile Ryan Henry, audiences step into the world of Potency Gym, a place where glistening, sweat-soaked individuals, united by their quest for the "best self." As Alex, played brilliantly by Ryan Henry, takes centre stage, we're taken on a high-octane journey delving into his pursuit of the idealised body while satirically examining society's obsession with appearance and personal transformation. This show creatively employs lighting to seamlessly transform Alex into multiple personas within this one-man production, showcasing Henry's diverse training and multidisciplinary talents, from dance to vocal skills. The clever use of humour and stereotypes in queer culture add a delightful twist, providing lighthearted commentary on our fixation with appearance while embracing the quirks that make us unique.
Ryan Henry delivers an engaging and charismatic performance, capturing the nuances of Alex's journey with great passion and energy. CULT masterfully blends humour and satire with insightful social commentary, providing a witty exploration of our obsessions with wellness and appearance, all while challenging stereotypes and perceptions of beauty.
Queer Cabaret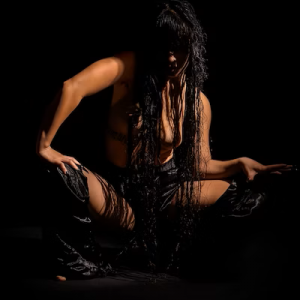 Lucy Best's Queer Cabaret at The Motley Bauhaus is a vibrant, recurring event held weekly throughout the Melbourne Fringe Festival, and each week offers a unique and diverse showcase of LGBTIQA+ talent. These weekly spectacles feature a thoughtfully curated lineup of exceptional and witty performers, ranging from sketch artists and musicians to stand-up comedians, drag artists, and burlesque dancers, ensuring there's something for everyone in the audience.
Hosted by the multi-talented Lucy Best, an Australian-based British comedian and producer, Queer Cabaret is a welcoming and inclusive space that fosters a sense of community and unity. With its revolving cast, the event thrives on variety and provides a much-needed platform for underrepresented voices. Each show weaves together themes of feminism, mental health, social justice, sex positivity, gender and sexual diversity, offering a night of laughter and entertainment that's not only engaging but also socially impactful.
Melbourne's vibrant arts scene is a testament to the city's rich cultural tapestry, continuously captivating, challenging, and inspiring audiences. The energy and enthusiasm surrounding these performances highlight the enduring power of art to unify and invigorate, weaving a dynamic thread through the heart of Melbourne. As the festival unfolds, it's a thrilling journey well worth embarking upon, celebrating the boundless talent, both local and international, that breathes life into this city. Don't miss the opportunity to immerse yourself in this thriving artistic buzz!
Melbourne Fringe is proudly presented by major partners Creative Victoria, City of Melbourne, the Australian Government RISE Fund and Monash University.  Many other local and international government, philanthropic, program, venue, supporting, production and supply partners as well as donations made to Fringe Fund made this years festival possible. Big thanks and shoutouts to the brilliant festival and venue staff and the hundreds of volunteers who give up their time in the name of independent work, bold ideas, brave art and a good party!