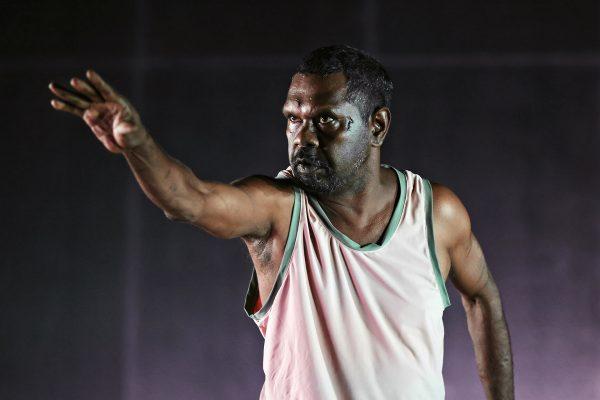 A Piece That Encourages Audiences to Look at Our Treatment of Others
Opening on Wednesday 1st July
Reviewed by Brendan Daynes
Marrungeku's new work is a confronting and impactful look into diversity and the trauma of mistreatment.
Opening on Wednesday 1st July, as part of Melbourne's Rising festival, intercultural dance company Marrungeku bravely presented Jarruungu Ngan-ga (Straight Talk), a piece that encourages audiences to look our treatment of others.
Inspired by conversations between Director Rachael Swain and choreographer Dalisa Pigram and and her grandfather Patrick Dodson, Jurrungu Ngan-ga is translated from Yawuru as "Straight Talk". Patrick was one of the six commissioners and the only non lawyer who sat on the Royal Commission into Aboriginal Deaths in Custody and he said "Because we lack the ability to straight talk to one another, this fear grows in each generation, holding community and society back in multiple ways". This was the catalyst to create Jurrungu Ngan-ga, to create something that isn't afraid to "straight talk".
Set inside a detention centre the piece explores the incarceration of Indigenous Australians, the experience of asylum seekers, the creation of dehumanising spaces without due process of law and the necessary social support and respect. The series of scenes are played out though the hybrid use of movement and spoken word and the clever use of lighting, video projection and sets. In each scene these elements are used to accent the issues and help to deliver a thought provoking performance.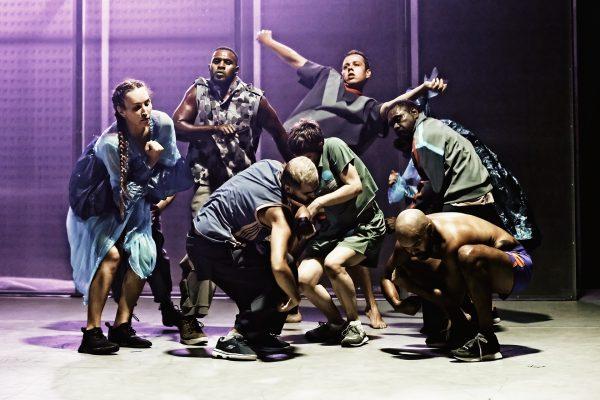 The movement is clearly inspired by many traditions and styles, including dances from Indigenous Australian, Torres Strait Islander and Palestinian cultures as well as hip-hop, voguing, krumping, classical and contemporary dance. The nine dancers execute the movement with conviction and purpose and show complete and unwavering commitment to their performance.
Marrugeku, as a dance company, is dedicated to Australian's working together to develop new dance languages and Jarruungu Ngan-ga is the perfect example of this type of collaboration. It leaves the audience both devastated, by showcasing the horrific mistreatment of others, but also hopeful that art and the language of dance can shine a light on these confronting issues and hopefully create change.
Jarring Ngan-ga (Straight Talk) is playing at the Arts House as part of Melbourne's Rising festival from Wednesday 1st – Saturday 11th June. Show times and dates vary, for session details and to book tickets visit https://rising.melbourne/festival-program/jurrungu-ngan-ga