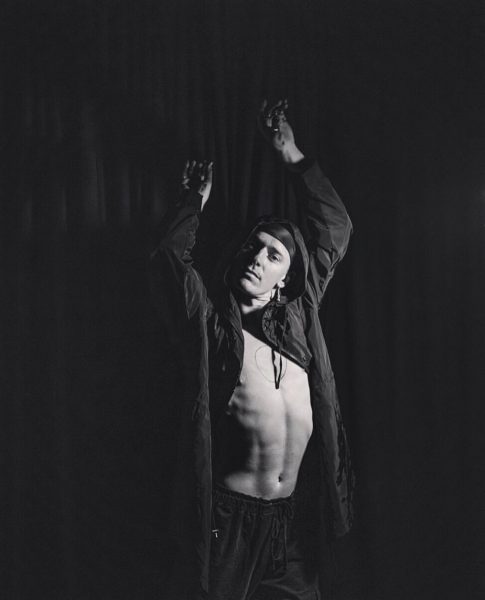 Escalator
Escalating Excellence: A Glimpse into Melbourne's Vibrant Dance Landscape
Reviewed by Brendan Daynes
In a display of innovative movement and artistic expression, Stephanie Lake Company's debut season of Escalator is a kaleidoscope of emotions, stories, and sheer kinetic energy. The diverse program, comprised of five distinct dance pieces, showcased the fresh talents of Melbourne's choreographic scene. From the first beat to the final bow, the audience is taken on an exhilarating journey through the human experience, seamlessly blending intricate choreography, evocative storytelling, and dazzling technical prowess.
Menstruation the Musical: A Comedic Exploration of the Monthly Unveiling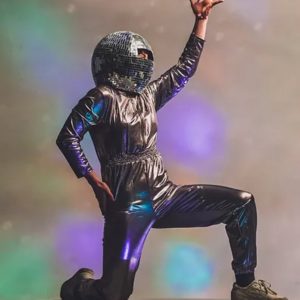 Kady Mansour's Menstruation the Musical thrusts the audience into a world of comic exaggeration and unabashed commentary on the elusive topic of menstruation. Mansour delights in poking fun at societal attitudes, entering the space as a life size tampon, depicting the struggles and misunderstandings that surround this natural phenomenon. The comedic edge to the performance is enhanced when the sounds of Dolly Parton's PMS Blues kick in and this strikes a resonant chord, reminding us that even the most intimate aspects of life are ripe for artistic exploration.
SENSE NOW: Hypnotic Elegance in Motion
SENSE NOW by Melissa Pham and Jayden Wall is a hypnotic symphony of two bodies in motion, a tantalising display of seamless connection and refined interplay. The piece masterfully marries fluidity with precision, drawing the audience into a tranquil realm where movement becomes a language of its own. Pham and Wall's performances breathtaking and leaves the audience spellbound by their meticulous execution. With each movement, they communicate a narrative that transcends language, immersing spectators in a world of sensory delight.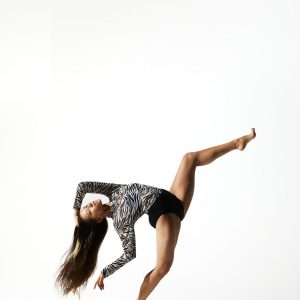 GEDOVAIT: A Confrontation of Societal Shadows
Luke Currie-Richardson's GEDOVAIT thrusts the audience into the depths of societal introspection, tackling the complexities of racism with raw intensity. Currie-Richardson's command of movement is striking, intertwining storytelling with emotional resonance. The piece is an unflinching confrontation, an artistic outcry against deep-rooted injustices. With powerful choreography and an unapologetic presence, Currie-Richardson shatters preconceived notions, forcing the audience to confront uncomfortable truths about the world we inhabit.
Hysterics: A Mechanical Exploration of Emotion
Kayla Douglas's Hysterics presents a juxtaposition of mechanical precision and emotional depth, navigating the intricate web of human sentiment through deliberate, grounded movements. The choreography is a study in contrasts, intertwining robotic elements with moments of vulnerability, creating a dance that pulsates with life and authenticity. The performers, Jareen Wee and Sarah McCrorie, embody Douglas's vision with captivating grace, transforming the stage into a realm where emotion takes shape through controlled yet deeply evocative movement.
BIG WIG SMALL GIG: A Flamboyant Celebration of Individuality
Harrison Ritchie-Jones's BIG WIG SMALL GIG storms onto the stage with a flamboyant explosion of colour, personality, and unapologetic extravagance. The costumes have a baroque essence which adds to the riotous celebration that is about to unfold. The performers, Anika de Ruyter, Oliver Savariego, and Ritchie-Jones himself, each have a unique spirit, exude charisma and charm, and dance with a fervour that is infectious. Ritchie-Jones's work is a testament to the power of movement as a medium for self-expression, allowing each performer to shine brightly in their own spotlight.
This inaugural season is more than just a performance—it's a celebration of the limitless potential that dance holds to inspire, provoke, and unite. Escalator encapsulates the essence of contemporary dance, pushing boundaries and defying expectations, while simultaneously inviting the audience to engage in a dialogue with the art form. With a curated program that traverses comedic highs, introspective lows, and everything in between, Escalator proves that the world of dance is as diverse as the human experience itself.
Escalator was presented by Stephanie Lake Company, in association with Abbotsford Convent, and played in the Magdalen Laundry & Industrial School from 16 – 19 August 2023. For more information please visit https://www.stephanielake.com.au/escalator