The Dream Dance Company | 'Enter The Vortex'
Season Debut, NIDA Parade Theatre, Sydney, May 5th
Reviewed by Heather Clements

Season 3 Cast:   Lauren Seymour  *  Neale Whittaker  *  Ben Zammit  *  Bianca Rezo  *  Callum Mooney  *  Mitch Wynter  *  Rob McLean  *  Sam Turpin  *  Cat Santos  *  Chanel Cahill  *  Dayton Tavares  *  Lucy Doherty  *  Strickland Young  *  Alice Robinson  *  Eden Petrovski  *  James Maras  *  Jazz Luna  * Loren Hunter (vocals)
This third instalment of Marko Panzic's The Dream Dance Company shows the true potential of dance as a form of entertainment and story telling when created from a place of passion, purpose and integrity. Not to mention, it proves that Australia produces insanely talented dancers!
Choreographed by the industry-esteemed Sarah Boulter, Enter The Vortex delivers much more than a dance show. This is a multi-sensory, contemporary experience of the highest production quality that will appeal to dance fans and non-fans alike.
From the very start, Enter The Vortex is mesmerising, exciting and dynamic. The theme is immediately introduced by a magical, floating length of fabric as it literally dances independently on the wind created by a series of fans. Enter our first dancer, Ben Zammit, with an exciting and poetic solo that mirrors the freeness of the floating fabric. The power of the vortex has been established.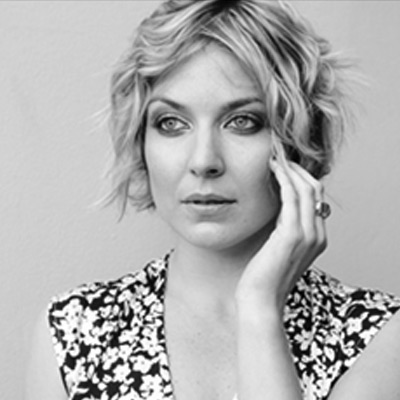 Boulter was given free reign to create her vision in this production, and she does not disappoint. The vague title of the show soon makes complete sense as the dance scenes unfold. Through repetitive and recurring themes of circular movement, and the energetic and frenetic dance pieces, the powerful symbol of the vortex is clearly a force that controls each persons individual journey and connections, both physical and emotional. Boulter has worked magic in bringing her vision of the vortex theme to life on stage from the hypnotic start through to the poignant end.
This is a show for everyone. It offers illusion, romance, conflict, sex, tenderness, aggression, stand out solos, beautiful group work and duos, singing and almost every emotion possible!
Enter The Vortex is surprisingly unpredictable in its delivery. It moves rapidly, chaotically in parts and is then very still and focussed. The result is that the audience is kept alert, interested and awaiting for the next part of the dancers' stories to unfold.
In our interview with Sarah Boulter during rehearsals last week, she said the inspiration for her choreography was the cast of 17 dancers themselves and that the process had been collaborative. [>> Read our interview here.] Now, this statement becomes apparent as it is clear each dancer was chosen for their unique individual personalities and strengths. They all work beautifully as an ensemble when necessary, but the choreography allows each of them to connect to the audience with their own dance style and personal story. This results in an eclectic mix of dance styles and genres utilised throughout; but it is great to see these styles celebrated on stage and merged with Boulter's unique contemporary flair, especially when they are backed up by obvious well-trained technique. A special shout out to the ballet displayed by Chanel Cahill.
Even though each dancer has their own personality and style on stage, Boulter has linked them together through her unmistakable choreographic style and added her embellishments. While all the cast are amazing, my attention was frequently drawn to Eden Petrovski, Lucy Doherty, Ben Zammit, Chanel Cahill, Mitch Wynter and Callum Mooney.
The music choices are incredibly diverse but all work together to keep the show interesting and moving forward. Highlights for me were versions of The Eurythmics 'Sweet Dreams' and Tracey Chapman's 'One Reason.'
Aside from the magic tricks employed in the show (levitating tables and dancers no less!), Enter The Vortex has the unique touch of a having a live vocalist, Loren Hunter, become a part of the stage show and perform several numbers accompanied by the dancers and one solo song as well.
What brings all the elements together harmoniously as an incredible show are the high quality production values from lighting to the inclusion of video and titles. Jeremy Koch has done a great job as the lighting and production director on this show.
A special mention should also be made of the four duos performed in the work 'Natural Habitat' and of the male cast members in their brilliant segment 'The Fight Within' which showcased each performer under spotlight. Also, the sheer pace, physicality and stamina this show asks of the dancers is to be appreciated. They must be covered in bruises! And although I was left wanting to see more at the end, I doubt the cast would have been able to give anymore.
If any criticism is to be made, it would be that timing and unison were a little out of sync in a few of the group parts where it would have been more effective if tighter together.
Enter The Vortex is fresh and exciting. It bodes well for the future of dance and live performance in this country and for our talented, but underworked, artists.
This show could match any on the global stage. So, if you have the opportunity to see The Dream Dance Company's Enter The Vortex … JUST DO IT!  Don't miss this show, because it celebrates all the positives of our dance industry and if people don't get out and buy tickets to support shows like this, that promote local dancers and employment, we probably won't have the opportunity to do so in the future.
ENTER THE VORTEX  |  The Dream Dance Co
SYDNEY

@ NIDA Parade Theatre
MAY 5th – 7th 2017 –  Only 4 Shows
Buy Tickets HERE
PERTH

@ Lady Wardle PAC (St Mary's School)
MAY 19th – 21st 2017 – Only 4 Shows
Buy Tickets HERE
BUNDABERG

@ Moncrieff Entertainment Centre
FRIDAY MAY 26th 2017 – 1 Night Only!
Buy Tickets HERE
GOLD COAST

@ Gold Coast Arts Centre
SUNDAY MAY 28th 2017 – 1 Night Only!
Buy Tickets HERE
WOLLONGONG

 @ Illawarra Performing Arts Centre, IMB Theatre
Saturday SEPTEMBER 2nd 2017 – 1 Night Only!
Buy Tickets HERE
WELLINGTON

 @ St James Theatre
Saturday OCTOBER 28th 2017 – 1 Night Only!
Buy Tickets HERE