The Dream Dance Company | Enter The Vortex
Interview with Sarah Boulter
This year's line up in the Dream Dance Company have been intensively rehearsing for this season's new show 'Enter The Vortex' choreographed by the incredible Sarah Boulter and produced/directed by the enigmatic Marko Panzic. 
DanceLife has A DOUBLE PASS to give away to The Dream Dance Co's brand new amazing show 'Enter The Vortex' opening this coming Friday night 5th May! The Sydney Season runs for THREE NIGHTS ONLY – 5TH, 6TH & 7TH MAY @ NIDA, Kensington!
We had the pleasure of catching up with the show's awesome choreographer, the one and only Sarah Boulter for a quick chat leading up to opening night!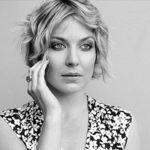 What has been your greatest inspiration for ENTER THE VORTEX?
"My greatest inspiration for "Enter the Vortex" has been the individuality and originality of the cast. They all bring something entirely different to the table. It feels to me that the show would not be possible with out each them!"
Tell us a bit about your choreographic process?
"The choreographic process has definitely been a collaboration between me and the cast. I would say the process has been different for each segment … there are times in the show where the choreography has been very structured from my end. Then in turn there are many pieces where the dancers have had a strong choreographic voice to enable there individuality to shine through."
What influenced you when choosing the cast of dancers?
"The individuality of the dancers was the attraction. There is not one cast member like another they are all so unique and interesting which in turn allows for so many layers in the show."
How is the cast responding to rehearsals? Has there been any challenges? 
"The cast are working extremely hard.They h ave applied them selves to every task and I see daily improvement. They are physically tired but I believe they are looking strong and ready."
How is the Dream Dance Co changing the dance landscape in Australia?
"The Dream Dance Company is without a doubt impacting dance in Australia. The students aspire to these company dancers and I believe the shows are accessible to all  types of audience members. I have taught numerous workshops where young dancers have told me there dreams of wishing to work in the Dream in the future. This Company brings dance to the forefront and raises the profile of the dancers. I for one am a huge fan!"
WIN TICKETS FOR FRIDAY 5TH MAY – email your name and number to win@dancelife.com.au 

[Now Closed]
ENTER THE VORTEX  |  The Dream Dance Co
SYDNEY

@ NIDA Parade Theatre
MAY 5th – 7th 2017 –  Only 4 Shows
Buy Tickets HERE
PERTH

@ Lady Wardle PAC (St Mary's School)
MAY 19th – 21st 2017 – Only 4 Shows
Buy Tickets HERE
BUNDABERG

@ Moncrieff Entertainment Centre
FRIDAY MAY 26th 2017 – 1 Night Only!
Buy Tickets HERE
GOLD COAST

@ Gold Coast Arts Centre
SUNDAY MAY 28th 2017 – 1 Night Only!
Buy Tickets HERE
WOLLONGONG

 @ Illawarra Performing Arts Centre, IMB Theatre
Saturday SEPTEMBER 2nd 2017 – 1 Night Only!
Buy Tickets HERE
WELLINGTON

 @ St James Theatre
Saturday OCTOBER 28th 2017 – 1 Night Only!
Buy Tickets HERE