Smash Hit Musical featuring the Music of ABBA Returns
Full Cast & Tour Dates Announced
Announced today, MAMMA MIA! will commence its new national tour at the Canberra Theatre Centre from November 24th 2017, followed by a seasons in Brisbane, Sydney, Perth, Melbourne and Adelaide in 2018. It will be produced by Michael Coppel, Louise Withers & Linda Bewick.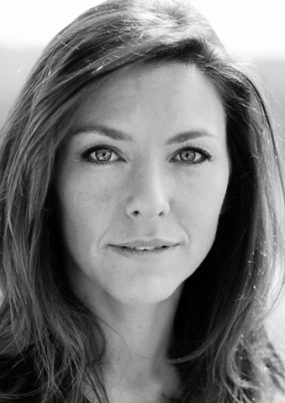 In the lead role of Donna (played by Meryl Strep in the movie version of this stage show) is Natalie O'Donnell as mother-of-the-bride to Sophie (the role that brought attention to Amanda Seyfried in the movie), played by emerging young Australian actor Sarah Morrison.
O'Donnell began her acting career in 1998 in the Australian production of Les Misérables. Since then she has sustained a remarkable career in theatre, television and film across the world. She has starred in many musicals including most recently in Australia in Jerry's Girls, Songs for a New World and Next to Normal. Coming full-circle, Natalie also played the role of Sophie in the original Australian production of MAMMA MIA! in 2001!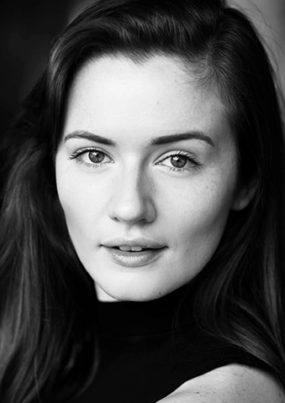 Morrison has just completed a sell-out national tour in the Australian musical Ladies in Black starring in the lead role of Lisa. This was Sarah's breakthrough role gaining critical acclaim.
Donna's loyal friends and sidekicks, Rosie and Tanya, will be played by Alicia Gardiner and Jayde Westaby.
In the crucial three roles of Sophie's possible fathers are Ian Stenlake stars as Sam Carmichael, Phillip Lowe plays Harry Bright, and Josef Ber as Bill Austin.  Sophie's adoring fiancé Sky will be played by Stephen Mahy.
Completing the cast are Monique Sallé plays the role of Ali, Jessica Di Costa (White) as Lisa, Sam Hooper as Pepper and Alex Gibson-Giorgio plays Eddie alongside an incredible supporting cast Stephen Anderson, Jadie Bastow, Dion Bilios, Du Toit Bredenkamp, Annie Chiswell, Matt Edwards, Josh Gates, Catty Hamilton, Matthew Hamilton, Emma Hawthorne, Zoe Komazec, Sarah Kate Landy, Courtney Monsma, Clay Roberts, Leigh Sleightholme, Thalia Smith, Lisa Sontag and Zachary Webster.
"MAMMA MIA! is exactly what we all need – an uplifting, fun-filled, heartfelt night at the theatre which puts a smile on your face and a spring in your step. The timeless tracks of ABBA never fail to bring joy to audiences across the world and we are delighted to be producing MAMMA MIA! once again across Australia. We are also thrilled with the incredibly talented creative team and cast we have assembled to bring this story and these songs to life on stage night after night,"  producer Louise Withers said.
Set on a Greek island paradise and inspired by the story-telling magic of ABBA's timeless songs, writer Catherine Johnson's heart-warming tale centres around a young bride-to-be. On the eve of her wedding, a daughter's quest to discover the identity of her father brings three men from her mother's past back to the island they last visited 20 years ago.
Over 60 million people all around the world have fallen in love with the story and the music that makes MAMMA MIA! the ultimate feel-good musical. And now, in what will be a stunning new production, we want you to come join the party of a lifetime. A celebration of love, laughter and friendship, MAMMA MIA! is a fabulous night out for audiences of all ages.
The Australian production will be Directed by Helpmann Award winner Gary Young, with the creative team also including Choreographer Tom Hodgson, Musical Supervisor Stephen Amos, Set Design by Linda Bewick, Costume Design by Suzy Strout and Lighting Design by Gavan Swift.
A beautiful bride, a proud mother and three possible fathers. It's a trip down the aisle you'll remember forever!
MAMMA MIA! NATIONAL TOUR DATES
CANBERRA

– Tickets on sale Now!
Canberra Theatre, Canberra Theatre Centre
From November 24th 2017
www.canberratheatrecentre.com.au
or Ph: 02 6275 2700
BRISBANE

– Tickets On Sale May 24th
Lyric Theatre, QPAC
From December 26th  2017
www.qpac.com.au
or Ph: 136 246
SYDNEY


Capitol Theatre

From February 11th 2018
PERTH


Crown Theatre

From May 15th 2018
MELBOURNE


Princess Theatre

From July 10th 2018
ADELAIDE


Festival Theatre, Adelaide Festival Centre

From October 9th 2018