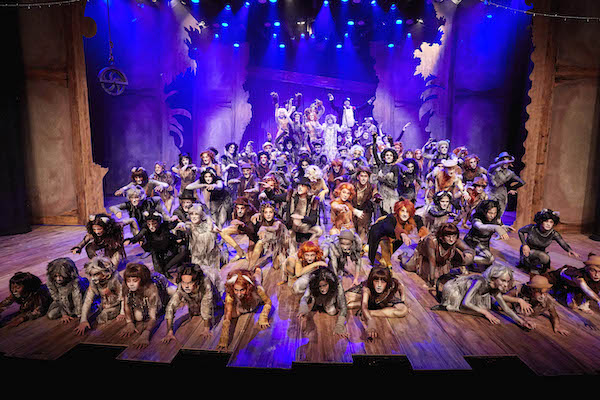 Young Australian Broadway Chorus Takes on a Theatre Classic in Style
The National Theatre, Melbourne, Saturday 18th January
reviewed by Samantha Webb
This iconic, and often polarising,  Andrew Lloyd Webber musical may be decades old and not so popular in recent years, but I really loved this adaptation of Cats The Musical by amateur group Young Australian Broadway Chorus (YABC).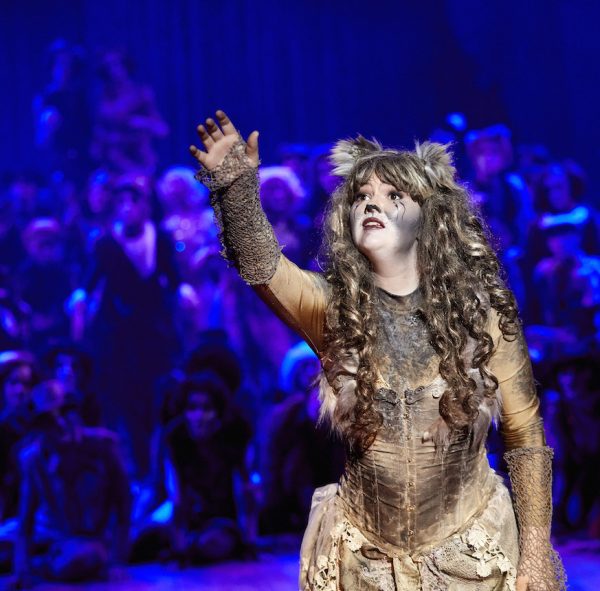 The cast is enormous and ranging in ages from the gorgeous young kittens to the older principal roles …  and all so very talented.
Costumes (Sean Rentero) and set design (Dann Barber) take us back to the music hall days of the 1920s and 30s and the choreography (Jacqui Green) is quite masterful combining Broadway Jazz with signature cat-like sultriness.
The principal group is strong both vocally and in performance and connection with the audience, bringing characters including Grizabella (Suzannah Bourke) and Skimbleshanks (Patrick Rogers), the railway cat, to theatrical life.
Mungojerrie (Matthew Casamento) and Rumpleteazer (Adeline Hunter) absolutely brought the house down with their duet, channeling cockney scallywags with great vocals and impressive acrobatic choreography. How they managed the stamina to hold such strong vocals through the scene was literally breathtaking.
Coordinating and performing with such a huge cast really must be challenging and, on the whole, was dealt with professionally and exceptionally well. Choreography was smart and well-orchestrated in bringing the whole cast together for a powerful beginning in 'Jellicle Songs for Jellicle Cats' , and the closing with  'The Ad-Dressing of Cats',  but at times it was hard to follow dialogue sung by many different roles with only a couple of follow spots. Perhaps the ensemble cast at times overwhelmed principal vocals in these whole cast scenes?
Grizabella's performance of the famous and melancholic 'Memory' was both heartfelt and powerful and received a well-earned lengthy applause. Suzannah Bourke handled this enormous moment maturely.
Overall, this is a fabulous show for the whole family and I highly recommend getting along to see it and support the wonderfully talented YABC.
Four-and-a-half stars and a big paws up!
CATS THE MUSICAL 
January 17 – 25
The National Theatre Melbourne
Bookings: www.catsmusical.com.au