Brisbane's 4th Annual Festival of Contemporary Dance
Feb 21 – 29 and Free!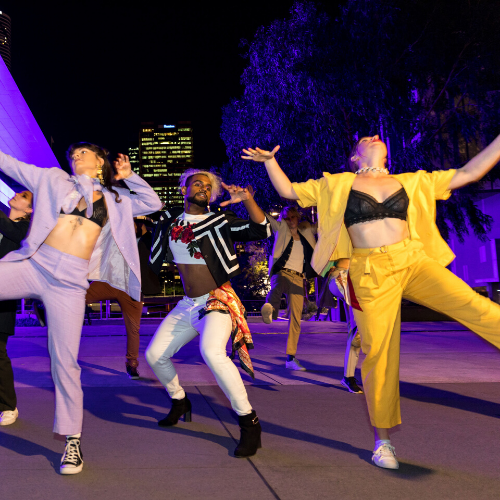 Australia's premier festival of contemporary dance will take over Brisbane when it returns for its fourth year with a full city immersive showcase of art, creativity and storytelling; inviting people to discover, participate and connect.
Running from 21 to 29 February 2020, Supercell: Festival of Contemporary Dance will share its thought provoking and innovative cultural showcase to the people of Brisbane as they take over iconic landscapes spanning workshops, talks, social gatherings and performances. In 2020, Supercell is free to the public thanks to the generous support of Brisbane City Council.
Spotlighting major home-grown and international dance companies including Gogi Dance Collective, Australian Dance Party, Källblad Byström, Bring A Plate and The Farm as well as interstate artists and emerging talent.
Festival Director Kate Usher said 2020's theme 'People and Planet' focuses on the choices we make and our impact on the world around us, with the works encouraging audiences to reflect on what they value and where they place their intentions for humanities future.
"Supercell is at the forefront of Australia's contemporary dance scene and this year we are changing the format and taking the festival outdoors. Brisbane's weather and landscapes are ripe to embrace live and interactive performance and we want to trial this mode of festival to reach new audiences and share the rich and exquisite art form wider to the general public," Ms Usher said.
"With our commitment to showcasing national and international talent, we're excited to welcome Aleks Borys; one of Poland's leading choreographers and performers, to present re-Membering, which tells the stories of northern Poland's sacred and mystical stone arrangements and the tales surrounding them."
Namu nunar (mother, mountain, sky) by Australia's leading First Nations choreographer, Katina Olsen focuses on Indigenous stories of the land, the sky and the feminine connections from the Wakka Wakka people.
Taking on current events, creatives Courtney Scheu and Itamer Freed collaborated to create Plastic Belly; a fusion of dance and visual art that explores a post-apocalyptic existence, whilst Australian Dance Party will showcase Mine! in response to Adani and our coal-centred economy.
Not to be confined to a stage, Swedish choreographers alongside 20 Queensland dancers join together to bring City Horses to Brisbane's CBD. A work by Källblad Bystörm that encourages audiences to throw caution to the wind and immerse themselves in movement as they gallop through the city centre portraying horses. This work visualises the societal and built structures around tacit patriarchy, and reclaims public space that celebrate the female body, courage and power.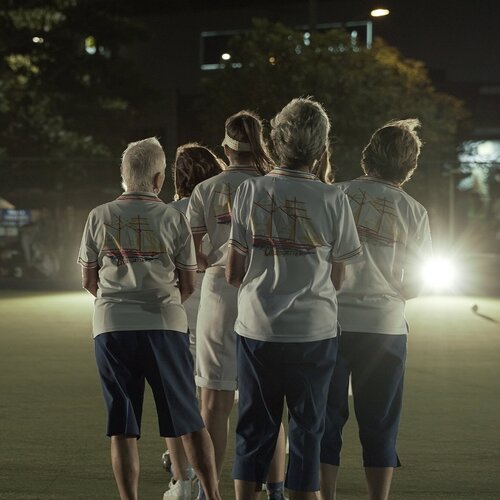 Based around the quintessential Australian Lawn Bowls Blub, Gogi Dance Collective will hold its world premiere of You Don't Know Jack + Kitty at Supercell, with the collective's aim to host conversations about ageing and the importance of community.
Rounding out the festival's offerings is Bring a Plate's daily workshops in Queen Street Mall. These workshops embrace throw back tunes, retro moves and the best feel good dance vibes encouraging people of all ages and dance abilities to get their bodies moving.
Learn some dance moves ready for the biggest grooves at The People's Dance Party, led by Bring A Plate's Erika Goldsmith. At this inclusive dance party everyone is encouraged to let loose, have a boogie and shimmy their problems away, shattering our preconceptions of who can dance championing all bodies are moving bodies.
Supercell's INDEX program will return as a spotlight for up and coming homegrown artists, revealing new and exciting contemporary works, permitting audiences and peers to provide on-the-spot feedback.
"We're taking the INDEX program out of theatres and into Brisbane's laneways this year with guided walking tours leading audiences between each performance and through an incredible journey," Ms Usher said.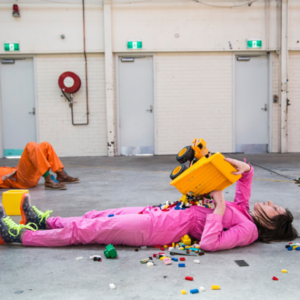 Supercell's popular THINK Salon will continue in 2020, bringing together curious thinkers and inspired minds to unpack thought-provoking topics and instigate critical dialogue on the rapidly changing 21st century world.
If Supercell's jampacked line-up of explorative dance works wasn't enough, inspired dancers and dancelovers alike can visit the studio showing of The Perception Experiment from Northern Territory-based Guts Dance or partake in workshops at the Bare Bones creative lab with The Farm on the Gold Coast." Ms Usher said.
Ms Usher said the curated program of works continued Supercell's vision to allow dancers, creatives and the general public to experience, interact, learn and collaborate with contemporary dance of the highest calibre, whilst challenging preconceived perceptions of what contemporary dance entails.
"More than 15,000 people have attended a Supercell performance, event or workshop over the past four years, and we look forward to welcoming many more in 2020."
SUPERCELL: FESTIVAL OF CONTEMPORARY DANCE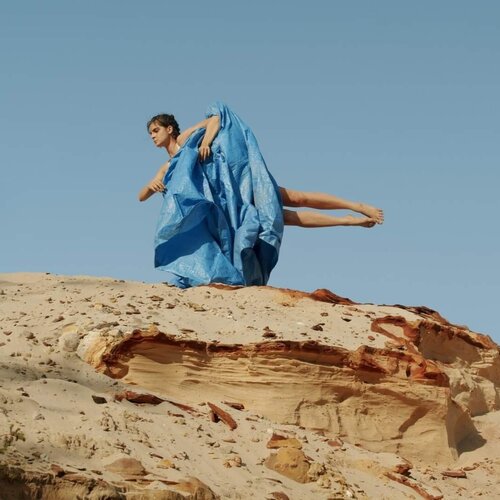 '
21 February to 29 February
Brisbane, various locations
Cost: Free