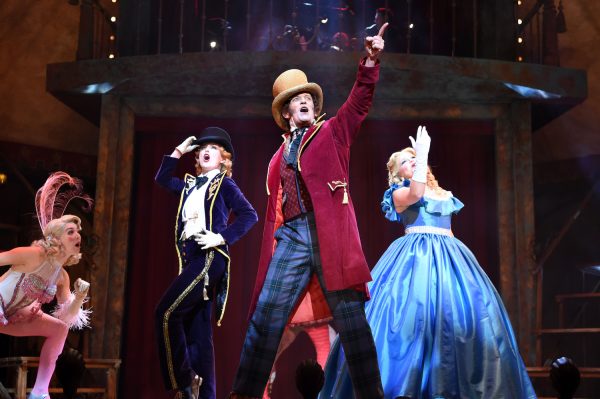 Barnum Delivers the Spectacle of Circus, Illusion and Showbiz
The Comedy Theatre, Melbourne, Thursday May 2
Reviewed by Samantha Webb
A fabulous night of entertainment was on offer at the premiere of BARNUM The Circus Musical, directed by Tyran Parke, at the iconic Comedy Theatre in Melbourne. For a limited time only you can see Todd McKenney and Rachael Beck star in this colourful, funny and very clever musical experience.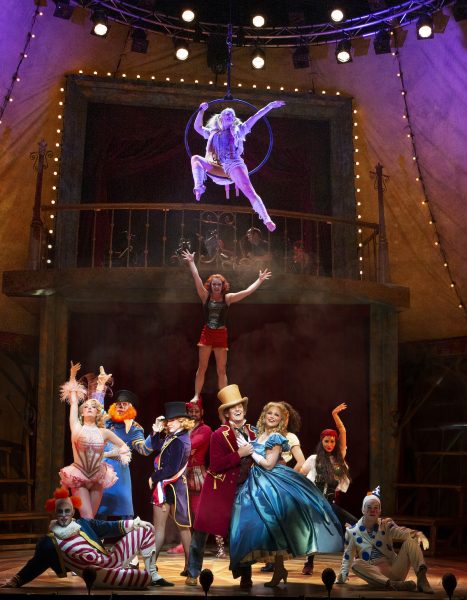 Supported by a wonderful small ensemble cast of multi-talented performers, the story of P.T. Barnum – showbiz entrepreneur – unfolds in-front of an old school set with an orchestra front and centre, although positioned right at the top, back of the stage. Very cleverly done!
There are plenty of thrills along the way in this musical journey including, aerial, hoops, tissu/silks, some wonderful acrobatics and ingenius circus tricks. Best of all was getting to see Todd McKenney actually tight rope walk across the stage … Bravo!
McKenney stars as P.T. Barnum, the 'greatest showman' who sees life through a very colourful lens – convincing bedazzled audiences of many wild and wonderful things including the world's oldest woman and the shortest man, before moving into politics and then launching his 3 ring circus with partner Bailey – a la Barnum & Bailey. Paired with Beck, who plays Charity Barnum, the more reserved and sensible wife, this show sees two of Australia's leading performers together on stage proving a delight to watch. Their performance of 'I Like Your Style' was a real highlight with both the vocals and movement performed flawlessly. McKenney provided plenty of laughs with asides to the audience and beautiful interactions with the ensemble cast.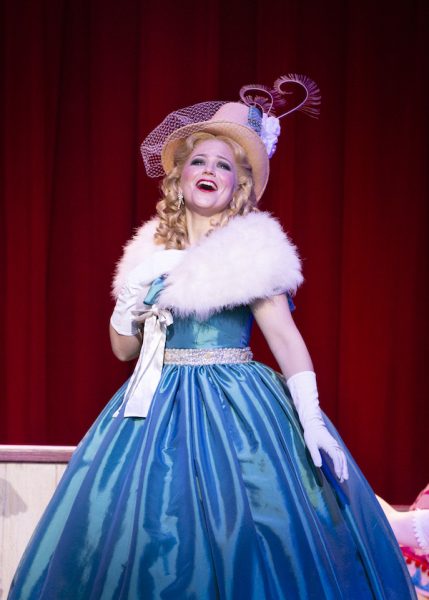 Vocals throughout are really strong, but none matched those of Suzie Mathers who plays Jenny Lind – the Swedish songstress who enchants Barnum. Mathers really does wow the audience with her 'Nightingale' Soprano.
I absolutely loved the choreography and musical staging by Kelly Aykers who pulls it all off with a darker theme, which cleverly adds another layer to the original musical comedy style. Stealing the show here is Kirby Burgess who plays the Ringmaster. Burgess has such a wealth of talent and draws from her immense stage and screen experience. Her movement and vocals ooze sultry jazz and at times her bravery outshines all – particularly her leap from the top balcony almost at the very beginning of the show!
The use of the eight ensemble cast to cleverly transition scenes through acrobatics and circus tricks was a wonderfully entertaining addition to the show. Thank you to Zebastian Hunter, Circus Director, for bringing to life his vision for this show in such a creative way. I particularly enjoyed the block stacking transformative scene that used slapstick antics to build up the Barnum Museum. Aykers and Hunter have worked genius to seamlessly integrate magic and illusion into this show between scene transitions which do not hinder the narrative or overall flow.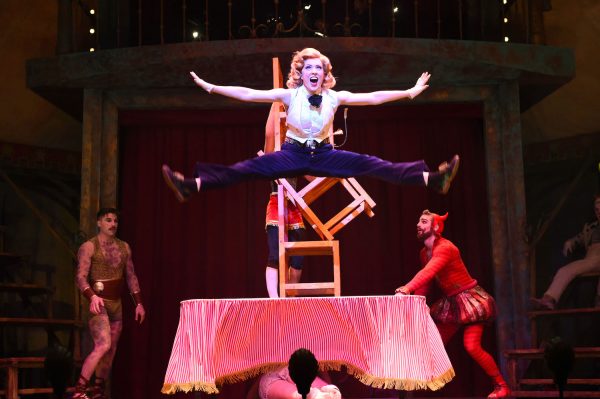 Finally, a special mention to lighting designer, Rachel Burke, and set and costume designer, Dann Barber, who bring the whole magic and spectacle of 'showbiz' to life in BARNUM. thing to life. The show absolutely exudes the sumptuous, colourful and vibrant life of the 19th century circus way of life.
Well worth the standing ovation it received, the BARNUM season is limited, so get out to see it while you can.
Read our fab interview with choreographer Kelly Aykers here >> www.dancelife.com.au/ptw-kelly-aykers
@barnumthemusical  #barnuminoz
BARNUM THE MUSICAL
Comedy Theatre, Melbourne
Until June 2nd 2019
Bookings: ticketmaster.com.au or Ph: 1300 11 10 11