Pro Talent Watch | Bec Morris
Another Aussie Success Story in the City of Dreams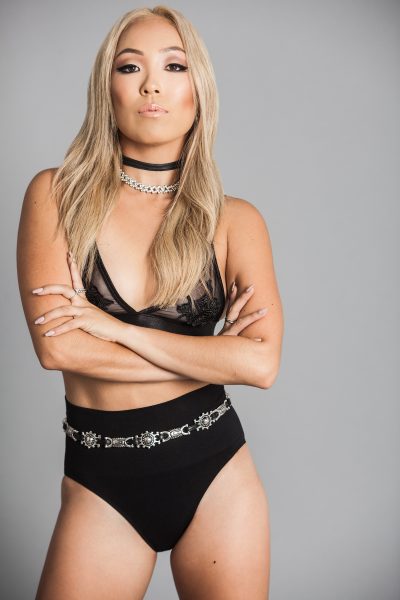 Interview & Article by Heather Clements
Bec Morris' career has shone brightly. We first saw her dancing on shows such as X-Factor and Australia's Got Talent choreographed by The Squared Division and Matt Lee. She was lucky enough to dance with Little Mix, Charli XCX, Flo Rida, Kelly Clarkson and Redfoo, which were the credits that kicked off her career and opened the way for her to work internationally. You may also have seen her on Dance Academy and ABC Kids TV show 'Ta Da!' as a dance character working beside actress, Justine Clarke. Prior to working as a professional dancer, Bec trained at Brent Street and graduated from full time in 2010. Her alumni class included fellow dancers Chris Tsattalios, Cat Santos, Lauren Seymour and Tash Marconi. Over the subsequent years working and teaching across the country, Bec cemented her reputation to become an in-demand choreographer and teacher.
Then in 2017, Bec decided it was time to pack up her life and move to LA. Soon after, she had booked a job dancing in a Nicki Minaj music video, and went onto to dance with the rap Queen on Tv show appearance and on her world tour. Recently she just finished working in Dallas on a corporate job for Mary Kay Cosmetics, working with Michael Schwandt and Kevin Wilson. Bec Morris also teaches at US dance convention The Nexxt Move and at the internationally renowned studio Playground LA.
Two years into her LA adventure, Bec is making her mark on the US industry but she believes still has more to offer. Other than training hard, building connections and taking every opportunity, she understands it's about being the right person at the right time doing the right thing! With Bec's hard work, resilience and passion, we will no doubt see and hear much more about her achievements in the future.
***
Q: How did you start dancing and what ambitions did you have?
I started dancing at the ripe age of two and a half! My mum was a dancer (and a good one too!) and my older sister was already in dance classes. So at that age, it was more about keeping me occupied. I have always danced at Brent Street and was involved there either as a student or teacher until I moved to LA in 2017… that's 23 years! When I was a kid it was all about the jazz, tap, musical theatre and ballet. Mum made me practise A LOT in these styles because she was a tap and ballet girl in her youth.
So back then I was actually known as a tapper… weird right?! My ambition as a kid was probably to just be in the front line. (haha!) Honestly, back then I didn't know I wanted to be a professional dancer. I was still thinking I was going to university to be a scientist. It wasn't until I was about 15 that I started hip hop and contemporary and finally found my flare. As a kid I was a pretty average dancer but I had a 'light bulb' moment when I was 16 years old and I finally started to get good.
Q: When did you decide to pursue dance seriously?
It was a kind of a slow burn. I didn't have a single moment that I can remember where I realised this was what I wanted to do. After I did full time I kept working hard at dancing and choreography until I knew that this was the path made for me. I looked up to choreographers and dancers like Kelley Abbey and went to EVERY musical that came to Sydney. I loved it so much and was surrounded by it, so it makes a lot of sense that I fell into this career.
Q: You were enjoying success in Australia. Why did you decide to move to LA?
I enjoyed teaching a lot but because I was giving so much energy to my students, I was left feeling pretty drained. There wasn't a lot of work that I was booking as a dancer to keep my soul in check either. So, in October of 2016 I decided it was time for me to dive right into the deep end and move out of home, across the world and start a new life. My ambition told me I needed to do it, so I could truly be happy. And now I'm too busy looking forwards to look back!
Q: What have you done as a dancer while in LA and what notable work opportunities have come your way?
I've was lucky enough to work with Nicki Minaj on Saturday Night Live, The Ellen Degeneres Show, MTV Video Music Awards, the BET awards (with Big Sean, YG and 2 Chainz), People's Choice Awards (with Tyga) and two music videos. I also got to travel to Sao Paulo, Brazil and Bilbao, Spain with her too. During Pride month, I danced for The Veronicas in NYC for the final World Pride event along side fellow Aussie Tash Marconi; choreographed by Newground Collective. I've also been choreographing for star director Santiago Salviche, for classical pianist Chloe Flower and Latin artist Danna Paola. The music video I choreographed for Danna has over 50 million views. CRAZY RIGHT?! (You should check it out – 'Mala Fama' Danna Paola)
Q: Do you have any advice for Aussies wanting to pursue a dance career in the US?

I have a few pointers I offer when people ask. Firstly, I think it's important to know if you really want it or just think it's "the next thing to do". Visit the city you want to move to extensively to see if it fits YOU. I had been to LA over 15 times before I moved here to get the gist of it… but I also have friends here now that I met years ago. I think it is also best to have established yourself in your own city first. It does make it easier to get the work visa but also in case you need something to fall back on. Then, financially you should be quite stable before you leave especially with the dollar exchange rate at the moment (I've lost so much to the exchange alone!). But most importantly, TAKE YOUR TIME. I didn't move until I was really ready and mature enough to handle this city, it's people and everything it throws at you. It made my transition super smooth and enjoyable.
Q: Professionally, how do you describe yourself these days?
In the workplace: hard working, organised, committed. Dance wise: clean, strong and performance-based. I always aim to entertain. What we do is not just about dancing to music. It's about drawing your audience in and making them relate to you. It can be as simple as smiling… smiling is contagious 🙂
Q: What is always in your fridge or snack bag?
I LOVE corn chips and guacamole. So I always wish it was in my fridge and cupboard but instead I always have a piece of fruit on me and a fridge filled with veggies, fruit, eggs and a prepped meal.
Q: What is on repeat on your music playlist right now?
My commercial playlist has bangers from Cardi B, Lizzo, Megan Thee Stallion and Beyonce's 'Lion King: The Gift' album. Oh. Also Ed Sheeran's new collab album! But I'm a huge fan of AC/DC so that's always on repeat.
Q: What do you love to do when not working?
Something with friends … Lunch, movies and, since it's summer, definitely the beach. But, Aussie beaches are far better 😉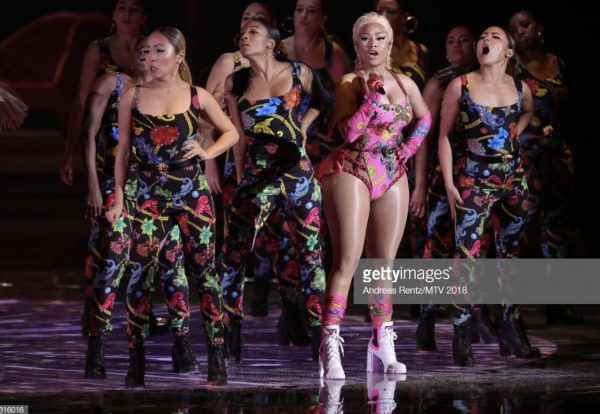 Q: Can you recommend a binge-worthy TV/Netflix show?
Game of Thrones is my JAM! I actually just rewatched it from the beginning… super binge-able. Also Chernobyl, The Act, Walking Dead, Stranger Things. My list is endless! (haha)
Q: What advice would you offer young Australian dancers hoping to make dance their profession either at home or abroad?
Very simply… work harder. Don't just talk about it, do it! But it takes a lot of time… slow and steady wins the race. It's not about instant gratification, double taps or comments… It's about longevity. What do you have to do to make sure you stay in the game… WORK HARD!
Q: If dance had not worked out for you, what was your Plan B?
I didn't really have a plan B… and I still don't. I was accepted into a medical science degree straight out of school but instantly deferred it. If I had to do something because I couldn't dance I'd hope it would be in music and/or videos… producing, editing… that kind of thing.
Q: What have you learned about yourself in the last few years in this job?
I can handle A LOT. Good, bad, exciting, stressful, slow. I can handle it all!! Also, I really believe that if you are happy in your regular daily routine, then you are truly happy. The other stuff that comes on top (work, gigs, friends, relationships etc) is the bonus. Then you are making sure your life isn't full of ups and downs.
***

@becmorris               

 channel/UCtfx7vH0YP6pxhfaJ88aP2g
Saturday Night Live (NYC – NBC Studios) : 'Chun Li' with Nicki Minaj & 'Poke It Out' with Playboi Carti and Nicki Minaj
Ellen Degeneres Show (LA – Warner Bros. Studios): Opening season 16 – 'Barbie Dreams', 'Ganja Burns' 'FE FE' with Nicki Minaj