Broadway Choreographer Brings Magic of Cinderella to Australia
Interview with Josh Rhodes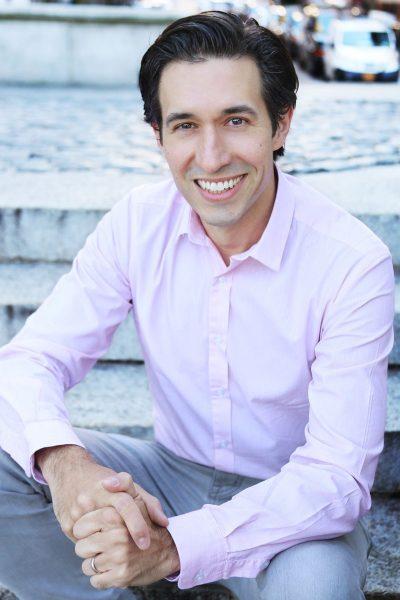 With a modern twist on the timeless fairy tale, the much-anticipated premiere of Rodgers + Hammerstein's Cinderella will take place at Melbourne's Regent Theatre this May. It will then tour to Brisbane and Sydney later in the year.
This lavish and grand new production will have every member of the family in awe of the beauty and magic on stage of the true love between Prince Topher and Miss Ella. A key member in creating this on-stage magic is Josh Rhodes, the original choreographer for Rodgers + Hammerstein's Cinderella when it opened on Broadway in New York in 2013. As Josh's debut as a Broadway choreographer, Cinderella holds a special place in his heart and he was thrilled to make his first trip to Australia to help bring this Tony Award winning production down under.
Since the show's announcement in 2020 and call for auditions in 2021, Rhodes has been involved in casting and teaching the talented dancers of this spectacular stage show from the start and is more than impressed with the final ensemble that will bring the glamour of Cinderella's ball to life.
Read more about the Australian cast of Rodgers + Hammerstein's Cinderella here.
Rhodes is currently in Australia rehearsing the cast for the Melbourne opening and will stay on until early June enjoying some time as a tourist as it is his first time visiting the country.
Editor-in-chief Chris Duncan spoke with Josh Rhodes just as he started rehearsals in April for Cinderella.
***
You've had quite a lot of work and success with shows on Broadway, and you're in Australia because you are the original choreographer of Rodgers + Hammerstein's Cinderella. Tell us a little bit about the Broadway production.
Yes, I've been very fortunate.
The Broadway production of Cinderella was my debut as a choreographer, so it was a very big deal to me. And it was an incredible experience to be part of a brand new product. We really looked at it as a new musical; even though it had been based on a television series from the fifties, we were basically creating a new two-act musical. The wonderful thing about that is that it had so many more opportunities for dance. The first thing Douglas Carter Beane, the book writer, said to me when I walked in to the job was like, "you have to help me with the ensemble … we need more for them to do!" So, it was sort of my job to add more dance and more energy from the cast, which is one of my favourite things to do.
We're so used to seeing Cinderella portrayed as a ballet. So how did you transfer that to the stage in terms of musical theatre?
Well, in the story there are different sections to interpret into the show, like the Prince is throwing a ball. If I had to categorise it I would say most of the show is sort of a Michael Kidd musical … he was one of my dance idols… it's Michael Kidd-style with MGM choreography with the character dancing. And then there's this great opportunity at the end of act one where we go into this magnificent ball sequence … Rodgers and Hammerstein wrote this amazingly famous Cinderella's waltz so we had to honour that and make it a big meaty plot point, because it's very famous music from one of our great composers.
We move from peasants in the town to the nobles at the ball … Inspired by Michael Kidd, I've tried to create this sort of angular, muscular athleticism through the cast and then let them shed all of that when they take their work clothes off and come to the ball in fine gowns and suits. With the ladies and gentlemen of the court looking rich, the only goal for them dramaturgically is to create romance for the Prince and Cinderella. And for me, the thing that I'm always inspired by as a choreographer is to make sure these two lead characters look like they are meant to be in love because they need to be together for the rest of their lives, but in the story they only know meet other for one evening, and then the rest of the show they're apart. So it has to be magical.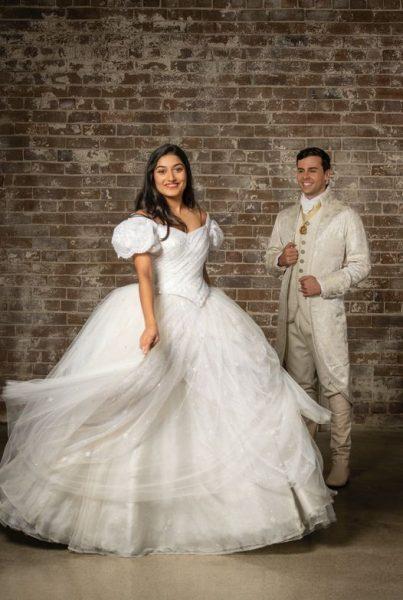 It's my job as the choreographer to make that feel as romantic as possible. And to me, the best way to capitalise on that is corps de ballet. I love the dreamy symmetry, the elegance and the geometry of corps de ballet. The way that the world just perfectly moves in and out like the perfectly fitting puzzle pieces and the composition just goes in waves and ripples. It's sort of like the way you feel if you think about first love or love at first sight… you sort of wish that the world would burst open like a corps de ballet. So the job of the choreographer in this show is to take that ball sequence with the waltz and make it this magnificent moment for the dancers to help tell the story that these two are in love forever and ever.
In creating that sense of fairy tale magic, what else does the production bring for us?
Well, it has incredible wit. I think the show is very funny, but it also is a different take on our heroine than the book does. She is really learning how to stand on her own two feet, and at the end of the day, it is Cinderella who saves the Prince more than the Prince saving Cinderella. It's just a new take on the portrayal of Cinderella, her getting the dress and going to the ball. And it's quite wonderful what writer Douglas Carter Beane has done… he has sort of given a modern sense to an old-fashioned fairy tale. It still feels like you're getting all the trappings of the classic fairy tale tropes that you want, but with a more modern perspective. Cinderella really has her a strong backbone, she has her own strength and she actually changes the world around her, and she realizes this. The show is really about the growth of this young woman.
This shows sounds absolutely beautiful, and as a child Cinderella was my favourite story. I think I imagined myself as that young princess, like many other little girls did.
Yeah, I think we all at some stage have fantasised about getting the coolest ride to the biggest party in the best outfit. But Douglas has re-directed the narrative by having the fairy godmother come back to Cinderella and tell her tell that despite having the beautiful dress and fancy carriage its really up to her to have a good time at the ball … ultimately it's up to Cinderella. I think that's a wonderful way to say to Cinderella, and the audience, that it may be great to have the perfect fantasy setting, but at the end of the day, you have to fight for what you want.
In terms of casting, how did you go about finding your core dancers?
We have an amazing dance captain Danielle Evrat. She really helped, as we would communicate via Zoom, and we would send combinations for the dancers to her and she would teach them. Then, we would watch the dancers on video and give notes. We would all sort of say what we thought about the dancers directly, and what we thought maybe we would love to see from them when they come back … like if we could check their extension. But Dani was there the whole time. So we really deferred to her and she really helped us cast because she was in the room. She could go up and touch the dancer and try the partnering with someone else and switch people out and ask questions. She was incredibly helpful in being our eyes, ears and instinct.
She was helping is find just the right dancer, and I'm telling you, she did a great job! They are incredible performers and they all sing so beautifully as well. They're wonderful individuals and they're going to bring such a beautiful element to this show with their incredible technique and singing and humour. Plus they all cover, it's just amazing!
Are the dancers all Australian?
Yes they are. They're a ridiculously talented group.
When does Cinderella open in Australia?
It officially opens in Melbourne on May 26, with previews from May 20.
I'm just here taking it one day at a time. Surely I'll have it done by then.
I think people are going to love it and anybody who loves dance is going to love this cast.
***
Rodgers + Hammerstein's Cinderella
Melbourne

– Regent Theatre
From 20 May, 2022
Brisbane

 – Lyric Theatre, QPAC
From 5 August, 2022
Sydney

– Sydney Lyric Theatre
From 23 October 2022
***
BIO | JOSH RHODES
Josh Rhodes is a New York City based director and choreographer whose work has been on Broadway, the West End, and all around the United States. In New York City Josh recently directed and choreographed, Mack & Mabel, and Grand Hotel at City Center Encores! At the Kennedy Center in Washington DC he staged the critically acclaimed production of The Who's Tommy. Josh's other productions as a director are Ken Ludwig's Baskerville, and Guys and Dolls, at the Old Globe, Spamalot at the Seattle 5th Avenue, Showboat at the Bucks County Playhouse, The Sound of Music, Guys and Dolls, Hair and Evita at The Asolo Repertory. At the St. Louis Muny, he has directed and choreographed Jersey Boys, Paint Your Wagon, and Seven Brides for Seven Brothers. He also directed the long running Celestina Warbeck and the Banshees at The Wizarding World of Harry Potter. On Broadway Josh choreographed the production of Rodgers & Hammerstein's Cinderella, It Shoulda Been You, First Date and Bright Star, written by Steve Martin and Edie Brickell. On London's West End, he choreographed Carousel at the English National Opera and Sweeney Todd starring Emma Thompson. Other choreography credits include the filmed production of Company starring Neil Patrick Harris, and Sondheim: The Birthday Concert for PBS, the U.K. tour of Doctor Dolittle, and Scotland PA for the Roundabout Theater Company. Josh is also a proud graduate of the University of Michigan.