The Forge Tap Project presents
PHAT N' FUNKY
Sunday 20th October at UNSW
2 Shows only!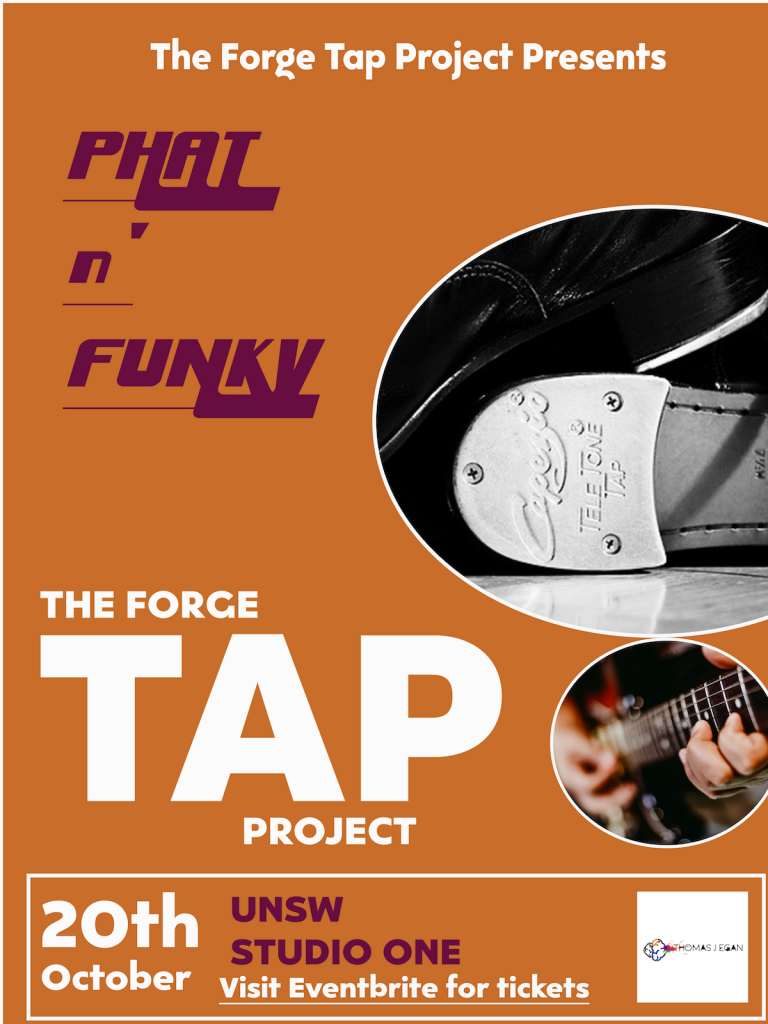 The Forge Tap Project is proud to announce their 2019 work Phat n' Funky.
Performed by their youth tap ensemble, they will be throwing down some serious groove on the 20th of October at Studio One at UNSW.
Phat n' Funky mixes a mocktail of funk and tap dance. Rhythmic, danceable music through a mixture of soul music, jazz, and rhythm and blues combined with popular tap dancing themes.
Get your stank face ready because The Forge Tap Project's youth ensemble is ready to groove!
The Forge Tap Project is a tap dance initiative that creates projects for students. One of the projects consists of a youth ensemble of 20 dancers from Sydney and 20 from Melbourne that create shows, train and perform under the direction of Thomas J Egan and Jack Egan.
The Forge Tap Project's goal is to educate, inspire and grow tap dance in Australia with an emphasis on tap's history.
This will be Forge's big performance and premier for this work, so do not miss out!
PHAT N' FUNKY