Queensland Ballet Announces Program for 60th Anniversary Season
Brimming with Treasures Old and New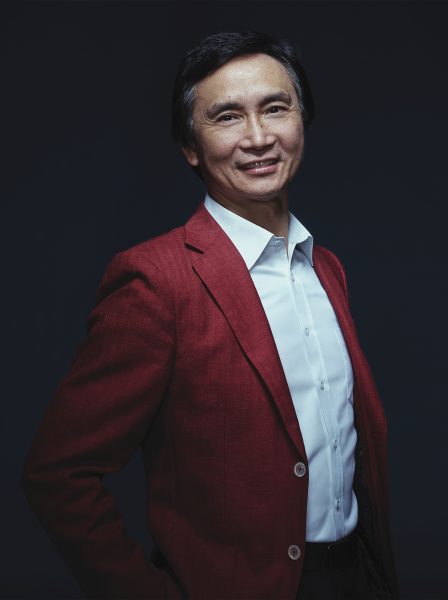 In 2020, Queensland Ballet (QB) will present a season that is equal parts heritage and future as the Company celebrates its 60th anniversary. Artistic Director, Li Cunxin, said the 2020 season was brimming with treasures, old and new, as a way of celebrating where the Company has come from and where its bold ambitions are taking it.
"This is a very special season for us as we're able to honour all those who have come before us and enabled QB to be the global ballet company it is today," Mr Li said. "The Company was founded 60 years ago by the great Charles Lisner OBE, who had a vision to develop both the art form of ballet and an audience for it here in Queensland.
"Charles was all about bringing this international art form to local audiences and was also committed to taking ballet into regional Queensland to share the magic. These characteristics still very much at the heart of QB today and we're very proud to continue his legacy."
The 2020 season begins with a nod to QB's past as well as furthering QB's international connections as the Company presents an exclusive Brisbane season by Shanghai Ballet, closely followed by a 60th Anniversary Gala season.
"We're proud to bring the world to Brisbane as we present our sister company, Shanghai Ballet and its acclaimed production of Derek Deane's The Lady of the Camellias. Although the name of this ballet might not familiar to everyone, its story will be very well known to many as the tale that inspired the likes of Verdi's opera La Traviata and the Oscar-winning musical Moulin Rouge."
"Following this exclusive season will be a journey back to the past and a celebration of the ballets created and presented by Queensland Ballet since our first performance by Charles Lisner's company, The Lisner Ballet, in 1960.
"Our acclaimed dancers will be joined by international guest stars in a program featuring excerpts from some of our best loved ballets created during the tenures of previous Artistic Directors and culminating in Harald Lander's masterful homage to classical ballet, Études.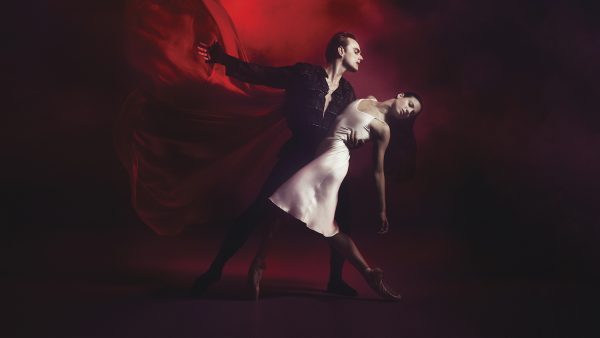 "Furthering our commitment to creating new work as well as reviving the classics, I'm pleased to announce that our new ballet for this season is a co-production with West Australian Ballet of Bram Stoker's Dracula. Quite unlike anything we've ever done before, this gothic tale is reimagined by celebrated Polish choreographer Krzysztof Pastor set to a dramatic musical score by Wojciech Kilar, the composer who also created the score to the Francis Ford Coppola movie of the same name."
When premiered by West Australian Ballet last year, Dracula quickly became their best-selling season of the year.
"Our next season for the year takes a very different turn with anew interpretation of the children's tale, Peter and the Wolf, by our own Greg Horsman for our My First Ballet series. With some of Sergei Prokofiev's most recognised music from his Symphonic Fairy Tale and the delightful character of Peter and his woodland friends Bird, Cat and Duck taking on the Wolf, we know this ballet will capture the imaginations of our youngest audiences."
Our ever-popular Bespoke season of contemporary ballet at the Brisbane Powerhouse returns mid-year with a program including respected Australian choreographers Natalie Weir, Remi Wortmeyer and Petros Trekli. This is an opportunity to experience Queensland Ballet dancers in a different setting and stepping into the contemporary space whilst also collaborating with other art forms.
"Last performed in 2015, where it broke a 55-year box office record, Greg Horsman's production of The Sleeping Beauty has become one of the most popular classical ballets in our repertoire and so it was an easy decision to bring this back to the stage for our 60th anniversary season. You simply can't beat this classic story combined with Tchaikovsky's gorgeous score for a ballet that appeals to all ages."
Mr Li said that in its early years, QB was one of the first Australian ballet companies to tour regionally, a commitment still very important to the Company today.
"In this, our milestone anniversary year, it was very important to us that we extend our regional tour reach beyond what we usually would do to thank our fellow Queenslanders for their love and support of us as their state ballet company," Mr Li said.
"Our Tutus on Tour program, featuring excerpts from audience favourites, will tour to more than 15 regional centres in Queensland and we can't wait to connect with our regional audiences.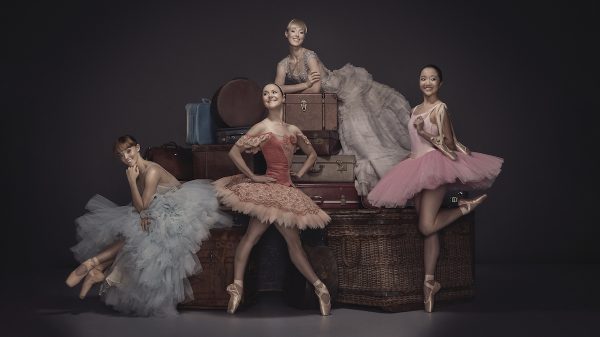 "In addition to our regional Queensland tour we will also tour interstate to Melbourne taking Liam Scarlett's thrilling Dangerous Liaisonson the road. When we premiered this work in early 2019, we were so pleased to see it attract a huge number of people who had never been to a ballet before and we hope to see the same in Melbourne."
Following its great success in 2019, Synergy returns in 2020 showcasing the future talent from our Pre-Professional and Jette Parker Young Artist Programs performing works by emerging choreographers. "This season is especially wonderful to see develop as it is a true collaboration between dancers and choreographers who work together towards the performance on stage.
"We finish the year with our Christmas tradition of The Nutcracker which has made it into the festive hearts of audiences once and for all. We really do see it as a privilege to be part of our audience's Christmas tradition and look forward to reviving this classic each year."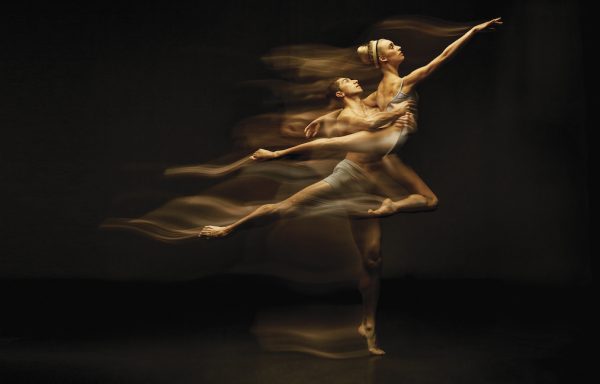 "For QB, 2020 is very special. It's a season in which we hope to honour and acknowledge the many creative talents, both on and off the stage, who have made us what we are today, however it's also a springboard into the future for us as a company.
"This is the year in which we officially open our purpose-built Queensland Ballet Academy, bringing together ballet and academic studies for our students in one facility to establish what we hope will become the premier elite ballet training program in the region.
"Later in the year we'll open our Company home at the redeveloped Thomas Dixon Centre in Brisbane's West End, a world-class performing arts centre that will be transformational not only for us as a Company, but also the wider arts industry and community.
"We are immensely proud to take forward the legacy of Charles Lisner in developing and nurturing the artform of ballet and contributing to the arts and cultural landscape of Queensland and beyond.
"We hope that Season 2020 is one of our best yet and a sign of what is to come for this state ballet company with global ambitions," said Li.
QUEENSLAND BALLET 2020 PROGRAM
The Lady of the Cameillias

by Shanghai Ballet
12 – 14 March
60th Anniversary Gala


20 – 28  March
Dangerous Liaisons


17 – 18 April, Melbourne
Dracula


8 – 23 May
Tutus On Tour


13 June – 19 July, Regional Queensland Tour
Bespoke


31 July – 8 August
Peter and the Wolf


5 – 7 August
The Sleeping Beauty


25 September – 10 October
Queensland Ballet Academy Gala


16 – 18 October
Synergy


6 – 14 November
The Nutcracker


11 – 19 December