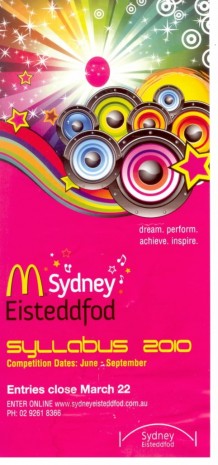 It was a great night at the finals of the McDonald Challenge last night. Brent Street took first and third prizes in the Open Jazz and the Australian Dance Performance Institute came in second. The adjudicators seemed to love the hard hitting numbers.
The outright winner of the ballet scholarship was Jordan Mullin, a 16-year-old GIRL from Dunedin, NZ, who has been studying at the Prudence Bowen Atelier on the Gold Coast for two years. Just imagine not only leaving family, but your homeland as well at 14! She won a month's study course with Prudence Bowen at the Alana Haines Australasian Awards and got on so well with Miss Bowen, she stayed permanently. Tall and willowy, Jordan will take her Solo Seal exam next month and, in November head to London for the Genee International Ballet Competition and audition for a place at the Royal Ballet Scholarship. Her prize is a $15,000 scholarship and $3,000 cash.
The second scholarship (awarded to the best dancer of the opposite sex) went to Evan Loudon, a student of the Tanya Pearson Classical Coaching Academy. He's a born danseur noble with feet most girls would kill for and will commence training at the Royal Ballet School in a couple weeks on a scholarship. He won a $10,000 scholarship and $2,000 cash and is pretty happy with that.
Other program highlights, included the first Sydney Performance of a quirky, emotionally charged pas de deux from Rafael Bonachela's award winning work Soledad by Emily Amisano and Richard Cilli of the Sydney Dance Company that had the audience screaming and four showcase performances by selected winners from our competition. These included a contemporary piece Furious Angels, choreographed by Sarah Boulter to music from Rob Dougans, performed Ev & Bow, Kirrawee, winner of our Contemporary Dance Group (any age) and Gonna Make You Sweat, a hip hop routine performed by an all male team from the Ministry of Dance, Leonay who, in street hip hop style, choreographed the piece themselves.