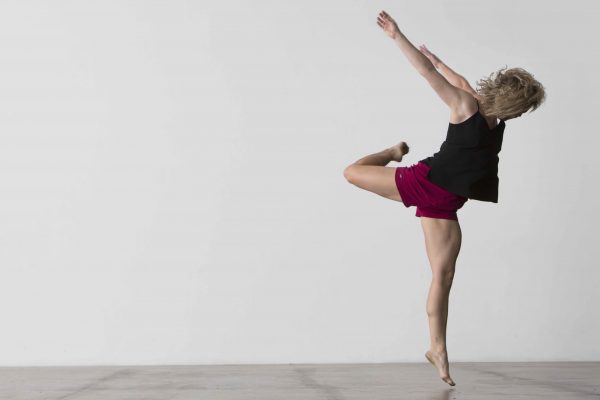 See WA Independent Dance at its Best
NEXT & SUNSET by STRUT
During the 2018 MoveMe program, STRUT Dance will present not one, but two, chances to witness the exceptional development opportunities that STRUT Dance provides the WA Arts community.
NEXT
Striking, vibrant and powerful, NEXT is a platform for local WA choreographers to showcase their own work in the 2018 MoveMe Festival. NEXT 2018 presents two powerful WA female solo shows across four nights – the emerging voice of Yilin Kong, with her sublime solo Blushed and the theatrical power of Sally Richardson with #thatwomanjulia performed by Natalie Allen. They raise the roof and raise the curtain on another WA favourite, Kynan Hughes and his own new show Love/Less.
Date: Sept 19 – 22 / Sally Richardson 19 & 22 / Yilin Kong 20 & 21
Time: 6pm
Where: State Theatre Centre / Studio Underground
Parking: Roe St
Tickets: $35/30 (includes both Love/Less & NEXT)
Bookings: www.ptt.wa.gov.au/venues/state-theatre-centre-of-wa/whats-on/loveless-and-next/
SUNSET – A Showing
An open showing of STRUT Dance / Perth Festival's co-commission – SUNSET by Maxine Doyle. Maxine Doyle is the lead choreographer from Punchdrunk who has brought such immersive theatre classics as The Drowned Man and Sleep No More to cities all over the world.
SUNSET is the outcome of STRUT's three partnership with Maxine, as part of our ongoing development program for Australian artists. This now culminates in the inaugural activation of the Sunset Heritage Precinct down by the River Swan and the launch of the Precinct as an exciting, new performance venue for the Arts sector, the local community and Perth audiences – An incredible privilege for STRUT to deliver.
The creative team of Maxine and Conor Doyle will be working with our artists for two weeks in September and we are delighted to share this creative development with you.
Date: Thur – September 20
Time: 7:00pm
Where: State Theatre Centre Middar Room
Parking: Roe St
REGISTER HERE: www.eventbrite.com.au/e/sunset-a-showing-tickets-49080455965