Pivoting After Cirque du Soleil
Stacy Applies Her Circus Experience to Enhancing Athletes' Creativity and Performance for a Winning Edge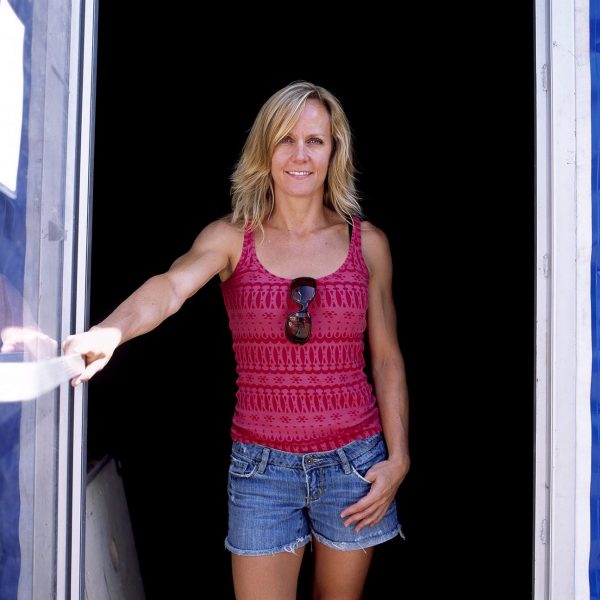 Interview by Chris Duncan
Stacy Clark is an accomplished woman. The former gymnast and circus performer quit her corporate marketing life to pursue her passion for performance and went on to work with Cirque du Soleil for 13 years, ultimately becoming the company's International Casting Director. Now, in the wake of Covid-19 closing down all performances worldwide and Cirque du Soleil's eventual bankruptcy this year, Stacy has taken the opportunity to apply her diverse expertise in marketing, physical athleticism, fitness, coaching, leadership, staging and performance in launching Creative Athletic Performance.
The new company is a consultancy aimed at bringing out an elite athlete's performance skills by connecting talent in the sport and entertainment and fusing the disciplines to help them achieve excellence in their competitive pursuits. They have already worked with the US ice skating team and are now setting their sights on taking their expertise to the wider world, focussing on performance sports like Circus Arts, Action Sports, Cheer and Acrobatics. Stacy is the perfect example of how creative people are pivoting during 2020 to find new areas of employment and, in the process, illustrate how performers have a multitude of skills that can be applied to other careers and industries.
Chris Duncan spoke with Stacy about her new venture in applying performance skills to sports to get that winning edge.
***
Q: So, can you tell me a little bit about yourself? What was your role with Cirque du Soleil?
Up until recently, I was the director of casting for Cirque du Soleil and I worked with teams of casting advisors and talents in Canada as well as Europe. That included Rick Tjia, he was our dance talent scout, and Andre Falerois, was one of my managers and musician scout. So, together the casting department was made up of multiple disciplinary talent scout specialists. I was in the role of director for just over two years. And prior to that I was managing a team, and prior to that I was actually a coach on tour with the 'Amaluna' show. But my trajectory at Cirque du Soleil actually started as a talent scout. So, when I first joined the company 13 years ago, I came in as a talent scout, specialising in gymnastics and circus arts.
Q: What is happening now for you and in your future?
In terms of what's next, it's always the big question of course, and it's a question that I hadn't honestly given a great deal of thought to, until these recent months (due to Covid-19). Quite the contrary, I was very happy and challenged in my role. I was really happy with my teams, and felt like we were effecting change for the better, despite a changing industry. And not just the circus industry, but the industry of the business of circus. It forced us to be more creative and to innovate and to think a bit differently about our practices and to be strategic. So, to that end, there was a great deal of positive challenge inside of my role, and I was really enjoying my leadership orientation. When it all ground to a halt … it's hard to say that we were surprised. I'm enormously disappointed, but not really surprised.
So, then, you recalibrate, as so many people are doing in the wake of Covid-19. It's not a question of I'm going to park on the side and feel sorry for myself. You need to recalibrate and take those funny little moments in the day, where you're feeling super productive and super positive, and use them because there's a lot of other parts of the day that are a little bit less good and less positive. Those are the moments that I'm trying to balance, so that I cut myself some slack.
Tangibly speaking I have in fact co-founded a new company – Creative Athletic Performance (CAP). We joke that it was born of necessity, knowing full well the impact of Covid. We're a four-person team; I started it with my partner Jean-Damien Climont and another pair, Andy Buchman and Robin Johnstone, who were an ice-skating duo at Cirque. We had already mapped out some vision of what we wanted to do, and initially thought we would operate under the auspices of Cirque du Soleil. But then we realised that with our collection of skillsets, our initiative and drive we could take the business to the market irrespective of what brand is hovering overhead.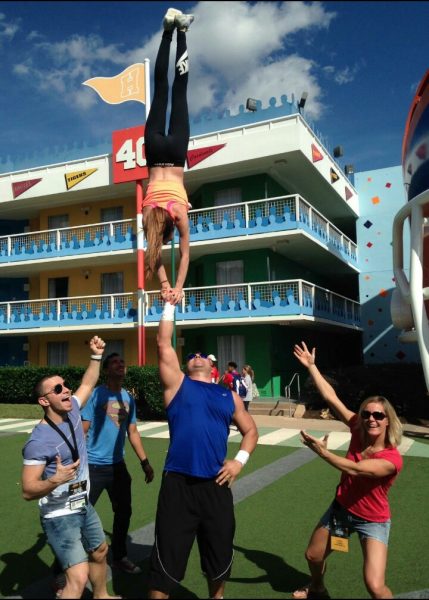 Q: What is the focus of your new company?
The company is called Creative Athletic Performance (CAP). And we consider ourselves really more of a consulting service with a particular mission to enhance the creative side of performance in athletes. In a world without Covid, that means we would be offering workshops to bring people outside of their comfort zone, and we're specifically speaking about performance sports, like ice-skating and gymnastics and cheer. I think it could comfortably lead to dance as well, although implicit in dance is performance already. But dancers, too, are highly trained athletes.
The idea is to bring all of our experiences on stage performance and techniques to sports that are typically governed by just technical expertise. We're trying to look at it very holistically so that it's not just the coaching of those skills, it's really giving agency to the athletes to flex their creative muscle. So, to get to that space where it's okay to take risks, which may lead to innovation.
We want to offer the complementary components as well. So, on our roster of talent, we have people who are subject matter experts in the entire creative process: act development, wellness in your environment, mental wellness, nutrition … the holistic package that makes up a healthy individual, and in our case, specifically a healthy performer.
Because my team all comes from a place of performing, the combination of performing arts and high-performance sport each with our respective experiences it really affords us the chance to look at where we think those possible areas of weakness are and if there are unhealthy cultures. I'm a huge advocate of sport and of the values that it brings to a human, and then where it can lead professionally in the future. The link between the athlete as an artist is a very strong one.
It's really having a voice and giving agency to individuals so that they can take responsibility for the direction that their career is going, whether that's an amateur sport career, or whether it's a career that they wish to ultimately transition to stage. It's also potentially the transition after stage, and that's a really important chapter that doesn't always get the attention it needs, either.
Q: Who are you working with? Are you looking to take it internationally?
We've enjoyed a few contracts, including a recent contract with US figure skating where we worked with their high-performance athletes at a national team camp, and at a development camp. Of course, all of it moved onto a virtual platform due to Covid restrictions. So, we're in the stage now of gathering all the important information to position CAP to have an online presence to support us moving forward and drawing new clients.
I would love for this to be international! If there's one thing that the Covid quarantine has delivered as a gift is the notion that we really can connect digitally. So, this is something that we want to try to harness and use it for good. I think the space we want to go into and the difference that we would like to make is pertinent internationally.
I am especially keen on working in the Australian industry. I did a few trips to Australia for my work and have forged some really strong friendships and relationships in Australia. I think there's such a great kinship with lifestyle as compared to Canada that I've always felt so at ease and able to connect with Australians. And I've heard for example firsthand from artists in Australia that they are challenged by their distance and isolation.
And for all of the tremendous experts and talent that you do have within the country, I would love to continue to build those bridges to have exposure internationally in both directions. Positive influences in and a showcase of the talent outward.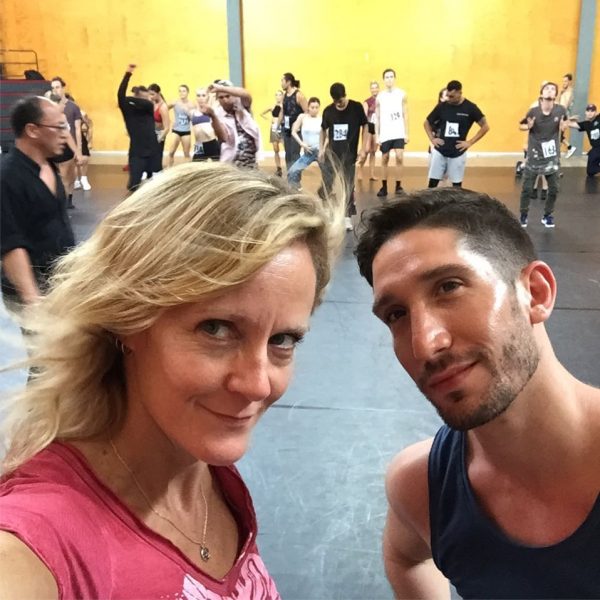 Q: Do you think Cirque du Soleil will return to its former glory?
I am confident something will take, it absolutely will. The hard-line position that I would take is I sure hope it doesn't look like it did before. Because clearly, that did not work and if this isn't a big enough mistake to learn by, I don't know what is. They need to re-frame for the future. We have to fast forward into a new vision. We need to start re-defining it, the very way they did 36 years ago. In terms of innovation, not at all the same path of course, but taking that head of the pack type of role that is from whence Cirque du Soleil was born, it's going to be that degree of bold that will allow this company to once again make its mark.
With the role I had as casting director I do feel some responsibility as so many have been impacted by the collapse of the company. Casting helps hone their craft and will often guide and nurture people towards a different career when the time is right, and then I will be thrilled to finally place them back on the stage.
We all have a lot of really positive feelings, and perhaps in this short window, some mixed feelings about what has happened at Cirque du Soleil. The heart and soul of Cirque du Soleil are the artists and the artisans and the employees that are so passionate about what they do. And those people haven't changed, and they haven't gone away. They are just waiting to be able to put all of that amazing passion into use again.
***
BIO |  STACY CLARK
A former gymnast and professional circus performer, Stacy Clark worked in marketing and communications before leaving it all behind to perform and teach circus around the world on stage, at festivals and on screen. Performance credits (circus and stunts) include Canadian Opera Company, Calgary Opera, Green Fools Physical Theatre, Circus Orange and High Strung aerial dance, a company she co-founded. She appeared in the Academy Award-winning film "Chicago", "Mutant X" and numerous music videos.
Most recently Stacy was Director of Casting at Cirque du Soleil, leading a team of international talent scouts and advisors. Stacy began as a Talent Scout in 2007 where she recruited athletes and circus artists for the company's shows worldwide. In 2011 she became Acrobatic Coach with Cirque du Soleil's Amaluna. Previous experience includes communications at Bombardier Aerospace and creative account direction at Field Day, a strategic marketing agency. She most recently co-founded Creative Athletic Performance, a consultancy that aims to innovate and elevate athletic performance. 
Stacy holds a BAA and is completing a Leadership diploma at Concordia University. Previously, she co-owned FirePower Kids, a premiere youth fitness facility.
Stacy teaches circus, fitness and spinning. She is a certified Performance Enhancement Specialist and a CrossFit Level 1 and CrossFit Kids Trainer.
Connect and develop exceptional talent.
Innovate and elevate athletic performance.
Cultivate and nurture creativity.
C.A.P is a high performance alliance connecting premium talent in the sport and entertainment industries. We innovate and elevate athletic performance by bringing together industry professionals who share a common goal: excellence.
We're experts in creating unique talent development experiences. Whether it's a workshop, training camp, conference, or speaking engagement, we're passionate about cultivating connections and nurturing creativity.
Our elite roster of hand-picked, elite coaches (both technical and artistic), choreographers, creators, consultants and motivational speakers represent a multitude of sport and professional stage disciplines, including Figure Skating, Circus Arts, Action Sports, Cheer and Acrobatics.