He Ran Away With the Circus… Then it Stopped
Iso Interview with Matt Antonucci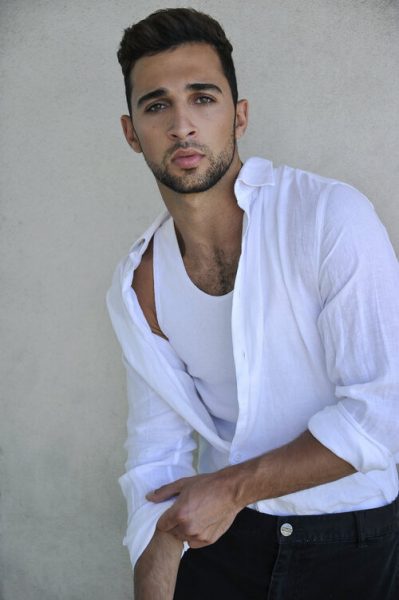 Matt Antonucci's resume is already impressive with credits to his name including Opera Australia, The Australian Ballet, The Lion King, X Factor, and Dance Academy as well as performing with artists like Pink,  Charli XCX, Zara Larsson and The Wiggles! But being a member of Cirque du Soleil has been a lifelong goal of Matt Antonucci's since he was a boy.
Finally, after years of rigorous dance and performing arts training and five years of auditioning for the world renowned circus, Matt's dream was realised last September when he was cast as the lead character 'The Trickster' in the touring show Kooza. Having just wrapped up his contract with West Side Story in Australia, Matt was beyond thrilled to finally land the international job with Kooza in one of the most renowned roles for a dancer in any of Cirque du Soleil's productions. 
Then, after a few short weeks of performing Kooza in Spain in January, the world came to a halt with the growing threat of the Covid19 virus pandemic … and so, like productions everywhere, the show and Matt's dream job was placed on a permanent pause. 
Chris Duncan interviewed Matt to see what he has been up to since.
***
Q: How and when did your goal of working with Cirque du Soleil begin?
I remember watching a Cirque Du Soleil show with my family when I was younger and I was absolutely amazed! I'd never seen anything like it. Since then I had always imagined what it'd be like to be a part of a show that was more than just dance. I made sure I saw every Cirque show that came to town and each time I would leave saying "I want to be in that."
Q: Who or what were your greatest influences and mentors growing up?
My biggest influences would have to be Sarah Boulter and Glenda Yee. Both of these women are such iconic figures of the Australian dance industry with endless knowledge to share. They have shaped my career and have continuously supported me. Not only are they my teachers but they're also my agents/mentors/therapists/best friends. I owe everything to these woman!
Q: Tell us a bit about your background and training.
Well, I'm from Sydney. When I was younger my sisters started taking dance classes so I wanted to join in. I hated my first lesson and immediately quit, but a few weeks later I begged my mum to take me back and I have loved it ever since!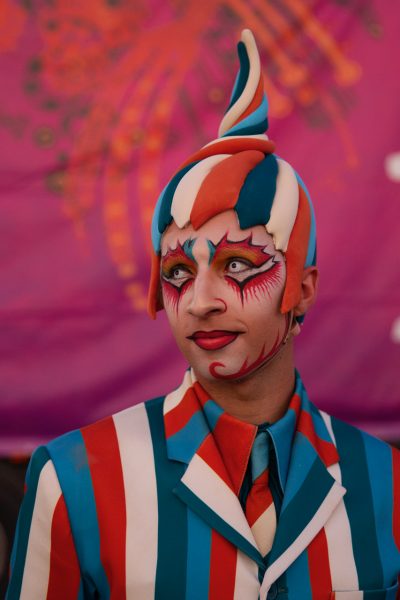 I trained at lots of studios growing up. After dancing locally for a few years, I pushed my classical training further at The Australian Ballet and L'Ecole Ballet. When I was about 13 my focus shifted from ballet to more commercial styles like jazz, tap and hip hop. I started high school at The McDonald College and I was dancing there everyday while I was training at GY Dance after hours. On the side I also touched on some Ballroom/Latin dancing, singing and acrobatics but my love for contemporary dance took over as I got older.
Then after school, when I was 17,  I did one year full time training at Ev&Bow. Best decision ever!
Q: How did you take your first steps into working in the industry?
As a young teenager I performed with The Australian Ballet and worked a few times on Dance Academy the TV series. But one of my first big jobs was working on The X Factor with The Squared Division when I was 16, thanks to Kaylie Yee. I was doing a few gigs here and there and soon joined Jeep Management. From there it took off!
Q: What are some of the jobs you've done that you've loved?
That's a tough one. I'm definitely not a fan of standing on set for 12 hours as an extra… but sometimes you can't be fussy with work. I've loved so many jobs but one of my favourites was going to Azerbaijan with Kate Wormald and an awesome group of dancers. We performed for the Prince of Saudi Arabia for the opening launch of the Islamic Solidarity Games. It was just a fun experience. Another favourite was dancing with Pink at the Brit Awards in London. That was my first time dancing in an arena and I can still remember Pink looking right into my eyes before the final dance break. An epic memory!
Q:  What have you learned on your journey so far as a professional dancer and performer?
I think the main thing I've learned is to trust in myself and the timing of life. The right things come to you when you are ready for them!
Q: What are your 3 top tips for dancers aspiring to work in the industry?
1) Be genuine. Be yourself!  2) Versatility is key.  3) Keep an open mindset. The unexpected path may be the greatest.
Q: What was your path to Cirque du Soleil in more detail?
During full-time at Ev&Bow, Sarah Boulter encouraged me to submit online for Cirque du Soleil …  I didn't realise that was an option so I got to it right away! A few months later I was accepted into the casting database but I secured my position by having a private audition in Las Vegas the following year. I was 18 at the time. Since then I submitted for roles whenever they requested me to do so, in which the process is very demanding. I had many close calls but all unsuccessful until this one – 5 years later! It is by far the most fulfilling job I've had.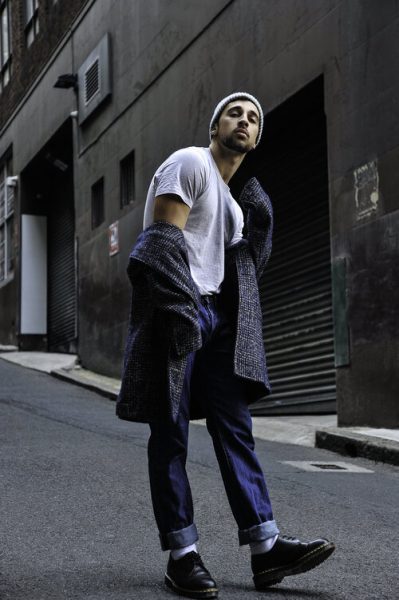 Being a main role in a show of this size and calibre was something I had always trained for but didn't believe it would become a reality for me. The Trickster is the master of ceremonies, a ring master of sorts. The role includes dancing and acrobatics with a focus on story telling. The responsibility is huge but it's everything I'd imagined and more!
Q: Do you have an idea of when you'll be able to resume your Cirque contract?
I don't think we'll be able to go back before the end of the year. Hopefully large gatherings are allowed again in the early months of 2021.
Q: How has Covid19 lockdowns affected you personally and what have you learned?
Personally, I wasn't too phased by the lockdown. I have loved staying at home and occupying myself with little hobbies. Although I miss the on-stage action. It's been refreshing to sit back and put my focus elsewhere. Also doing nothing is great!!
Q: Any advice you would like to offer aspiring performers?
I think I'd like to encourage other dancers/performers to think big! Look outside your city, your country, your continent… think worldwide. There are so many opportunities around the globe that are worth exploring.
***
Born in Sydney, Australia, Matt began dancing at eight years old. Growing up, he trained at many different institutes including The Australian Ballet School, L'Ecole Ballet, GY Dance, The Forgotten Circus School, The McDonald College and Ev&Bow. Matt's versatility is evident in his extensive list of credits across a wide range of entertainment platforms.
Matt most recently was on tour in Cirque Du Soleil's Kooza, featuring as the role of The Trickster. His professional theatre credits include West Side Story International Tour, The Lion King Australian Tour and Cats The Musical Asia Tour. Matt has also performed in The Australian Ballet's The Nutcracker and multiple productions by Opera Australia including Aida, The Magic Flute and Madame Butterfly.
Matt has worked internationally with artists such as Pink, Leona Lewis, Becky G, Akon, Charli XCX, Zara Larsson, Courtney Act, Helene Fischer, Tina Arena, Jessie J, Conrad Sewell, Samantha Jade, Red Foo, Ricki Lee, Sam Sparro and The Wiggles.
His television credits include The X Factor (UK & AUS), The X Factor Celebrity, The Voice, The Voice Kids, The Brit Awards, The MTV EMAs, Big Brother and The Celebrity Apprentice. Matt has also been an assistant choreographer on programmes such as SYTYCD Australia, Dance Boss, Dance Academy and the follow-up feature film Dance Academy – The Comeback.
Matt's other stage credits include the 4th Islamic Solidarity Games Opening Ceremony in Azerbeijan and Bunga Citra Lestari live concert in Indonesia. Matt has been involved in events for corporations such as Coca Cola, Sony Music, Samsung, BBC, ING, Yamaha, St George's Bank, Macquarie Bank and Brickworks.
Matt is based in London and Sydney.