Life After Cirque du Soleil
Former Gymnast and Casting Agent Talks About His Post-Cirque Future
Interview by Chris Duncan
Following a succesful decade-long career as a competition gymnast, Charlie Burrows landed his dream job with Cirque du Soleil. He has worked for the global circus performance company as both a performer and casting manager for many years. Now, due to the global coronavirus effectively shutting down all large-scale theatre productions worldwide, Charlie has embarked on starting up his own unique casting agency for live entertainment. 
Chris Duncan spoke with Charlie Burrows for this article. 
***
Q: So tell me a little bit about yourself and where you are now.
Originally I was a gymnast … a tumbler. I competed for Great Britain for many years, and then after my competition career ended I came to Cirque du Soleil as a performer. I performed in La Nouba in Orlando, Florida, for nearly five years and did power track and character work in the show. Then, I moved into casting where I worked for five years.
I had a really great journey through casting. I started off as a pure talent scout, then I worked on new creations, and on touring shows, then I moved to Las Vegas to work on resident shows. Then I worked on the training programmes, so I developed a really global view of the casting process at Cirque. Then at the beginning of this year I was meant to start as an assistant artistic director on the new touring show.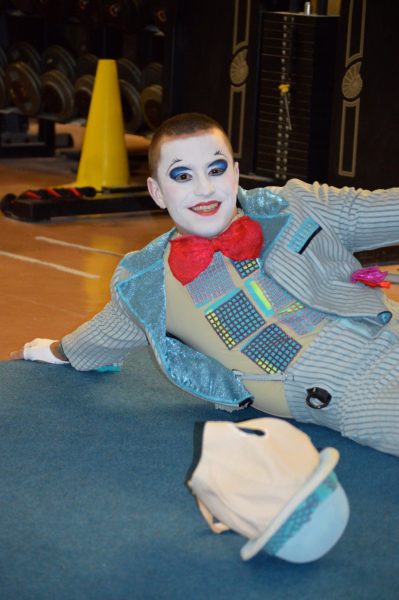 However, two days before that was about to start the world decided to flip on its axis (due to COVID19), and everything changed.
So then I had to re-evaluating where the industry and myself was going … and I thought "right, let's try and create something new." So I looked at the dance world, the Broadway scene, and the other aspects of live entertainment.
I looked at the casting models in various industries and how it compared to Cirque du Soleil. I felt that maybe there could be an opportunity for us to create an external agency, which could support companies like Cirque, and other larger companies with the higher-end large entertainment companies.
Basically, I am creating a central hub for artists who perform in circus and live entertainment. The circus community has a slightly different vibe than the dance world, especially in terms of connections in LA and top tier dancers. But it's not really like that in the circus-world; we're more of a community.
The idea with my new company is to represent the community as a whole, and try to find the right artist for the right position. I hope to be a cross between a casting director and an agent.
Q: What's your reach? Are you looking for talent worldwide?
Yes, completely. I've always believed the strength of the industry is in the artists and creators … everybody who's there, working day-in day-out in the industry. Because I've worked with Cirque for so long, I know a lot of artists, and I have a big network … So, I decided to tap into this best-of-the-best network.
With my new company I'm focussing on every Cirque du Soleil performer … the singers and dancers … The idea is to try and tap into that knowledge and those networks to support bringing the top level of talent to the company. I want to provide guidance and help them on their way.
And honestly, so far, in just two weeks we've had nearly 800 applications! I would say 70% of them are extremely talented. I think the timing is very good, because a lot of very talented people are sat at home right now.
Q: What are your thoughts about Cirque du Soleil moving forward? Do you feel it will recover?
Well, right now none of us are employed. And so, we're all freelance and each one of us is kind of doing our own version of something related. If Cirque is going to come back, in my personal opinion, they will have to really rethink the way they were working. And it is such a wonderful company, but it became like a big tanker.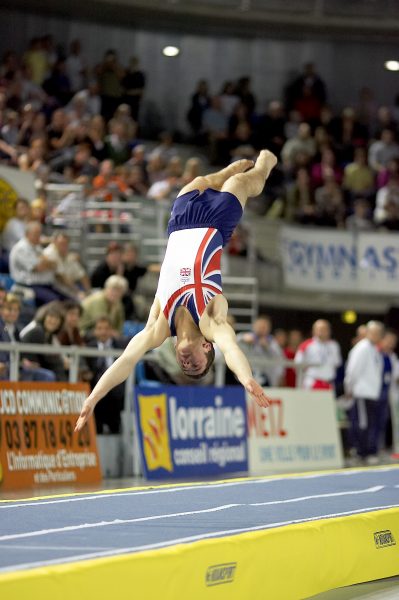 It was very hard to adjust to the times. So, I think it's extremely sad what happened, and that we were unable to weather this storm. But I am hopeful that when they come back, they're going to come back and really think about how to really focus on the quality and the creativity and bring it back to where it was and not necessarily just expand.
I hope that it will come back, but I envisage it will be a gradual thing, especially with the touring shows, because there're so many variables with the different countries and the different laws and the different restrictions and travelling things. So, I think that the virus is going to have its impact for quite a while… especially on touring.
So, we will see what impact that has, but I envisage they will attempt to get things back to normal sooner rather than later, for right or for wrong. But it will be back, and hopefully it will be built in a way that really, like I said, supports the creativity, supports the artists and maybe scales it to a point where it's sustainable and I feel like the last five years they've just grown, grown, grown.
And then this (Covid-19) happened!! (Laughter)
Q: Do you have anything to say about Australian artists in general?
Well, actually, the circus community itself is really growing and the talent coming out of Australia is great. I specialised in scouting for rebound scouting, teeter board, trampoline and all that kind of stuff. And the trainers are doing a fantastic job at really pushing home bred talent and putting them through. Australians are fantastic and hard-working … they've done a great job. from what I've seem at Cirque. So, we hope more of those come out of that. And I will definitely be using Aussies to spread the word for reaching out to new and younger talent.
You can follow Charlie on Instagram @circuscharlieb & Facebook  @charlieburrows1
***
BIO  |  CHARLIE BURROWS
Before becoming an acrobatic casting advisor and talent scout for some of the world's most well-known productions by Cirque du Soleil, Charlie Burrows made a name for himself as a world-class power tumbler for more than a decade.
Burrows has competed in more than 20 World Cup and World Championship events and was crowned European Team Champion in 2006 and World Championship Finalist in 2007 in trampoline and tumbling. After finishing his business management degree and competitive career in 2011, Burrows joined Cirque du Soleil as a special events performer in Les Chemins Invisibles: Chapitre 4, an outdoor seasonal show in Québec and La Nouba, a resident show at Walt Disney World Resort, where he performed in the Powertrack and Trampoline act, one of the award winning acts of Cirque du Soleil.
Following his successful career as an artist, Charlie then used his extensive knowledge of both the performing arts and sporting communities to transition into Cirque du Soleil's casting team. For the past 5 years, Charlie travelled the world scouting new talents and unseen before performances in order to keep Cirque du Soleil at the forefront of the live entertainment industry.
He worked as casting advisor for existing productions, both resident and touring, as well as working on the casting of new creations.
Recently Charlie left Cirque du Soleil and founded International Casting Agency to offer a full-service casting agency, for all aspects of live entertainment.