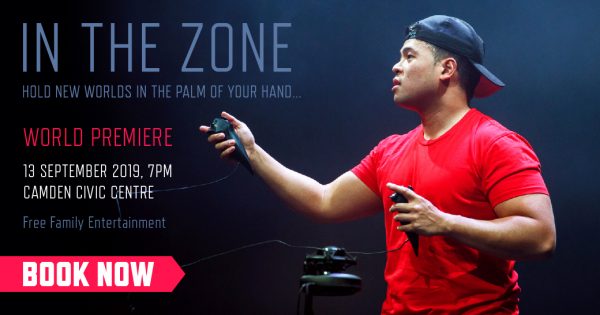 Shaun Parker's New Work Uses New AirSticks Technology to Combine Hip Hop and Gaming
World Premiere Sept 13 + Workshops
The world premiere of Shaun Parker & Company's latest production In the Zone merges two seemingly disparate worlds to bring dance and gaming technology together on stage. Showcasing the ground-breaking AirSticks technology that creates sound through movement, the stage show is a first of its kind.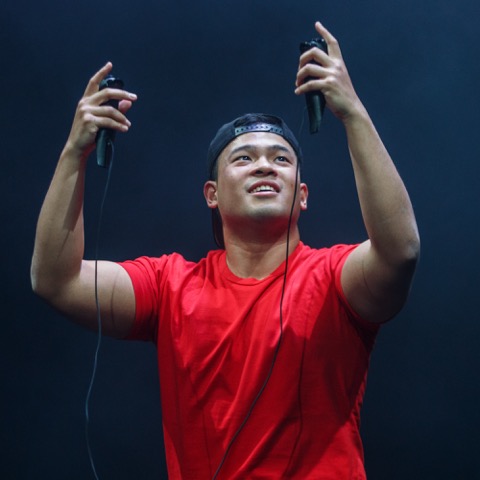 In The Zone features dynamic hip hop styles including locking, popping and body waving, against a stunning soundscape of electronic beats.
Shaun Parker, leading Sydney choreographer and Artistic Director of the eponymous dance company, has collaborated with AirSticks creator Alon Ilsar for the production. The result is not only exciting dance theatre, but also a thought provoking new Australian work that examines the potential for loss of control through gaming.
Performed by Western Sydney street and hip-hop dancer Libby Montilla, In the Zone will take audiences into a world of limitless imagination inspired by gaming and escapism.
Exploring the world of technology through the carefully curated control of the AirSticks, the performance showcases the ingenuity of the instrument that takes the practice of real-time electronic music to a new realm – something that has seen them used at performances at Sydney's Recital Hall and New York's MET Museum with co-creator Alon Ilsar.
Combined with Shaun's explosive street style choreography, use of the AirSticks throughout In the Zone broadens the show's appeal to audiences of all ages.
In anticipation of the premiere Shaun said of the collaboration, "The inspiring performance and cutting-edge technology will provide audiences young and old with the insight that we are much more in control of our own movements and emotional responses than we think we are."
Following the premiere, Shaun Parker & Company will be offering free In The Zone workshops in the City of Sydney, where participants can learn to control the AirSticks and create their own music through their very own dance moves.
IN THE ZONE ⏤ World Premiere
Friday 13 September
7.00pm – 7.45pm
Macarthur Auditorium, Camden Civic Centre, Oxley Street, Camden
FREE Bookings: www.trybooking.com/book/event?eid=519787& 
IN THE ZONE ⏤ Workshops
Green Square Library: Tuesday 8 October (11am and 12pm)
Customs House Library: Wednesday 9 October (11am and 12pm)
Newtown Library: Thursday 10 October (11am and 12pm)