Pro Talent Watch | 
Callum Mooney
, Lauren Seymour & 
Jordan Grant
Star Dancers in WE.ARE Dance Project's Inaugural Show FOUND
Interviews by Chris Duncan
Respected, young industry talents Callum, Lauren & Jordan are members of the inaugural cast of FOUND – the premiere show by new non-profit dance company WE.ARE Dance Project which is choreographed by Stephen Tannos this year and premiering in April at NIDA, Sydney. More shows to be announced soon! Get to know the cast of FOUND.
***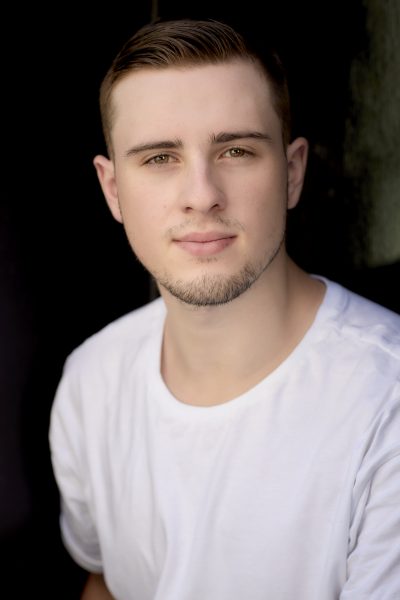 Jordan Grant has been on a rapid growth journey in both the Australian and international industries, bursting forward as a captivating performer, choreographer and artist with every step. Below, he shares with us about his current venture as a cast member in the We.Are Dance Project's upcoming premier, and a little about what has brought him to this moment.
Q: What are you most looking forward to, being a cast member of the new WE.ARE Dance Project's premiere season of FOUND?
I'm really looking forward to the opportunity to showcase some incredible storytelling, alongside some of Australia's greatest performers. I'm eager to get back into the studio with the creative genius that is Stephen Tannos and explore every idea he has in store for us! It's also very exciting to be part of the premier season, there's a blank slate there just waiting for us to leave our mark.
Q: Who or what has helped shape the performer/choreographer you are right now?
I've been so lucky to have such a great group of friends around me who have shaped me into who I am today. James Barry and Neale Whittaker … where do I start?! They've supported me whole-heartedly all the way from being a small, awkward, spiky-haired kid to becoming a tall, awkward, short-haired man. They've taught me so many important things about life and what it means to be a kind, genuine and respectful human being. I strongly believe this has had a major influence on the way I'm able to perform and has helped me develop a strong work ethic.
As a choreographer, someone who has had a very significant influence on me is Larkin Poynton. His incredible ability to be vulnerable and convey truth, fused with immense creativity and conceptuality leaves me in awe every time. He inspires me to push for originality and to create with purpose.
Q: What is your weirdest fear?
I am terrified of bats! I just got a shiver sharing that…
Q: What is your best piece of advice for our tribe of DanceLife Australia readers?
Surround yourself with honest people who inspire your own betterment and don't ever be afraid of what is hard, "if it were easy, everybody would do it" – Neale Whittaker, circa the beginning of time.
***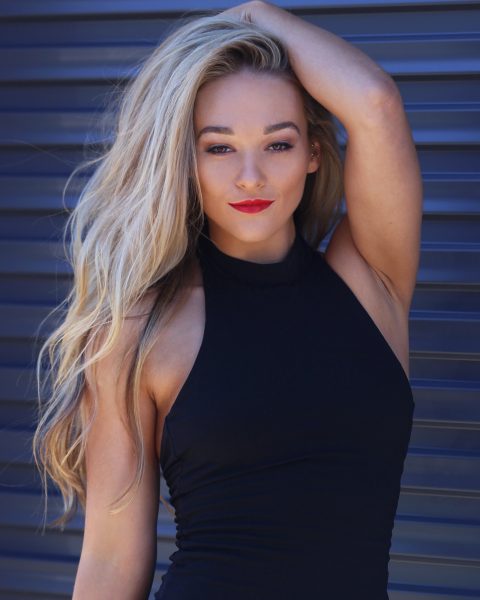 One of our sky-rocketing industry professionals, Lauren Seymour, will be featuring in the We.Are Dance Project's upcoming premier season 'Found'. Lauren generously shares with us today some of her gems of wisdom, learned so far from her expansive and ever blossoming career as an artist.
Q: What are you looking forward to most about being in the cast for the upcoming premier of FOUND?
I'm most excited about being in the rehearsal room with Stephen Tannos' crazy creative mind! Also training alongside and learning from this extraordinarily talented cast. There is so much versatility in this group of dancers, the show is going to be amazing!
Q: What are some of the challenges you face as a professional dancer/choreographer?
Some of the challenges are rejection, comparison, creative blocks and injury. We deal with rejection frequently in this career, it does get easier if your mindset is in the correct space but there are always the jobs that you really would love to do and when you receive that 'no', it is a real challenge to overcome.
Comparison of others is a massive obstacle that only recently I have taught myself to get around. It's so easy to watch someone else's progress and think that you are not doing well enough but the main thing to remember is that every individual's journey is completely different, there is no right or wrong way to live out this career.
Creative blocks as a choreographer are the hardest to get through, it's primarily just convincing your mind to find new inspiration or to step away from the project for a minute so that you can come back to it with a clear mind.
And well, injury is self-explanatory really. A dancer detests the word 'rest' but sometimes it's the only thing that will help you get more active time out of your career!
Q: What is one thing people would be surprised to know about you?
In high school my goal was to be an Olympic swimmer! I trained 6 mornings and afternoons a week. I was also dancing at the time at school and after school. Not really sure how I fit it all in or had the energy to do so but I was surely the most fit I have been or will ever be! Haha!
Q: Your Top 3 Tips for young dancers to make it in this industry would be…
1) Think of the longevity of your career. Every action and choice you make can affect your future.
2) Be smart. Talent can only take you so far. A dancer that has 'made it' and will continue to work in the entertainment industry has great business skills, professionalism, respect and overall human kindness. All of this combined with your talent is the recipe for success!
3) If you don't LOVE it, it's not the easiest career choice to stay in. When you are passionate about it, yes, it's still extremely hard work but it won't feel like a burden.
***

Callum Mooney, yet another uniquely talented and creative artist, is joining the cast for the We.Are Dance Project's premier season of 'Found'. We had the pleasure of hearing, from his own perspective, what has shaped him and his career in the arts so far and what most inspires him today.
Q: What are you most looking forward to about being part of the inaugural cast of the We.Are Dance Project and premiering FOUND?
I am very much looking forward to being a part of a young, diverse new company and being able to share the love and art of dance on stage with some long-time friends and new friends. Working with Tannos has been a long time coming and just being able to be a dancer under his direction is really going to push my creativity and physicality to a whole other level.
Q: We had the pleasure of catching up with you two years ago for an interview, how have the pursuits you've embarked on since shaped you as a performer/choreographer/artist?
I believe I was working with Sarah Boulter for the Dream Dance Company. This show inspired a change of direction for me and I have since been focusing on becoming a contemporary dancer as well as a dancer-maker. In 2017, I created my first full length dance theatre work under the company name WeAreSOUND Dance Theatre, which also starred Neale Whittaker (fellow 'FOUND' cast member). Since then I have had the pleasure of performing for some of Australia's top contemporary companies such as Chunky Move performing at the NGV in Melbourne, choreographed by Anouk van Dijk, and an early stage development of 'The Raft' for Legs on the Wall.
Towards the end of 2018 I started a new solo work about tortured artist's and the psychology of 'The Artist's Mind.'  Thanks to STRUT Dance in WA, I was lucky enough to be flown to Sumatra to perform it at KABA Festival and I've also had a contract with Flying Nun Festival & March Dance for it in which my brother came on board as a percussionist.
I recently just finished working with Maxine Doyle, co-director of Punchdrunk, on a work in Perth called 'Sunset' and I'm now doing some part-time training with Sydney Dance Company in the lead up to rehearsals for FOUND. 
Q: What do you do when you're not dancing/performing/creating?
I am nearly never not creating or performing, I am always doing something to forward my art. I never find it to be not just a job, but a passion. We are not here for long and I have a lot on my bucket list. But if I was to say, it would be Yoga, Beach, Reading and just spending time with quality people and investing in friendships.
Q: Where do you envision yourself in five years?
I'd love to be working with some of Australia's biggest dance companies as a dancer and choreographer, and building up a profile to take my own dance company to a whole new level.
***
BIO | Jordan Grant
Jordan trained at Glenda Yee School of Dance, completed a Cert IV in Performing Arts at Brent Street and completed The Dream Dance Company's 'SHOW BUSINESS' course under the mentorship of Marko Panzic, Katie Sanchez and some of the world's leading industry professionals. Jordan was a Protégé with The PULSE Dance Convention and previously made the Top 10 in Rob Rich's 'The RichBoyz Project', both prestigious international accomplishments.
As a performer, teacher and choreographer, Jordan Grant has a very unique blend of movement and is constantly trying to push boundaries in terms of dynamics, textures and musicality. Jordan is a member of Phly Crew, an incredible Australian dance company well known for their entertaining blend of comedy and hip hop. He has been a featured performer and choreographer in their multiple theatre productions as well as a co-choreographer for Phly Crew's consecutive 1st place wins at the 2016, 2017 and 2018 Australian World of Dance events. He takes great pride in being a teacher and has enjoyed being a part of the Australian Dance Festival as an instructor since 2016. Furthermore, he has had the pleasure of being able to travel and teach in many new and beautiful places both notionally across various rural and city areas as well as internationally, the most recent being the revered En Dance Studio in Tokyo, Japan.
Jordan has been cast in The Dream Dance Company's 'The Secret Society' choreographed by Candace Brown and produced by Marko Panzic, 'Project Home: Gold Coast' and 'Project Home: Singapore' choreographed/produced by Chris Martin and Larkin Poynton, 'Una Palabra' choreographed/produced by Neale Whittaker and is beyond excited to be performing in 'Found', choreographed by Stephen Tannos, as a member of We.Are Dance company.
Jordan's has also performed for Optus, Mazda, Mercedes, Toyota, The Star, EB Games, The NRL, McDonalds, Coca Cola and more. He has worked with Stephen Tannos previously, in two of his dance film projects 'Dance Off' and 'The Process'. Jordan is also currently in his 3rd year at UNSW studying a Bachelor of Aerospace Engineering (Honours) / Bachelor of Science (Advanced Mathematics) (Honours).
BIO | Lauren Seymour
Lauren Seymour began her training in dance at All Starz Performing Arts Studio at age 6, later graduating from Newtown High School of Performing Arts and then attaining her Certificate IV in dance in Brent Street's Full-Time Course. Lauren has worked under the guidance of Australian industry greats including Kelley Abbey, Jason Gilkison as his assistant for BBCs 'Strictly Come Dancing' show and professionals tour, The Squared Division, Marko Panzic, Matt Lee, Kate Wormald, Simon Lind, Sarah Boulter, Debbie Ellis, Stephen Tannos, Mitchell Woodcock and the list continues. Lauren has also had the privilege to have worked for international choreographers such as Wade Robson, Chris Scott, Travis Wall and Parris Goebel.
Her performance credits include being crowned 'Australia's Favourite Female Dancer' on Channel 10's So You Think You Can Dance Season 4, Happy Feet 2 where she worked under the instruction of Wade Robson, The Dream Dance Company, ABC's Dance Academy, Kylie Minogue, Little Mix, Olly Murs, Kelly Rowland, Liam Payne, Zara Larsson, Lunch Money Lewis, STEPS, French Montana, The Voice and XFactor Aus and UK and most recently the soon to be released film 'Rocketman'.
Lauren's choreographic credits include BONDS TVC 2016, Danni Minogue's Mardi Gras After Party Show 2015, AMWAY XS Energy Drink Launch, Vivid Light Festival, Endometriosis Documentary and she has won Outstanding Choreographic Awards from the Australian Dance Festival.
BIO | Callum Mooney
Callum has trained in hip hop, contemporary, ballet, tap and jazz at various studios around Sydney such as Village and Urban Dance Centre. Most of his training was in London at Studio 68 and Pineapple Studio as well as being a faculty teacher, and has travelled Europe teaching at studios including Stockholm 'Diambra Studios', Paris 'LAX Studios' and Manchester 'Studio 25'. Callum featured in Billy Elliot the Musical and ABC's Dance Academy, and has been a company dancer for The Dream Dance Company 2016 and 2017 seasons and Chunky Move. He was also selected as one of six choreographers to be a part of AusDance's DAIR Dance Artists residency program where he developed 'WeAreSOUND'. Callum has a Diploma in Film & Interactive Media and incorporated projection into his 'WeAreSOUND' work, as well as producing the whole of the show soundtrack from sound recordings. He has trained in acting at Sydney Drama School and completed the Advanced Actors Studio at NIDA.
FOUND by WE.ARE Dance Project
Friday 12th April – 2pm & 7:30pm
Saturday 13th April – 3pm & 7:30pm
Sunday 14th April – 5pm
Parade Theatre, NIDA, Kensington
Single Tickets: $50 (+gst) including booking fee // Group: 1 free ticket per 10 sold in a block
Studio Experience: Saturday 3pm or 7:30pm // 40 tickets or more get 4 comp tickets // Meet and Greet Selected Cast and Choreographer after the show // 45minute Private Class with a cast or choreographer to learn a section of the show // Limited spots available.
High School Groups: Friday 2pm show only // 40 tickets or more get 4 comp tickets // Q&A after show with selected cast and choreographer