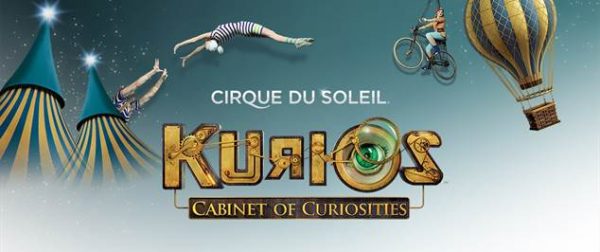 Cirque du Soleil to Tour Australia with Latest Extravaganza
KURIOS – Cabinet of Curiosities
Tickets On Sale for Sydney, Brisbane & Melbourne ~ Monday 18 March at 9am
Waitlist for tickets for Adelaide & Perth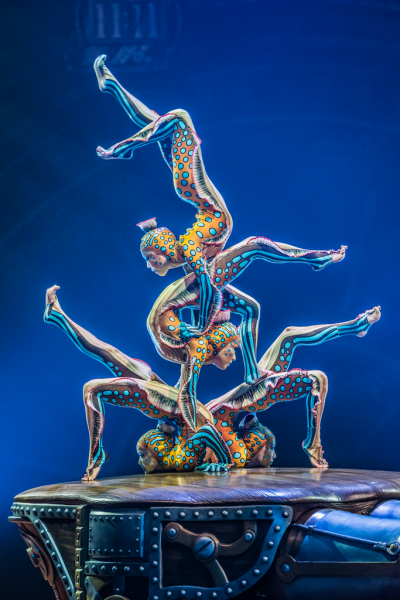 World renowned circus theatre Cirque du Soleil will return to Australia from October this year with its most acclaimed touring show, KURIOS – Cabinet of Curiosities™.  KURIOS will premiere under their Signature Big Top on 2 October 2019 in Sydney at the Entertainment Quarter, Moore Park.
Written and directed by Michel Laprise, KURIOS – Cabinet of Curiositiesis a tale in which time comes to a complete stop, transporting the audience inside a fantasy world where everything is possible.  In this realm set in the latter half of the nineteenth century, reality is quite relative indeed as our perception of it is utterly transformed.
KURIOS is Cirque du Soleil's 35th production since 1984.  The newest big top production to tour Australia arrives with a cast of 47 artists from 17 countries including world-class gymnasts, acrobats, contortionists, hand-puppeteers, yo-yo wizards, clowns, actors and musicians.
Tickets for Sydney, Brisbane and Melbourne are available for purchase to the general public beginning Monday 18 March at 9am by visiting cirquedusoleil.com/kurios or by calling 1800 036 685.  Pre-sale waitlists for Adelaide and Perth will begin accepting registrations on Monday 18 March at 9am by visiting cirquedusoleil.com/kurios.
KURIOS – Cabinet of Curiosities had its world premiere in Montréal in April 2014 and since its debut, the critics have been raving across North America:
"It is not to be missed on any account" ⏤ The Chicago Tribune. 
"KURIOS is the most enthralling, consistently over-the-top magical show Cirque du Soleil has sent our way in a long time"  ⏤ The San Francisco Chronicle. 
"KURIOS is the most joyous piece of theater I've seen in years and it will lift your spirits to the stars"  ⏤  The Toronto Star.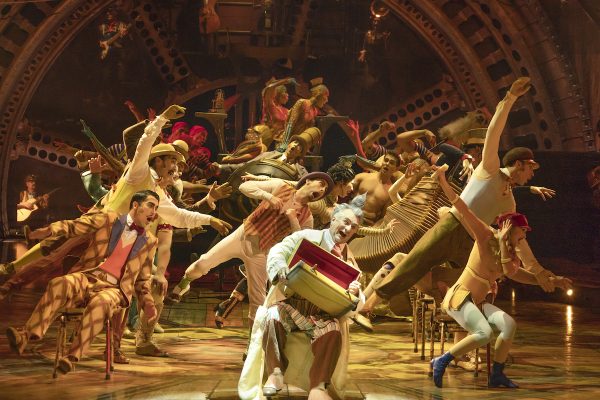 "KURIOS thrills in a splendidly captivating new show."  ⏤  The Seattle Times 
In an alternate yet familiar past, in a place where wonders abound for those who trust their imagination, a Seeker discovers that in order to glimpse the marvels that lie just below the surface, we must first learn to close our eyes.  In his larger-than-life curio cabinet, the Seeker is convinced that there exists a hidden world – a place where the craziest ideas and the grandest dreams await.  A collection of otherworldly characters suddenly steps into his makeshift mechanical world.  When the outlandish, benevolent characters turn his world upside down with a touch of poetry and humour, his curios jump to life one by one before his very eyes.
Director Michel Laprise said about the upcoming tour to Australia, "Ever since my first visit to Australia nearly 15 years ago it has been one of my favourite places on earth.  I am thrilled that I can return through the spirit of KURIOS and I hope it will inspire and bring joy to everyone who enters into our special realm of reality under our big top."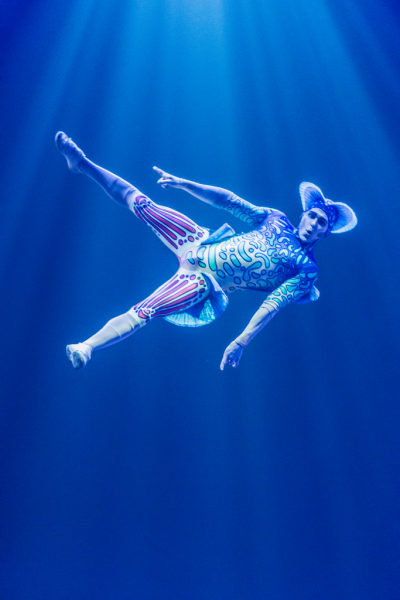 KURIOS – Cabinet of Curiosities
SYDNEY

 

⏤ 

Entertainment Quarter, Moore Park
From Wednesday 2 October 2019
BRISBANE

 

⏤ 

Northshore Hamilton, Brisbane
From Friday 10 January 2020
MELBOURNE

 

⏤ 

 Flemington Racecourse, Melbourne
From Thursday 12 March 2020
ADELAIDE


From 29 May 2020
PERTH


From 16 June 2020