Have Your Say on How the COVID19 Outbreak Has Affected Your Employment
Surveys by MEAA & I Lost My Gig
As we all know, the impact of the COVID19 coronavirus pandemic on the dance, live theatre, music, festival and events industries has been devastatingly deep. Many hundreds of thousands of people have lost their income almost instantly and for the foreseeable future.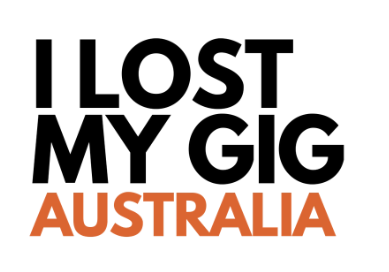 To try to measure the full economic and social impacts on our industries, there are two organisations inviting people to complete surveys.
I Lost My Gig Australia (ILMG) is an initiative of the Australian Festivals Association (AFA) and the Australian Music Industry Network (AMIN).  ILMG was established as a short-term quick response data capture project to quantify the immediate impact of the COVID-19 pandemic on Australia's live event and entertainment industries. Although it looks mainly at the loss of music events, it also applies to artists in the dance and theatre worlds who have 'lost their gigs'.
They are tallying the total income lost, the number of jobs lost and the number of live event and entertainment industry workers impacted. They are also collecting and sharing the stories behind the numbers; the individual hardships that together paint a picture of a community in crisis. These accounts and statistics will be vital as we continue to press the case for government intervention.
COMPLETE THE I LOST MY GIG SURVEY HERE >> ilostmygig.net.au
The Media, Entertainment & Arts Alliance (MEAA) are also collecting data and personal stories on the impact of COVID-19 (coronavirus) on the media, arts and entertainment industry. As they state on their website: many workers in these industries already live a hand to mouth, gig to gig existence. They have no stable jobs, employed either as casuals or freelance contractors, and no formal paid leave entitlements. Second jobs, such as in hospitality, will also be affected. Without financial support, thousands of media, arts and entertainment workers could be pushed into poverty by coronavirus.
MEAA, along with other organisations in these sectors, is calling for targeted industry support and a national scheme of paid leave for any workers who are self-employed, casual or whose employer cannot provide them with paid leave in the event of a stand down. the MEAA is after your stories to help build  a strong case about the economic, financial and social impact on the arts of coronavirus.
COMPLETE THE MEAA SURVEY HERE >> www.meaa.org/coronavirus-survey/
Both organisations are collecting this data and information an effort to get government financial support for those affected in these industries.

@ilostmygigau

@withMEAA