Meet the Incredible Cast of Hamilton Australia
Hand Picked by Lin-Manuel Miranda
Michael Cassel Group, the producers of the Australian production of revolutionary hit musical HAMILTON have finally revealed the diverse and talented cast to premiere the show in Sydney in March 2021 at Sydney's Lyric Theatre.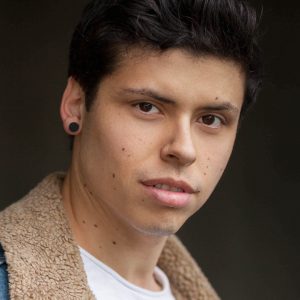 The Australian cast was hand-picked in conjunction with the creative team by HAMILTON creator and Broadway superstar Lin-Manuel Miranda. In keeping with the tone and style of the original ground-breaking original cast of HAMILTON, the Australian cast will feature diverse performers of colour and from a wide variety of cultural backgrounds.
The Australian company of 35 performers will be led by new-comer Jason Arrow as the lead role of Alexander Hamilton. Chloé Zuel will play his wife Eliza Hamilton, Lyndon Watts as Aaron Burr, Akina Edmonds as Angelica Schuyler, Matu Ngaropo as George Washington, Victory Ndukwe as Marquis de Lafayette/Thomas Jefferson, Shaka Cook as Hercules Mulligan/James Madison, Marty Alix as John Laurens/Philip Hamilton, Elandrah Eramiha as Peggy Schuyler/Maria Reynolds and Brent Hill as King George III.
They will be joined in the company by Kirrah Amosa, Daniel Assetta, Kyla Bartholomeusz, Isaac Bradley, Olivia Carniato, Luca Dinardo, Jeffery Duffy, Keanu Gonzalez, Winston Hillyer, Jimmie "J.J." Jeter, Julian Kuo, Iosefa Laga'aia, Stefan Lagoulis, Ashton Lash, Loredo Malcolm, Jayme Jo Massoud, James Maxfield, Callan Purcell, Zelia Rose, Tainga Savage, Jas Smith-Sua, Tigist Strode, Kim Taylor, Romina Villafranca and Zachary Webster.
For details on the full cast list visit hamiltonmusical.com.au/cast-and-creative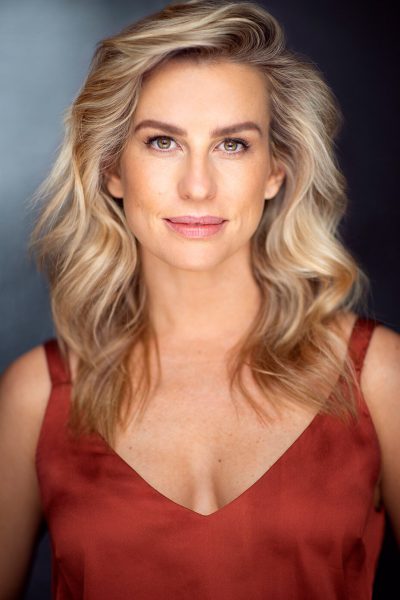 Dancer choreographer and creative Amy Campbell will take on the key role of Resident Director of this Australian production, after successfully working on Miranda's other hit show In The Heights in 2018 and 2019 to rave reviews and award nominations.
The highly-anticipated cast announcement was made this week online via a two-minute long video released on social media channels. Watch it below! Due to overwhelming demand, tickets are now available for shows through to September 2021.
As a pleasant result of Covid 19, Disney Plus released the filmed live theatre version of the original 2015 Broadway production of HAMILTON early than planned in July 2020, which has since become the most streamed movie online this year and reaching millions more people than in the live theatre.
Lin-Manuel Miranda has stated: "I am incredibly excited by the cast we have assembled for the premiere of HAMILTON in Australia. While theatres around the world have been forced to temporarily shut down due to the COVID-19 pandemic, we have taken this time to bring together a truly incredible ensemble to tell this story. Led by Jason Arrow as Alexander Hamilton, this cast has such incredible talent, warmth and power. I know they will thrill and move audiences in Sydney when it's safe to return."
The show's original choreography is by Andy Blankenbuehler and he says: "As a choreographer, there's nothing more thrilling than to see the team's vision come to life on stage, and with HAMILTON companies around the world, that vision has just been dazzling, time and time again. But I think we're going to be pushing things to new heights with the exciting company that's been assembled in Australia. Their talent and passion are all simply top notch, and I simply cannot wait for the world to see them!
HAMILTON premiered on Broadway in August 2015 and took home 11 Tony Awards, including Best Musical, the Pulitzer Prize for Drama and the Grammy Award for Best Musical Theatre Album. It is also currently playing in San Francisco, Chicago, on tour in the US and in London's West End, where it opened in December 2017 winning seven Olivier Awards, including Best New Musical and Outstanding Achievement in Music.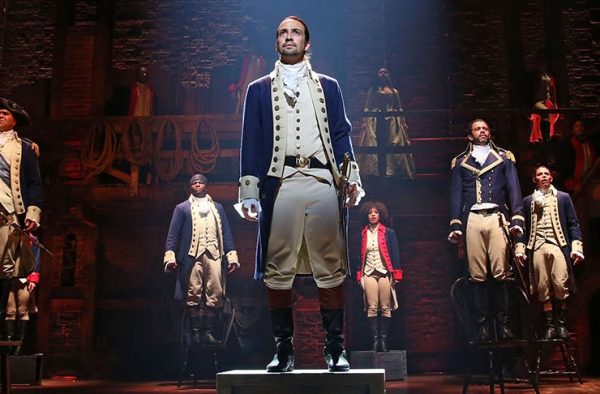 HAMILTON is the story of America's Founding Father Alexander Hamilton, an immigrant from the West Indies who became George Washington's right-hand man during the Revolutionary War and was the new nation's first Treasury Secretary. In signature Miranda style, HAMILTON's score blends hip-hop, jazz, blues, rap, R&B, and Broadway – the story of America then, as told by America now.
Featuring book, music and lyrics by Lin-Manuel Miranda, direction by Thomas Kail, choreography by Andy Blankenbuehler and musical supervision and orchestrations by Alex Lacamoire, HAMILTON is based on Ron Chernow's biography of Alexander Hamilton.


HAMILTON
Sydney Lyric Theatre
From March 2021
Tickets Now On Sale for Performances from August 3 – Sept 5 2021
Bookings: Only Via Ticketmaster www.ticketmaster.com.au/hamilton